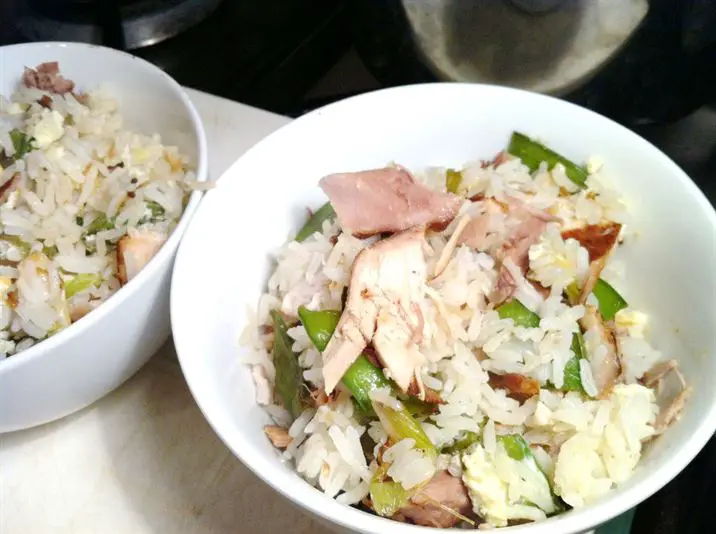 The secret to making this one of the tastiest fried rice recipes Ive ever tried is to marinate the chicken in soy sauce and Shaosing rice wine and then cook it long and slow in the slow cooker, until the meat falls off the bone. You can then use the leftover stock as a condiment to flavour the rice.
Serves 2
3-4 chicken thighs, skin on
100ml light soy sauce (I used Amoys new Special Selection soy)
100ml dark soy sauce (I used Amoy)
100ml Shaosing Chinese rice wine
3 garlic cloves, chopped
Golf ball-sized piece of ginger, sliced
1 star anise
2 tbsp brown sugar
200-300g basmati or Jasmine rice, cooked in water according to packet instructions
1-2 tbsp sunflower oil
1 onion, finely chopped
1 egg, beaten
10 mange tout, cooked in boiling water until al dente, approx 3-4 mins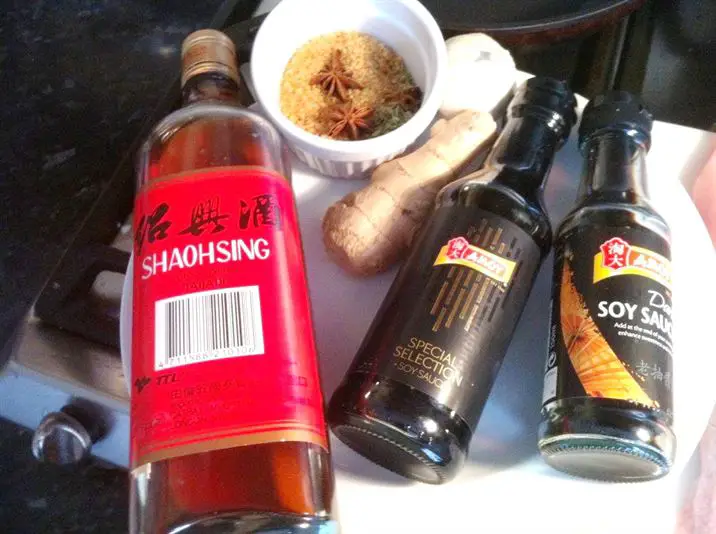 1. Marinate the chicken in the soy sauces, wine, garlic, gjnger and star anise overnight.
2. The next day, transfer the chicken and marinade to a slow cooker and cook on LOW for 3-4 hours, until the chicken is very tender and almost falling off the bone.
3. Remove from the stock and transfer to a roasting dish. Cook in the oven preheated to 180C/Gas 4 for 10 mins, to glaze the chicken. Remove from the oven. Remove the chicken from the bones and roughly chop, including the skin.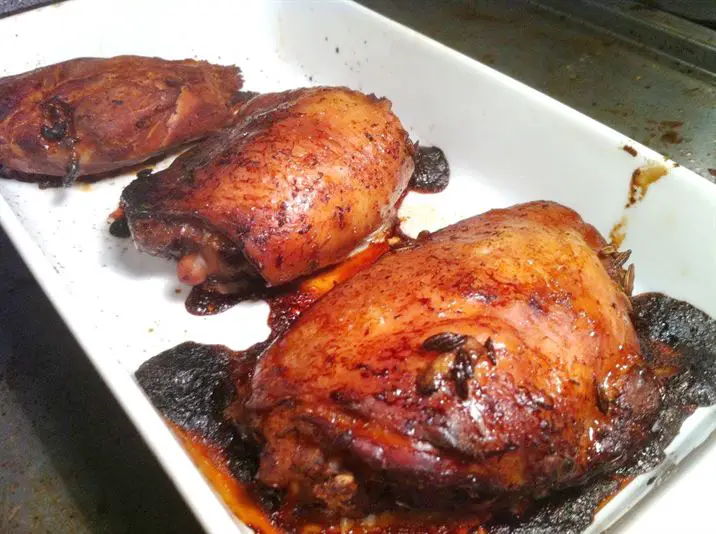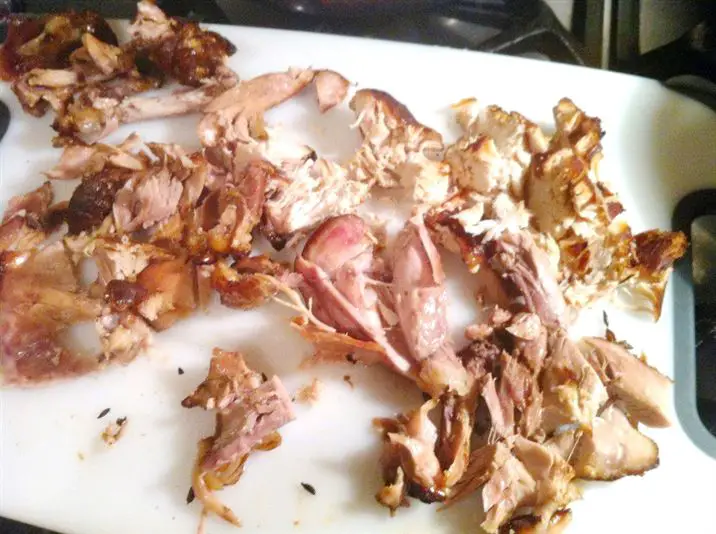 4. Meanwhile, transfer the stock to a small saucepan and bring to the boil. Boil fiercely for a few minutes to reduce and thicken the stock.
5. Add the oil to a large frying pan and add the rice and mange tout. Stir through to coat all the grains of rice with the oil.
6. When the rice is hot, make a well in the centre and pour in the beaten egg. Rapidly scramble with a wooden spoon, then gradually mix the egg through the rice, to coat the rice with egg, but also leaving chunks of egg.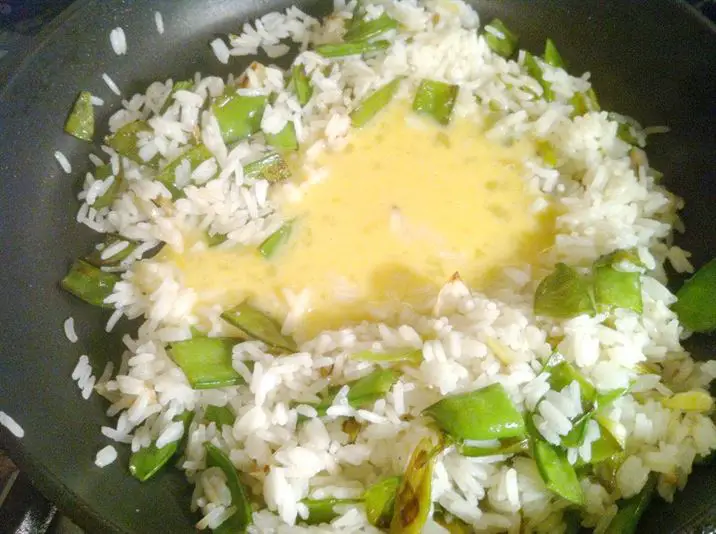 7. Add the chopped chicken. Drizzle over as much stock as you like to your taste. Serve in bowls.