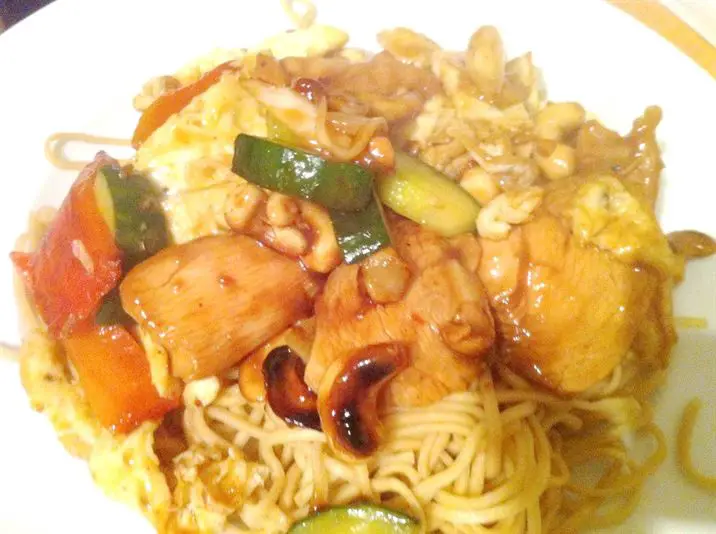 This is a very simple midweek supper and healthy too (I imagine!)
Serves 2
Dried medium egg noodles
2 chicken breasts, sliced
2 tbsp Teriyaki sauce
1 tsp fish sauce
Juice of 1 lime
1 tsp palm sugar
2 tbsp oil
2 eggs, beaten and seasoned with salt and pepper
2 garlic cloves, peeled and chopped
Thumb-sized piece of ginger, peeled and chopped
2 spring onions, white part only, roughly chopped
2 tbsp roasted cashew nuts
3 cm piece of cucumber, deseeded and chopped
1 red pepper, roasted, then peeled and sliced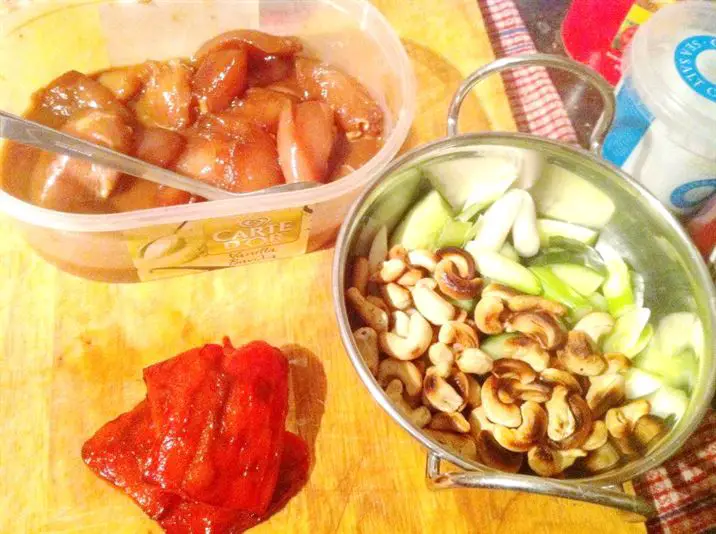 1. In a bowl, make a marinade by combining the Teryaki, fish sauce, lime juice and palm sugar. Put the chicken pieces into it and marinate for at least half an hour.
2. Bring a large pan of water to the boil. Meanwhile, heat 1 tbsp of oil in a large frying pan or wok. Add the beaten eggs to make an omelette. Cook on one side for 1 min, flip over and cook the other side for 1 min. Transfer to a plate. Slice into ribbons and put to one side.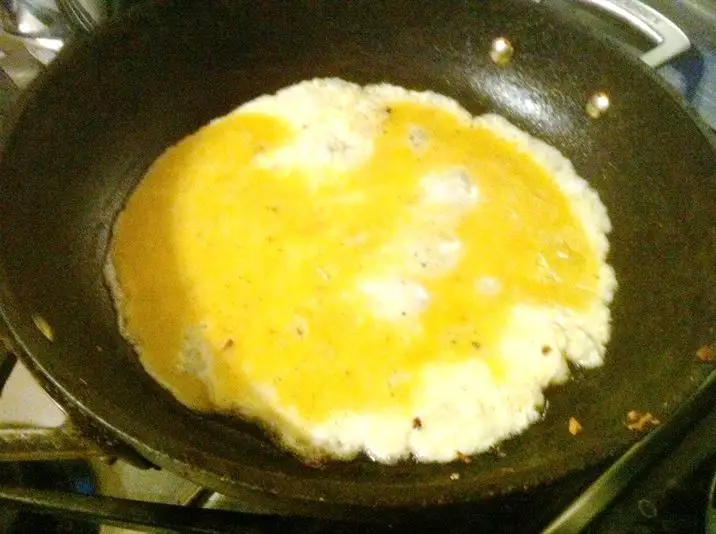 3. Wipe the pan and add the rest of the oil. Stir-fry the chicken and marinade. Transfer to a plate, then stir-fry the ginger, garlic, spring onions, cucumber and nuts for 2-3 mins. Return the chicken to the pan and continue to stir-fry.
4. Meanwhile, add the noodles to the boiling water and cook according to packet instructions, for approx. 3 mins, until soft.
5. Add the roasted pepper and egg ribbons to the frying pan or wok. Stir to combine and heat through.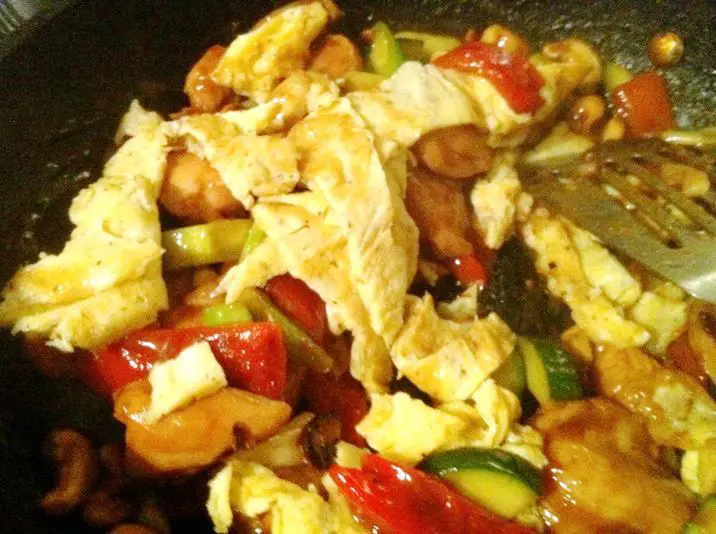 6. Serve on top of the noodles.