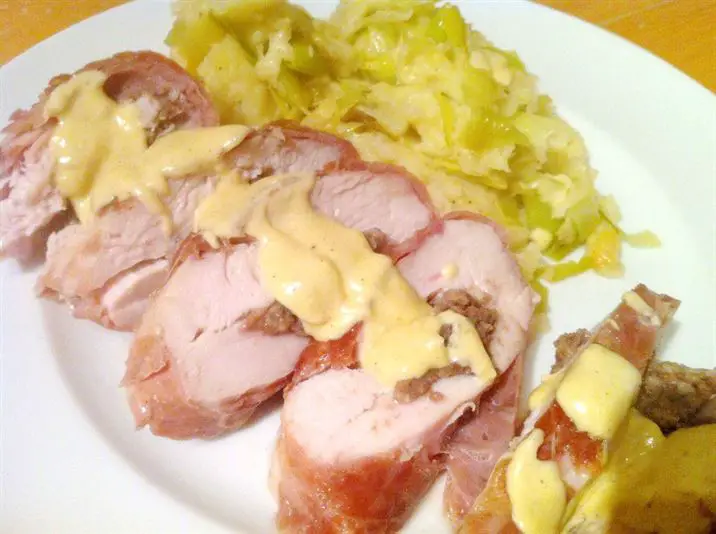 I bought quite a big haggis at the weekend, so Ive cut it in half and used one half for this delicious midweek feast and will have the rest, baked, on Burns Night itself, tomorrow (25th).
I cooked mine in the Sous Vide, but if you havent got one, not to worry: just write the chicken parcel very tightly in two sheets of Clingfilm, taking care to tie up the ends, then immerse in a pan of deep simmering water for around 40 mins to ensure the chicken is cooked all the way through and is incredibly moist and juicy.
Serves 2
8 thin slices Parma ham
2 chicken breasts, butterflied and flattened with the palm of your hand
1 slice haggis, cut into finger thick sticks
1 tbsp olive oil
For the whisky sauce
250ml double cream
1 tbsp Dijon mustard
2 tbsp whisky
Juice of 1 lemon
Salt and pepper to season
1. For each chicken breast, lay 4 slices ham on a sheet of Clingfilm.
2. Lay the chicken breast on top.
3. Lay two sticks of haggis in the centre of each breast.
4. Roll very tightly into a cylinder. Then roll again in another sheet of Clingfilm.
5. Cook in the Sous Vide at 63C for 1 hour, or simmer in a saucepan of water for 45 mins.
6. Remove the wrapping. Heat the oil in a frying pan and sear the chicken all over, so that the ham becomes brown and slightly crispy.
7. Meanwhile, make the whisky sauce by putting all the ingredients into a saucepan and gently heat through until the alcohol from the whisky has evaporated.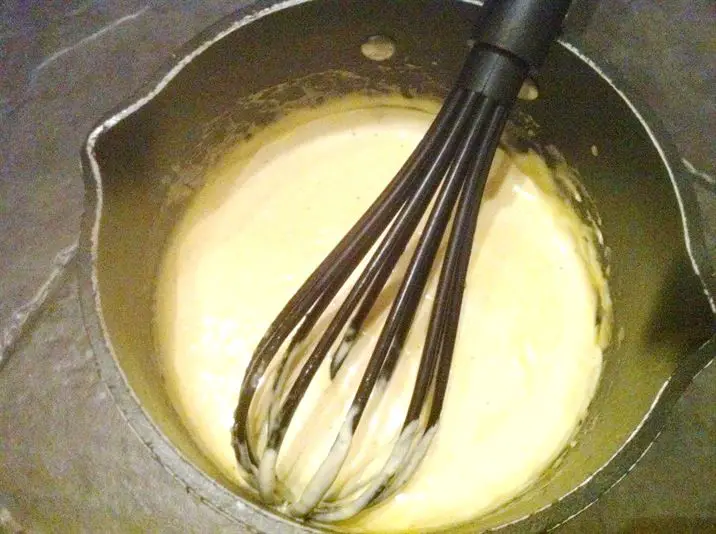 8. Carve the chicken breasts into thick slices and drizzle the sauce over.
9. Serve with mashed potatoes with sauteed leaks folded through.