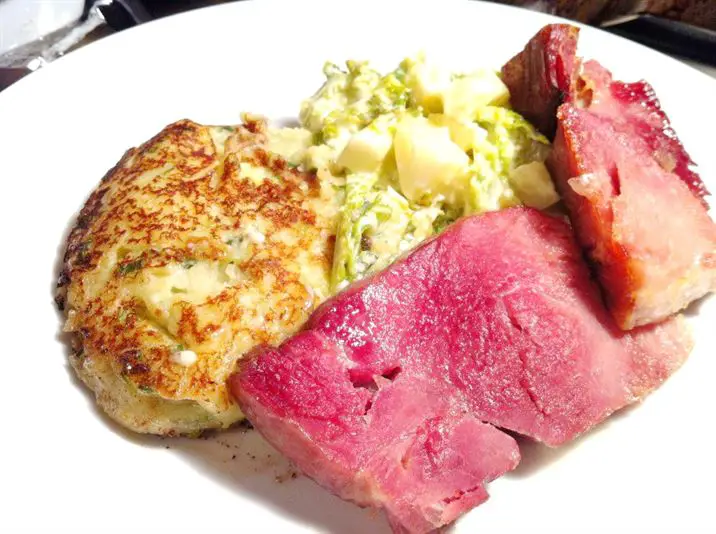 Boiled bacon and Colcannon is a traditional Irish dish and perfect for celebrating St. Patricks Day but you can make it extra special by giving it a gourmet twist. This Slow Cooked Bacon is drizzled with honey and served with a fantastically creamy potato cake made with leeks, then finished with a delicious Colcannon sauce. Its a winner, to be sure! And very timely, too, as its National Bacon Connoisseurs Week this week!
Serves 2-4
For the bacon
1kg whole piece of rindless, unsmoked bacon loin
Cup of water
3 tbsp clear honey
Chopped parsley , to serve
For the potato cakes
1 large leek , green part only, finely sliced
Small knob of butter
3 large floury potatoes , boiled and mashed
1 heaped tbsp plain flour
3 tbsp double cream
1 medium egg yolk
For the sauce
50g butter
5 Savoy cabbages leaves, stalks removed and finely shredded
2 small new potatoes, finely diced
4 tbsp white wine
200ml double cream
1. Place the bacon and the water in a slow cooker and cook on LOW for 4 hours until tender. Remove and allow to cool. Once cooled, cut into thick slices.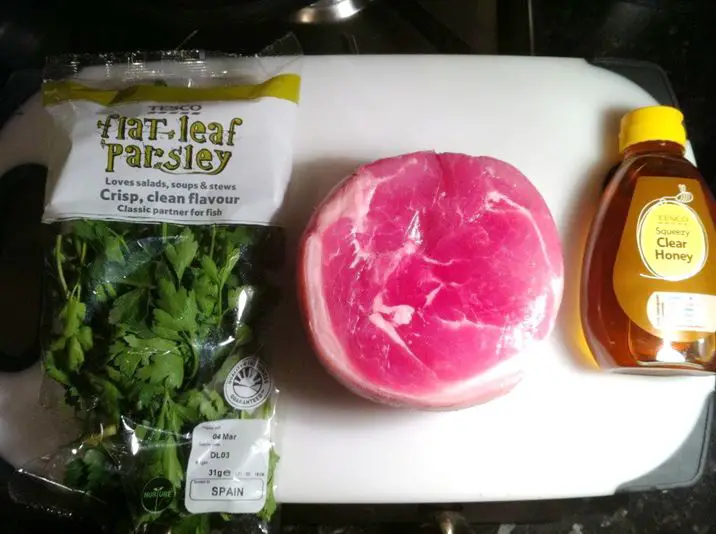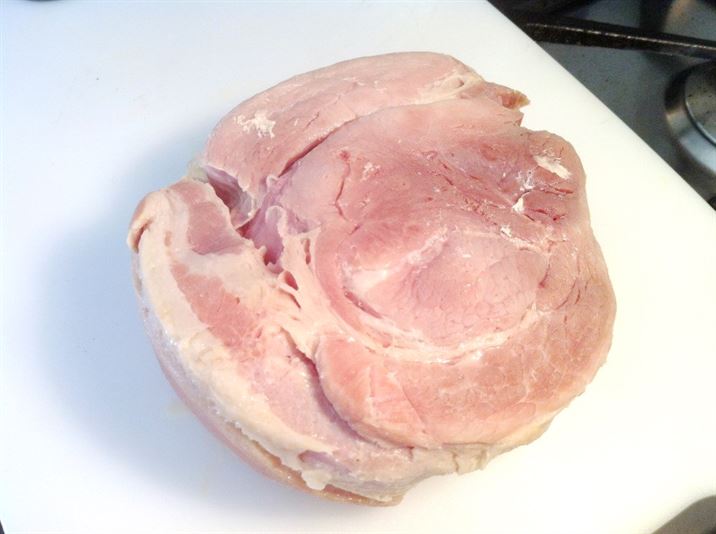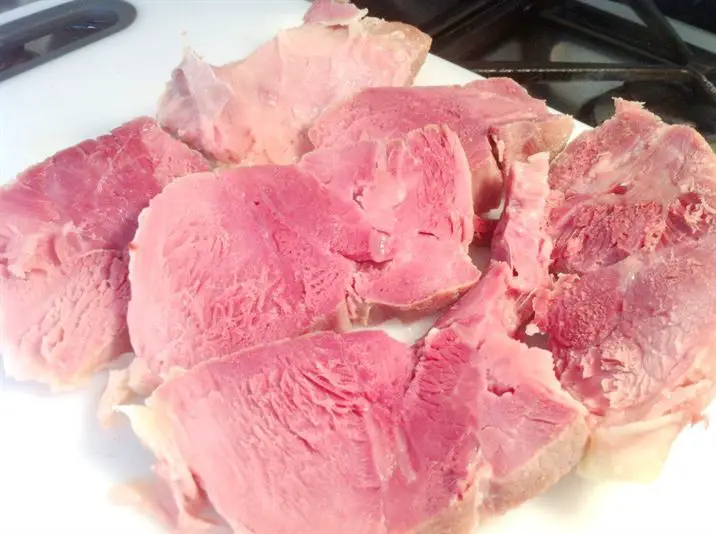 2. Preheat the oven to 220C/Gas 7. Lay the slices in a roasting dish and drizzle over the honey. Cook in the oven for 20 mins, until slightly charred (more charred than these pictures suggest).
3. To make the potato cakes, fry the dark green part of the leek in a little butter, and mix well with the potato, flour, cream and egg yolk, then mould into 3-4 round discs, using cooking rings, if you have them. Set aside until ready to serve.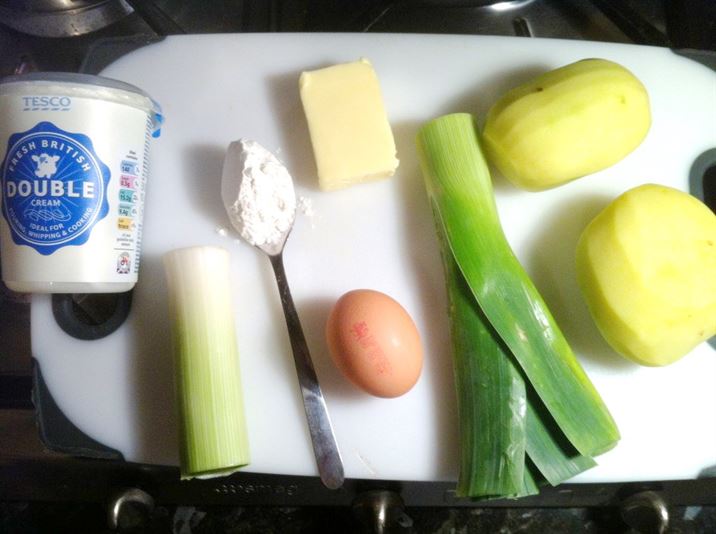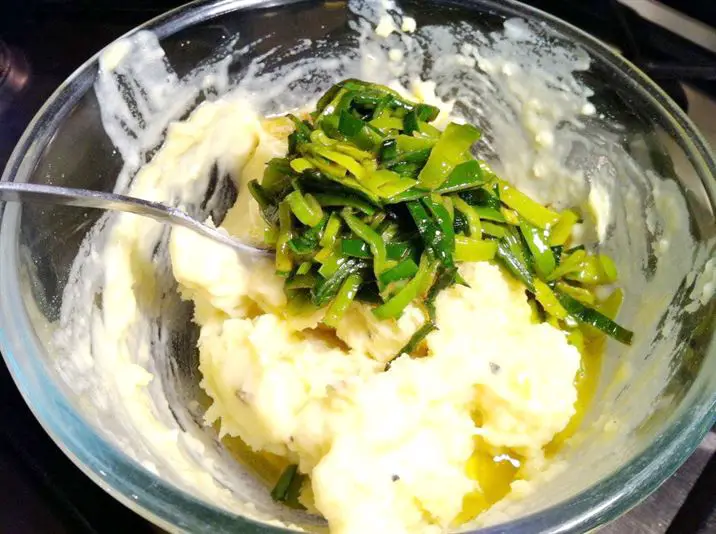 4. Fry the potato cakes in half the butter for 2 mins on each side, taking care not to burn them.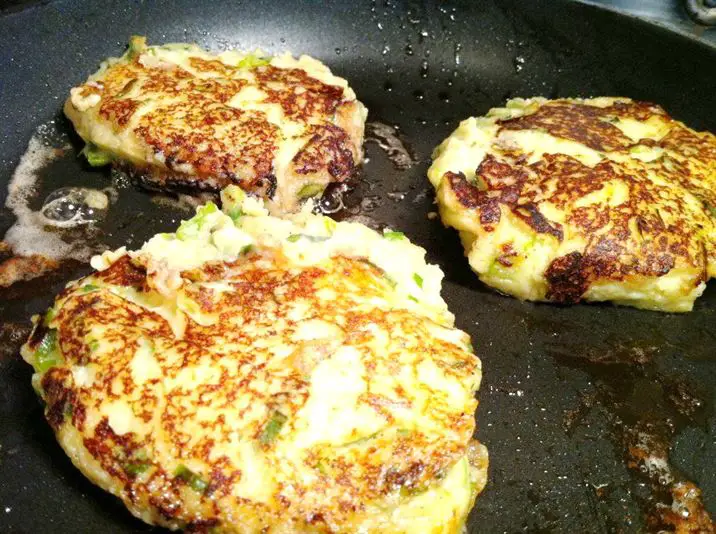 5. To make the sauce, melt half the butter in a pan and add the cabbage and potato. Cook slowly for 5 mins, then pour in the white wine and reduce by half. Add the cream and reduce by half. Season and remove from the heat. Stir the rest of the butter into the sauce and keep warm until ready to serve.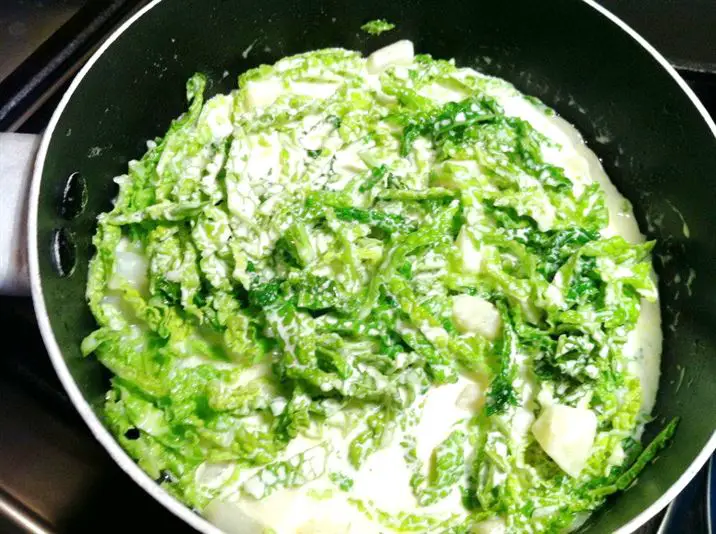 6. To serve, place a potato cake on each plate. Lay a couple of slices of bacon over the top, and a dollop of sauce on the side. Scatter over a little chopped parsley and serve.