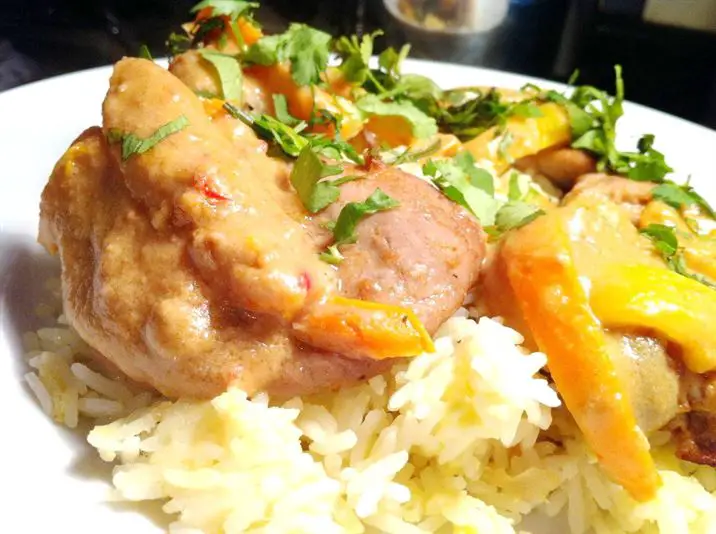 Jars dont figure too much in the Recipe Shed, but sometimes you just need to cut corners. And so, every now and then, I give a jar a try and usually end up massively disappointed. The answer is to use the contents of the jar as a base and add your own ingredients to pep it up.
Thats what Ive done with this Sous Vide Pork Fillet Satay recipe. The jar in question is Thai Tastes Satay Sauce. Very nice it was, but not thick enough for my tastes. Not peanutty enough. Not hot enough. But by adding a dollop of peanut butter and half a teaspoon of chilli powder, I achieved what I was after.
Serves 2-4
1 whole pork tenderloin/fillet, trimmed of sinew
1 jar satay sauce
1 tbsp peanut butter
Half tsp chilli powder
100ml coconut milk
Yellow and orange peppers, deseeed and sliced
Medium egg noodles, cooked for 3 mins in boiling water, to serve
1. With a sharp knife, cut the pork into 5 cm chunks. Use a meat mallet to flatten them into 1 cm discs, against the grain. This will give you a much more tender piece of meat. Put the pork slices, satay, peanut butter and chilli into a Sous Vide pouch and vacuum pack. Set a Sous Vide water bath to 67.5C and cook the pork for 2-4 hours.
2. When cooked, remove from the bag and reserve. Pour the excess liquid into a small saucepan. Add the coconut milk and peppers and bring to the boil, then reduce to make a thick sauce, approx. 10 mins.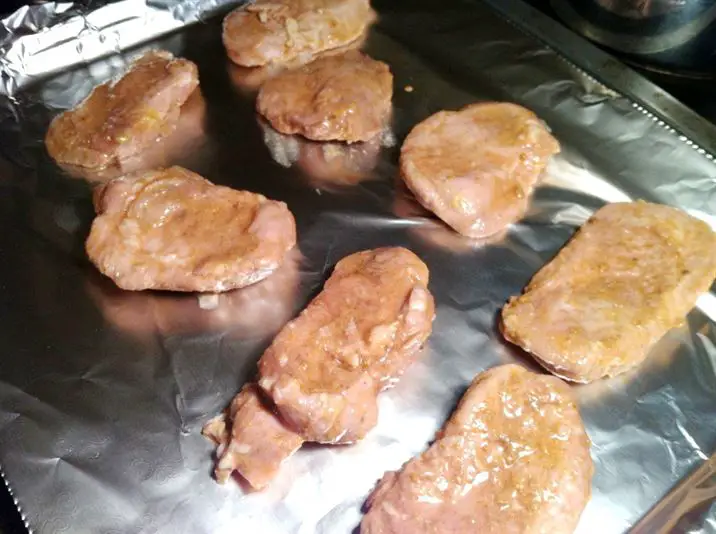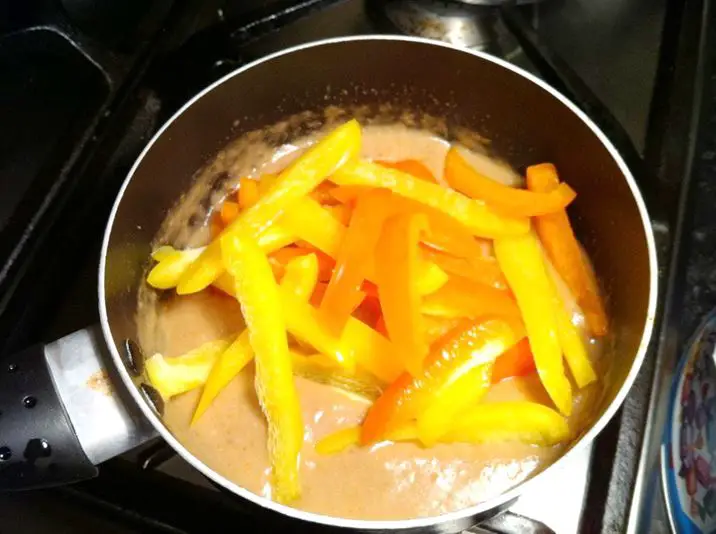 3. Meanwhile, heat a little oil in a frying pan untl very hot. Sear the pork slices for 1 min both sides. Serve the pork on a bed of noodles with the satay sauce drizzled over. Garnish with a little chopped coriander.