This slow cooked gammon recipe is, without a shadow of a doubt, the easiest and most effective thing I have ever cooked, producing soft, succulent, flaking hunks of ham, with enough leftover to make sandwiches for a family picnic.
1 gammon joint, weighing approx. 2 kg
Er, thats it
1. Take gammon out of wrapper (if there is a net on it, cut that off too)
2. Put it in the slow cooker (no water, no sealing it off, no seasoning)
3. Cook for as long as possible on the low setting. I cooked mine for 10 hours.
4. Carefully remove from the cooker and transfer to a plate.
5. Drain the juices and fat (there will be a lot) from the cooker into a pan. Skim off the excess fat, reduce the juices over a low heat, then transfer to a clean jar and keep in the fridge (it makes fantastic stock for gravy or a base for pea and ham soup)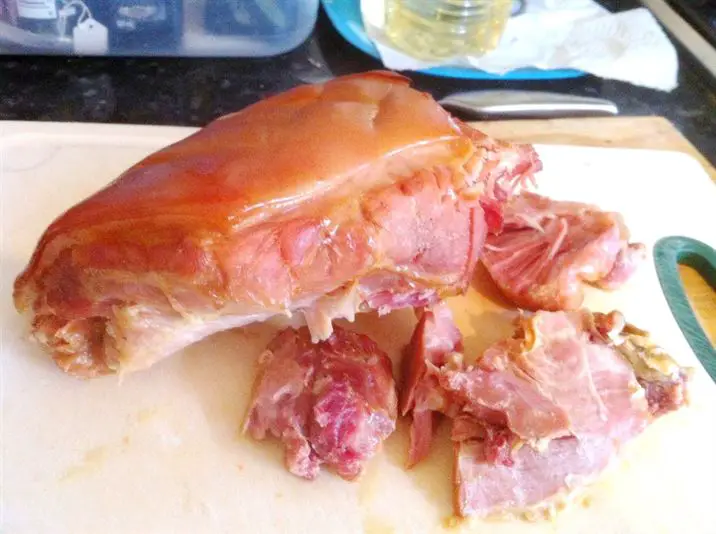 6. Carefully peel the skin off the ham and lie it flat on an oiled baking sheet. Cook in a very hot oven for 10-15 mins until the skin crackles and bubbles hey Presto! Crackling.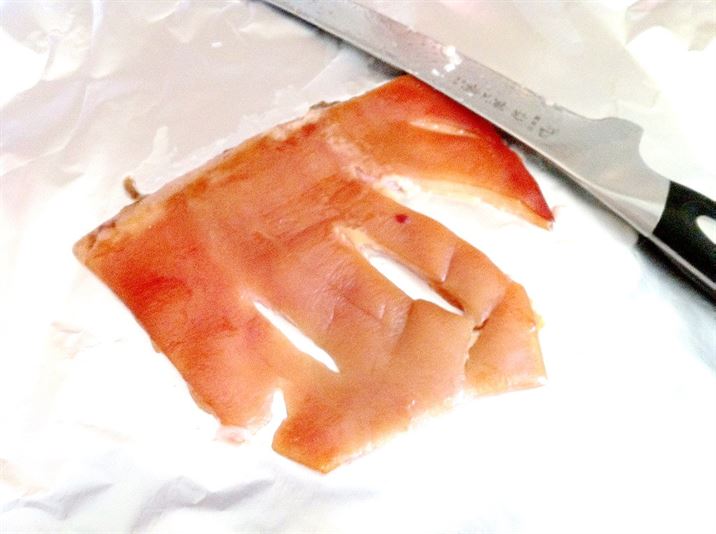 7. Carve the gammon into thick slices and serve with mustardy potato salad and crisp lettuce leaves.