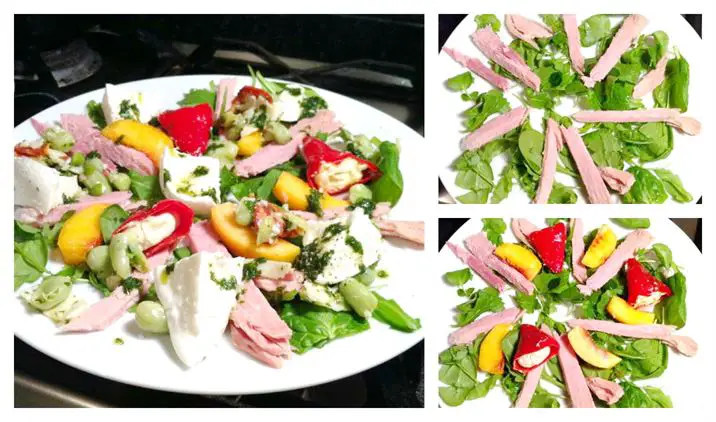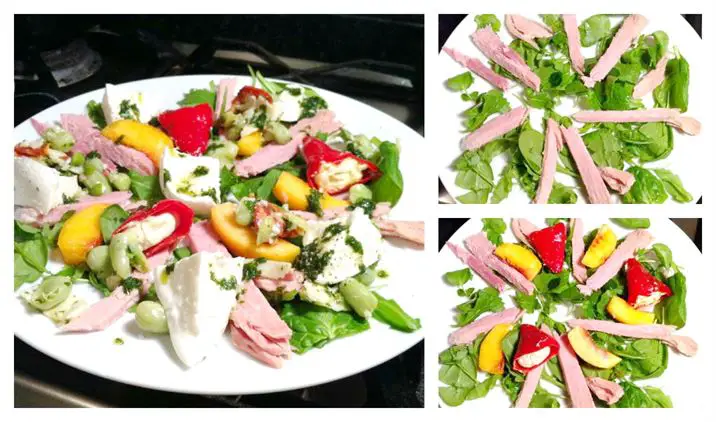 Ive used leftovers from this recipe for Simplest Cooked Gammon Ever to make this delicious salad. There are so many different flavours and textures going on that you can make each forkful a different taste experience.
Serves 2
125g basil oil (see below)
Half bag of mixed leaves (baby spinach, rocket and watercress)
250g cooked gammon, cut into strips
1 peach, peeled and stoned and cut into eighths
3 sweet red peppers (not bell peppers), halved and deseeded, then stuffed with feta cheese
100g broad beans, boiled in salted water until tender, approx. 5-7 mins
20g chorizo, finely chopped
1 ball buffalo mozzarella, ripped into chunks
1. First make the basil oil. Pick the leaves from a basil plant until you have 25g (about 50 leaves). Bring a pan of water to the boil and blanch the leaves (to remove their bitterness) for 20 seconds. Remove and pat dry with kitchen paper. Add the basil and 100g extra virgin olive oil to a blender and pulse for a few seconds until the herbs and oil are thoroughly blended. Transfer to a glass jar and set aside until needed.
2. Build the salad as follows, starting with the leaves, then the ham, peach slices, peppers, beans, chorizo and mozzarella.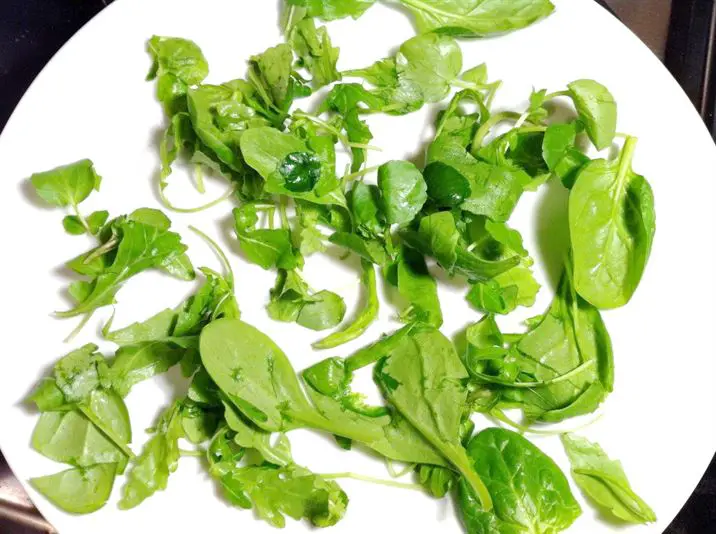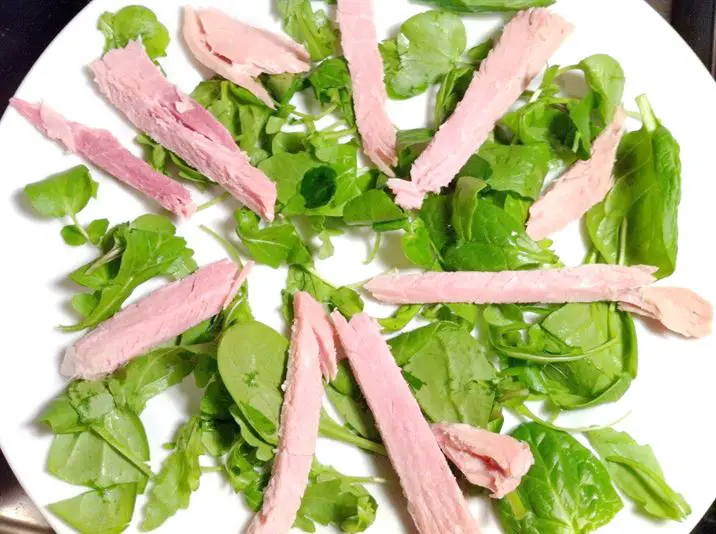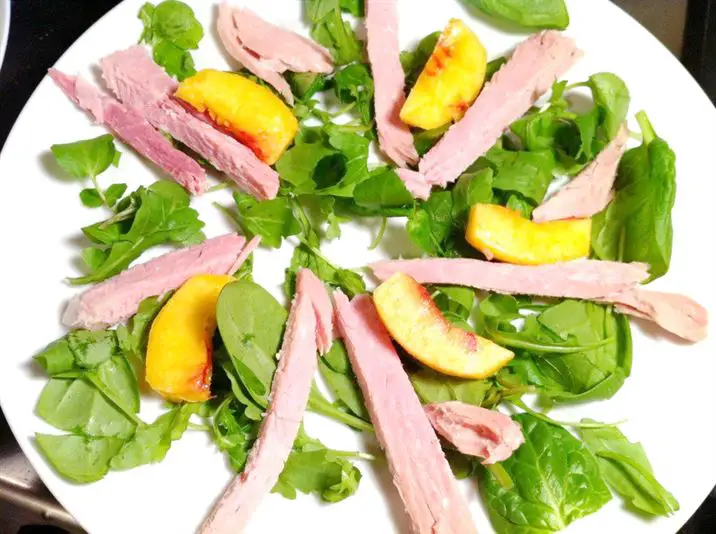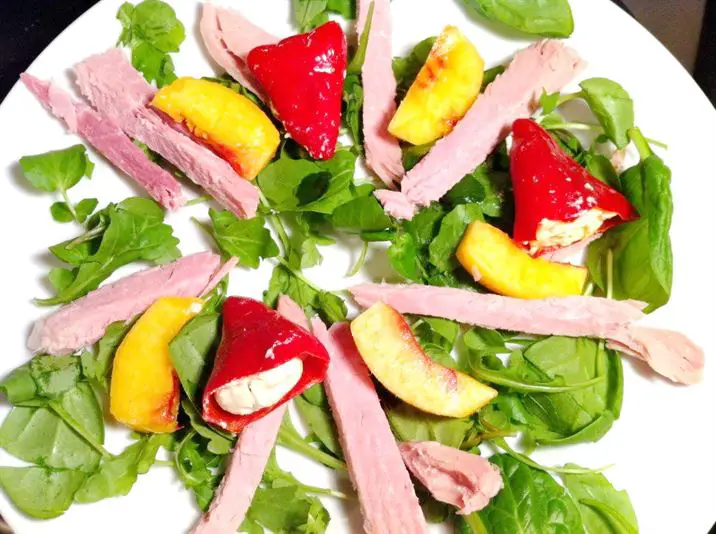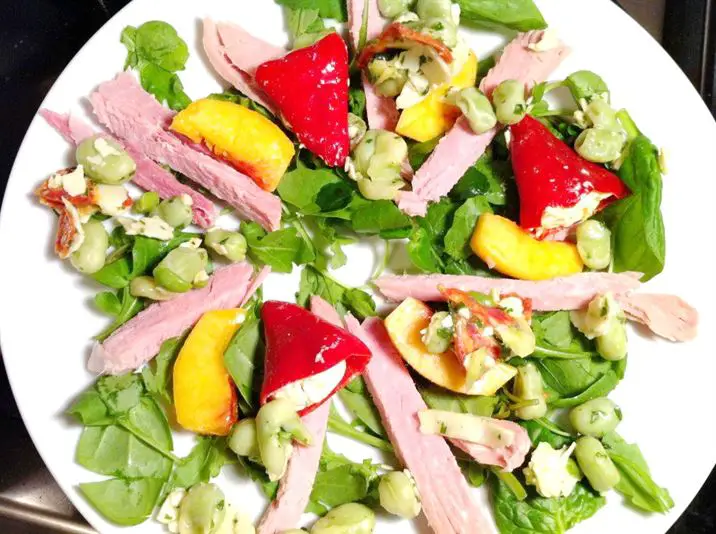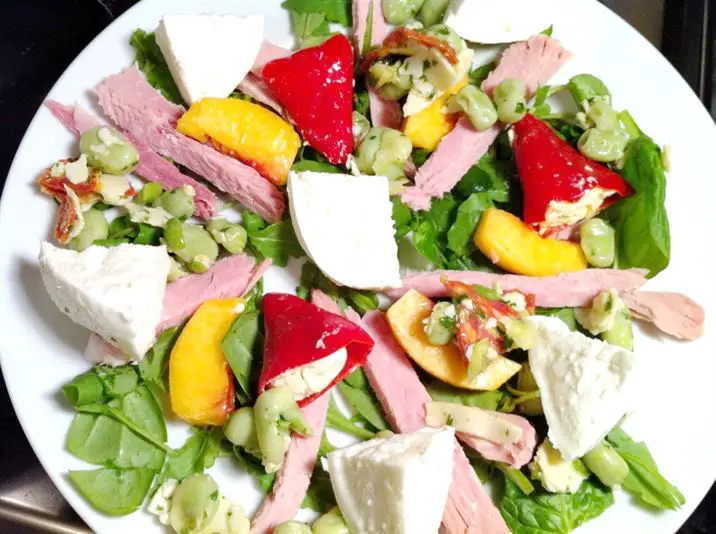 3. Finally, dress the salad with the basil oil, by drizzling all over.