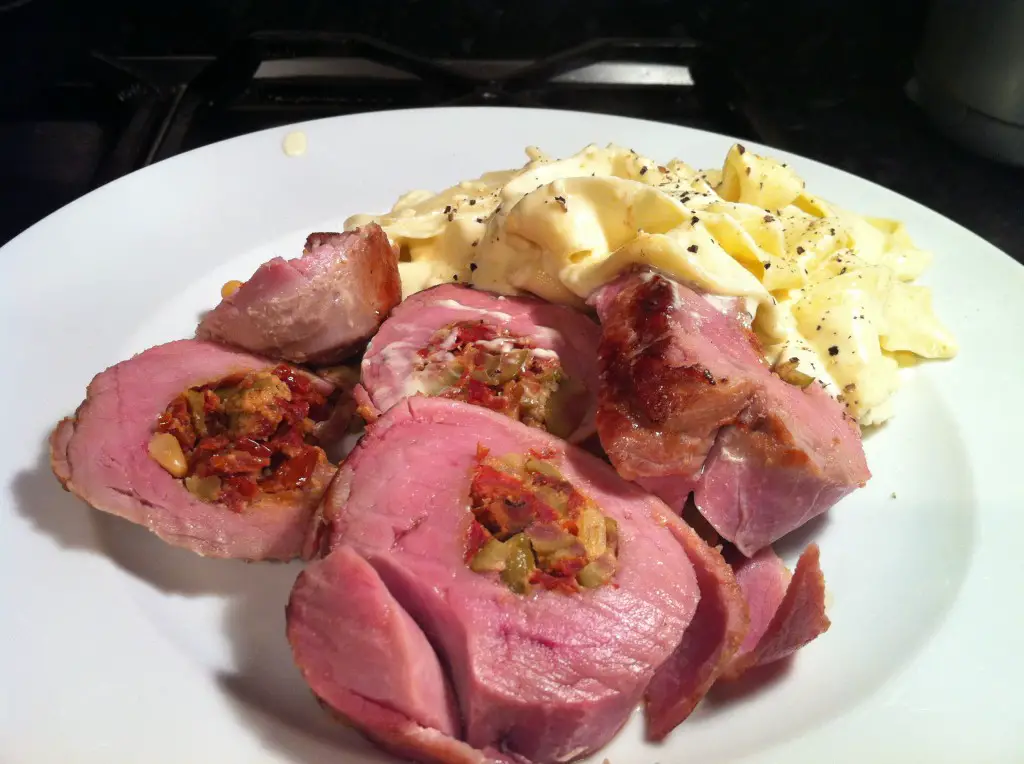 This is my second recipe to plug this weekends Open Farm Sunday (on June 9), organised by LEAF (Linking Environment and Farming). Its a great chance to see for yourself how our food is grown and produced, to talk to the farmers who produce it and have a fantastic day out too!
1 tbsp olive oil
1 clove garlic, crushed
6 sun-dried tomatoes, drained and roughly chopped
6 green pitted olives, drained and roughly chopped
25g Parmesan, grated
2 level tbsp pine nuts
1 pork fillet, weighting approx 500g, halved
2-4 rashers back or streaky bacon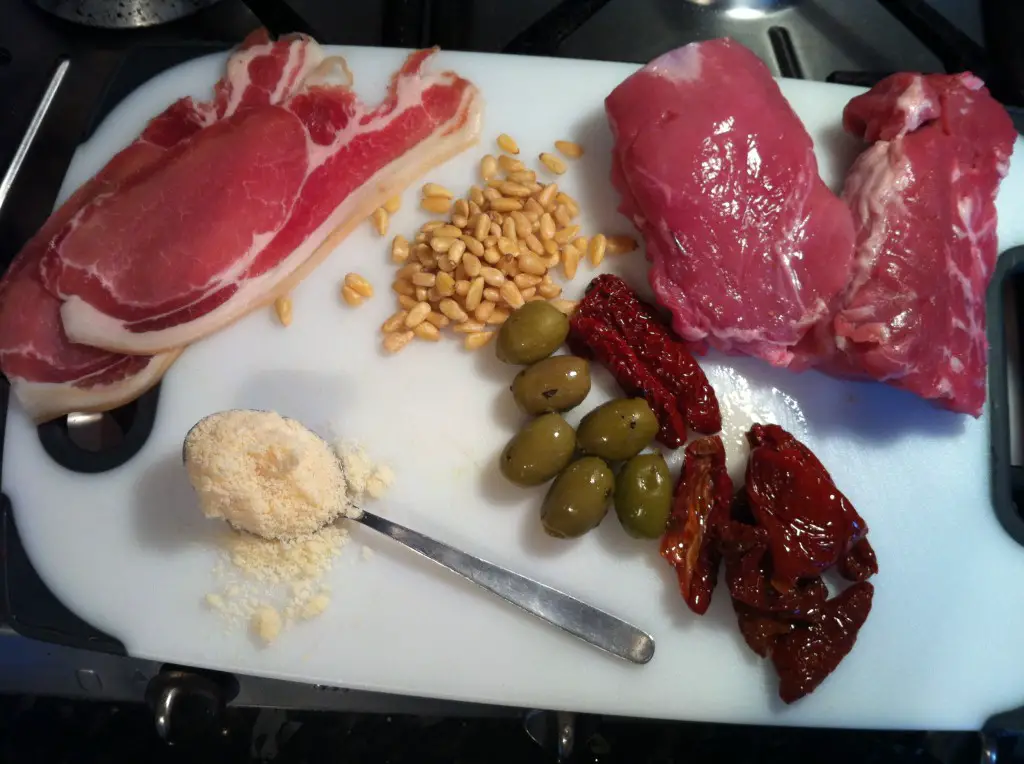 1. Preheat the oven to 190C/Gas 5. To prepare the stuffing, heat the olive oil in a frying pan, add the crushed garlic, sun-dried tomatoes and chopped green olives and cook over a medium heat for 2-3 minutes, stirring often. Drain the oil off into a roasting tin. Tip the olive and tomato stuffing mixture into a bowl and leave to cool.
2. Add the grated Parmesan and pine nuts to the cooked olive and tomato stuffing mixture. Season the stuffing with freshly ground black pepper you wont need to add any salt.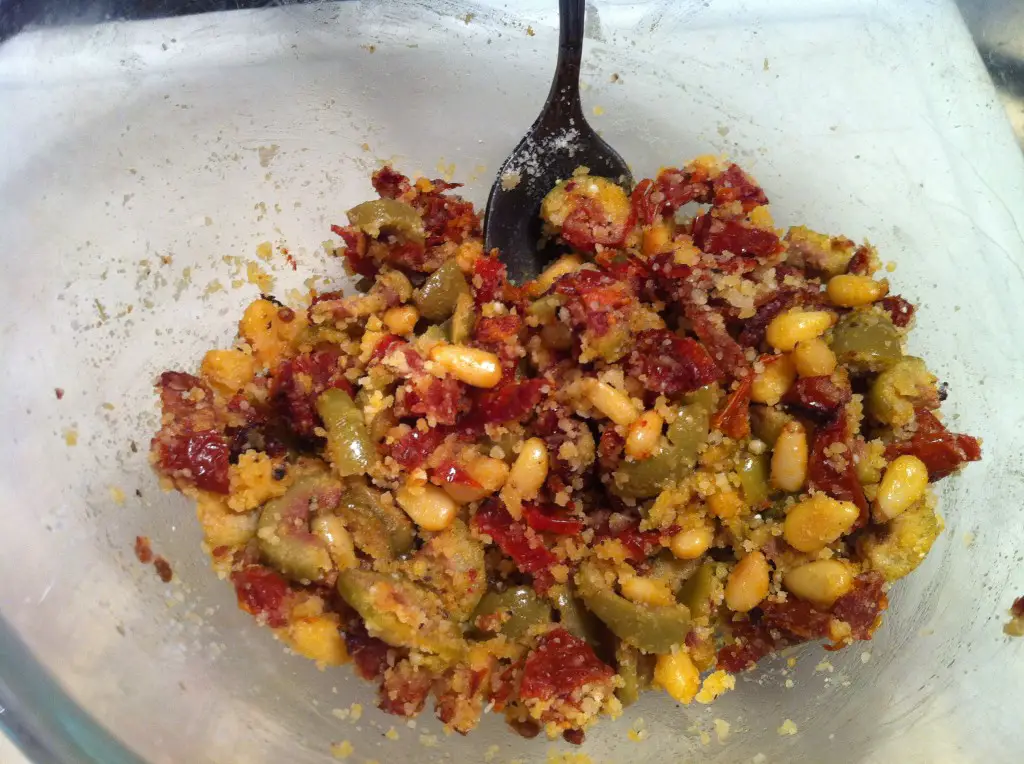 3. Trim off any fat and sinew from the pork. Make a cut all along the fillet, about three quarters of the way through, being careful not to cut right through. Open out like a book. Put the stuffing on one half, spreading it evenly. Then fold over the other side. Place a rasher of bacon on a chopping board and run the back of a knife along it to stretch it and make it a little thinner. Repeat with the other rashers.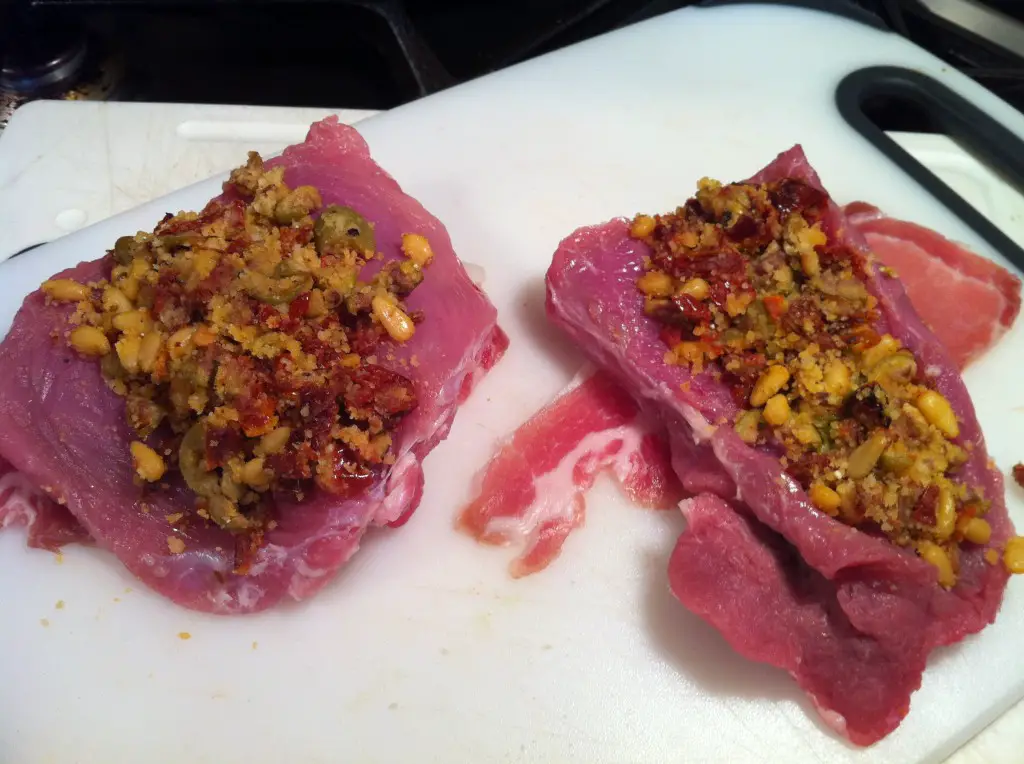 4. Wrap the bacon round the pork fillet, making sure the ends of all the rashers are tucked underneath. Add a little oil to a fring pan and brown the bacon-wrapped pork all over.
5. Transfer to a roasting tin and and cook in the oven for 45-50 mins. Remove the pork from the oven, loosely cover with foil and leave to rest for 10 minutes before carving into thick slices.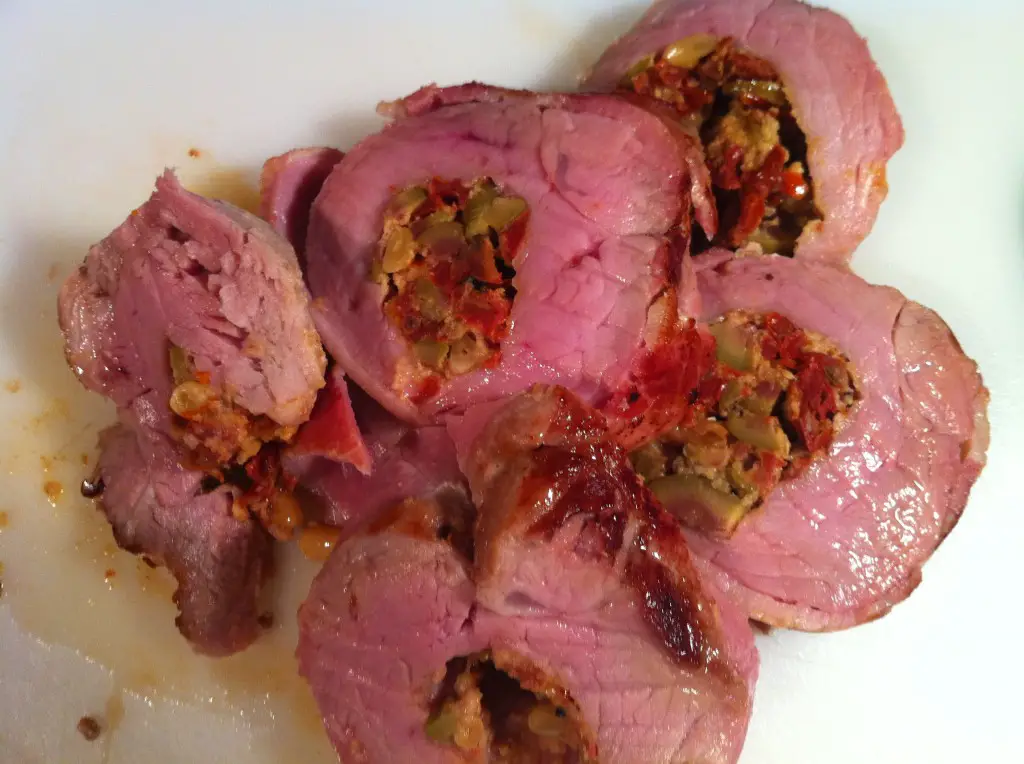 6. Serve with creamy pasta or roast vegetables and boiled new potatoes.
¢ To find a farm to visit near you visit www.farmsunday.org. You can use the icons on the website to help you locate a farm that is of most interest and to see what they have organised for visitors. From dairy to cereal crops, vegetables to beef, and poultry to pigs, farms of all types and sizes are opening on the 9th June to tell the story behind our food and so much more.
¢ Recipe modified from the original by Asda.