Heres a fantastic use for leftover cooked rice. The key to the flavour is to get good quality uncooked chorizo sausages. Mine were from Spanish emporium Brindisa, a birthday present from my friend Mark. They release so much smoky sweet paprika oil which flavours the rice and the prawns. A pure joy.
Serves 2
Cooked leftover basmati rice
1 tbsp olive oil
1 onion, chopped
1 red or orange pepper, deseeded and diced
2 uncooked chorizo sausages
200ml chicken or vegetable stock
10 uncooked, peeled King Prawns

1. In a large frying pan, heat the oil and gently cook the onion and peppers until soft, approx. 5 mins.
2. Slice the sausages into 1 cm-thick discs and add to the onions and peppers. Cook for approx. 2-3 mins until the sausages release their orange oils.
3. Add the rice to a large baking dish or casserole pot and pour over the stock. Add the cooked onion, peppers and chorizo to the rice and mix thoroughly.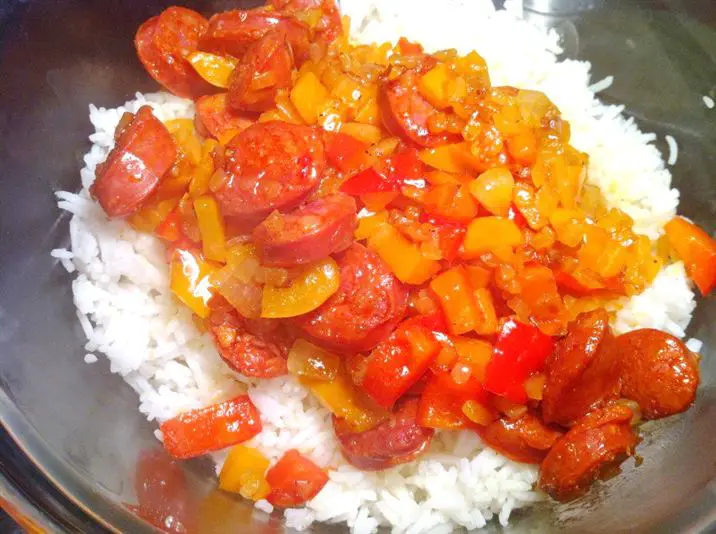 4. Preheat the oven to 180C/Gas 4. Put a lid on the dish or seal with tin foil. Bake in the hot oven for 20 mins.
5. After 20 mins, remove the lid or foil and stir in the prawns. Return to the oven and cook for a further 4-5 mins, until the prawns are pink and cooked through.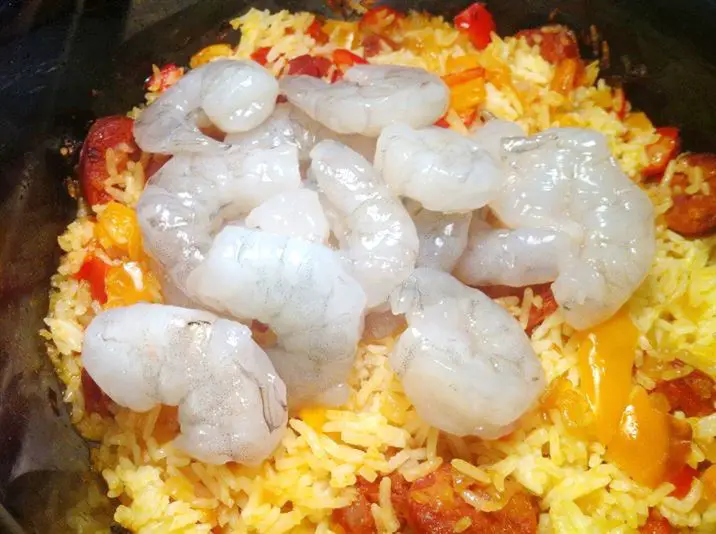 6. Serve.