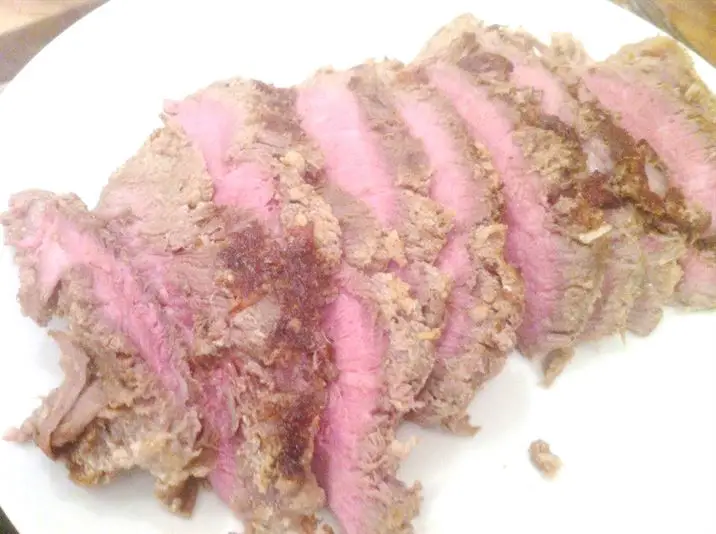 Iberico pork is a stunning piece of meat the wagyu of the porcine world. It comes from the black Iberian Pig and what makes it so special is that for the last few months of each pigs life, they are set free to graze on acorns. Its these acorns which gives the fat of the pigs its unique, sweet flavour.
Iberico pork in its raw state has streaks of creamy white fat running through it. This fat dissolves during the cooking process and flavours and tenderises the meat.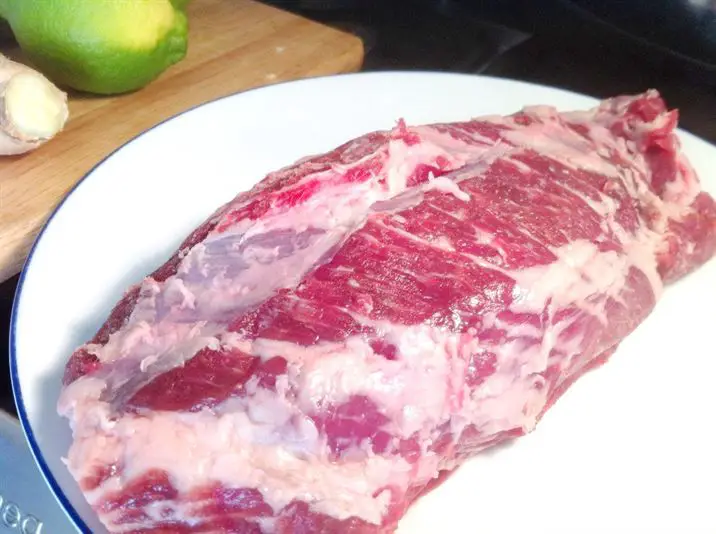 The cut Ive used Presa, which I sourced from my good friend Drogo Montagu at Fine Food Specialist is the muscle between the top of the shoulder and the beginning of the loin.
It can be cooked rare, but I decided to go rather left of the field for a recent dinner party and, after seeking the advice of Dan Toombs aka The Curry Guy marinated the pork for a couple of days before cooking it in my Sous Vide water bath and then finishing it on the hob.
Unfortunately, the photos arent as good as they could be because I did the final stage of the cooking in someone elses kitchen and I thought it would have been impolite to keep snapping away while the guests were salivating at the table!
1 kg piece of Iberico Presa
300ml Greek natural yoghut
Juice of 3 limes
2 tbsp Tandoori masala (I used The Curry Guys, but other blends will work, too)
1 tbsp garam masala
3 garlic cloves, chopped
Thumb-sized piece of ginger, chopped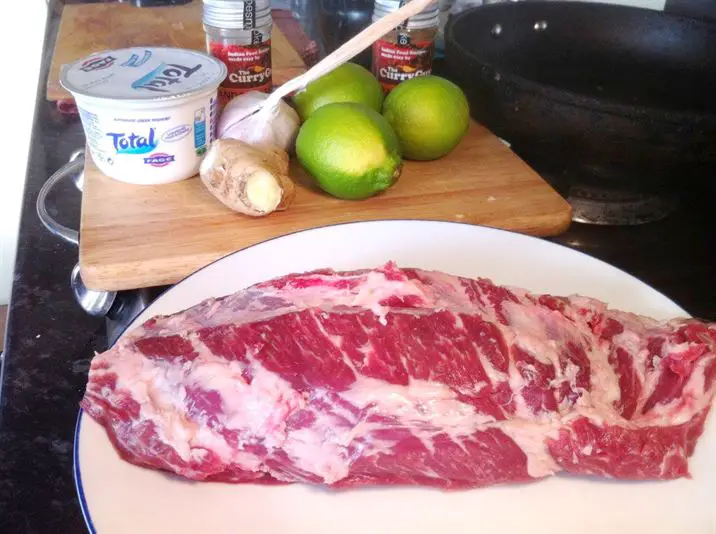 1. Mix all the ingredients for the marinade together and put them in a freezer bag. Add the pork and make sure it is thoroughly coated. Put in the fridge overnight or even a couple of days.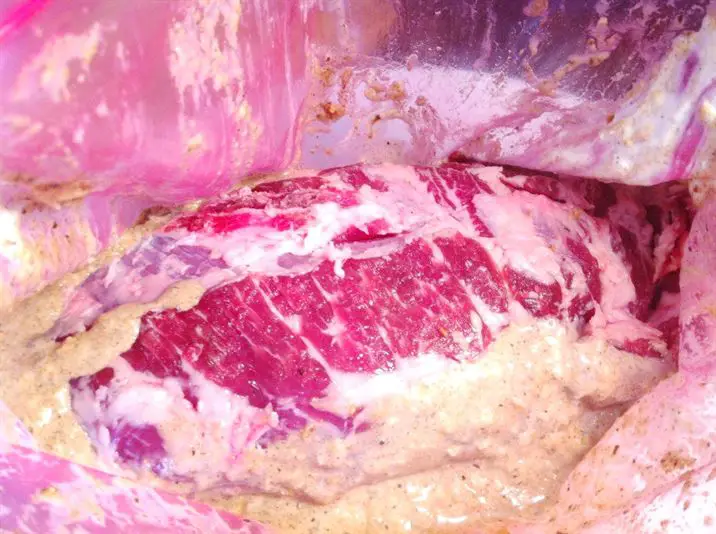 2. When youre ready to cook, you can either: scrape off the marinade and roast in the oven for about 1 hour at 180C/Gas 4. Or, my preferred method, set a Sous Vide water bath to 60C. Scrape the marinade off the pork and vacuum-seal in a Sous Vide pouch. Cook in the water bath for 2-3 hours.
3. Remove the pouch from the bath, snip it open and drain out the excess liquid. Pat the pork dry with kitchen towel.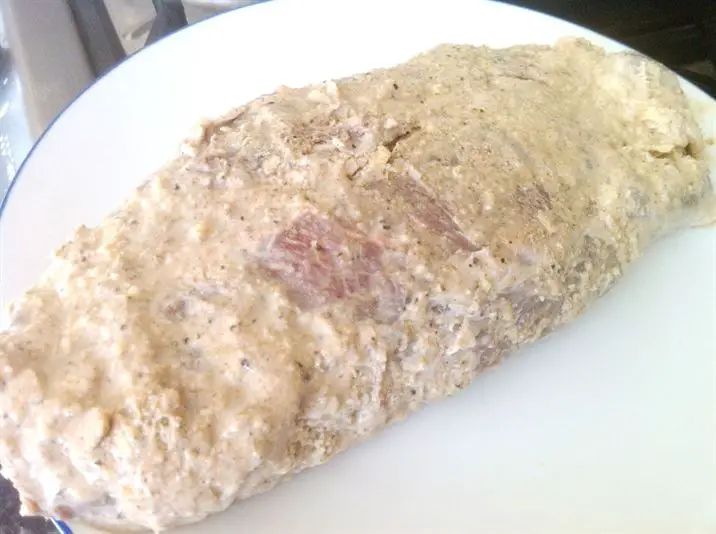 4. Heat a little oil in a frying pan and sear the pork all over, approx. 5 mins.
5. Cut into slices and serve. The meat will be slightly pink, very soft and meltingly tender. I married this with creamy, nutty lemon dhal.