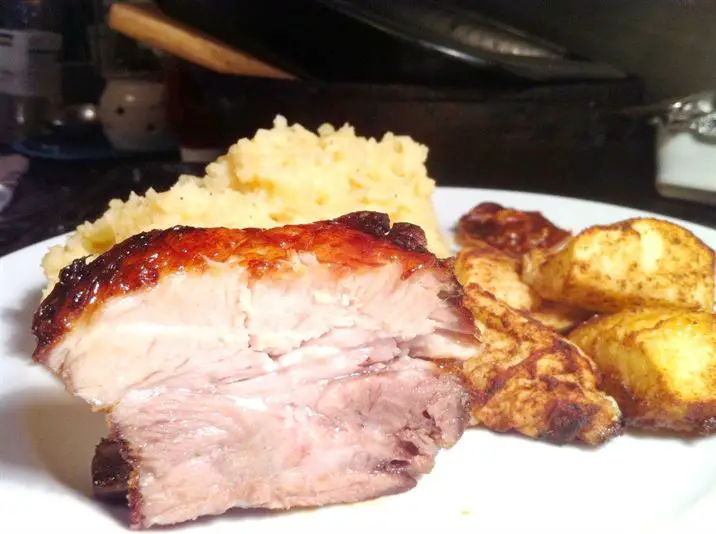 Pork belly. Cant beat it. Well, perhaps if you have a big stick. But I digress. This is gloriously sweet, sticky and melt-in-the-mouth from fashionista Gok Wans Chinese dad. That man knows a thing or two about aromatic.
Ive served this with apple wedges (peeled) and tossed in 5-spice powder then baked for 20 mins, and smoky mashed potato (made by baking some big potatoes for a couple of hours, then scraping out the flesh and mashing it with melted butter and warm milk). I also kept the cooking liquor, after draining it through a sieve, to keep in the freezer for another time.
Serves 2-4
1-1.25 kg pork belly
3 cloves garlic, peeled and bashed
5cm piece of ginger, peeled, bashed until roughly flattened
2 whole star anise
3 spring onions, trimmed, white and greens separated
3-4 tbsp Shaoxing wine (replace with dry sherry if unavailable)
2-3 tbsp light soy sauce
For the glaze:
3-4 tbsp runny honey
1-2 tbsp light soy sauce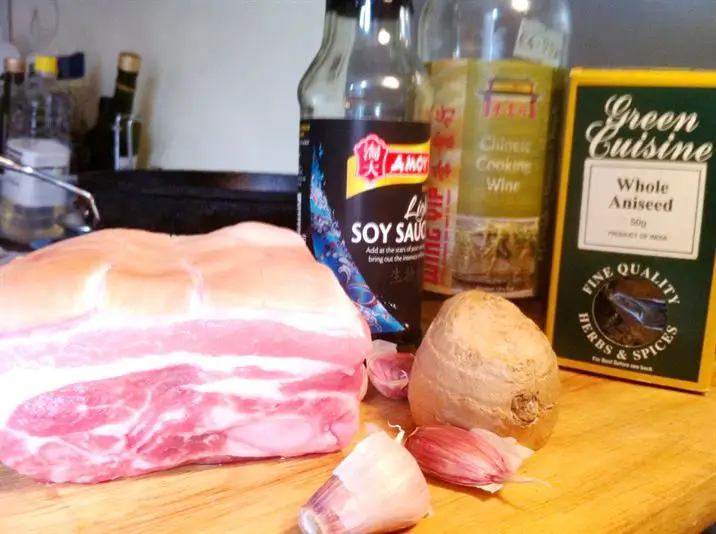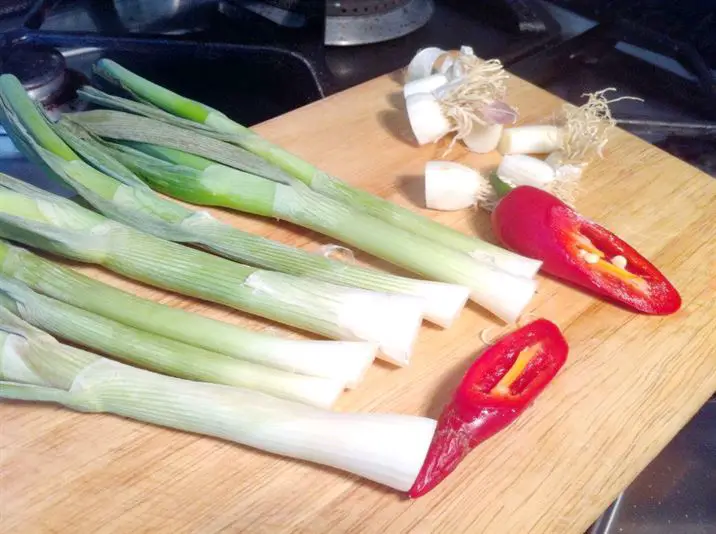 1. Place the pork belly, garlic, ginger, star anise, spring onions, Shaoxing wine and soy sauce into a large pan. Cover with hot water and bring to a boil. Reduce to a simmer and simmer gently for 1½ 2 hours, turning the pork once or twice during the cooking process to ensure even cooking. Once tender remove from the heat.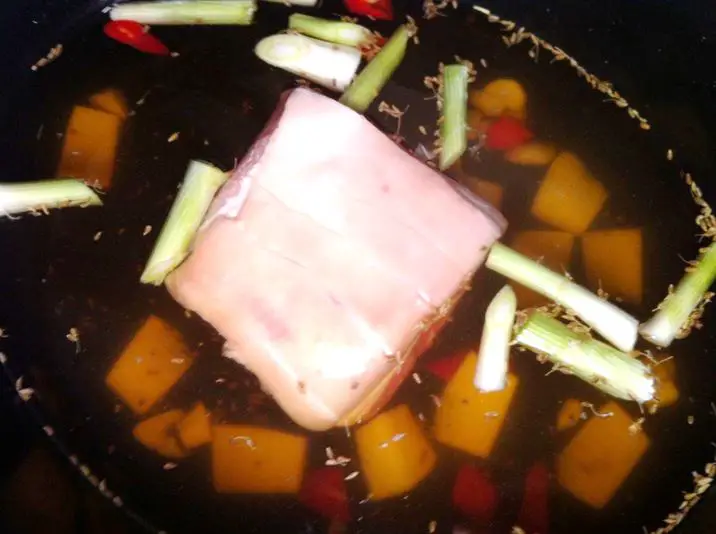 2. Preheat the oven to 210C/Gas 6. Remove the belly from the stock, remove the skin and a little of the fat below the skin. Place on a roasting tray lined with tin foil to make it easier to clean at the end of cooking.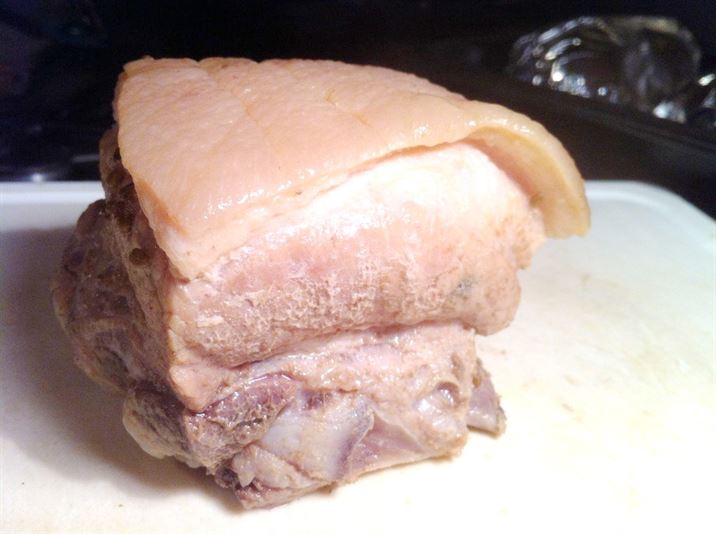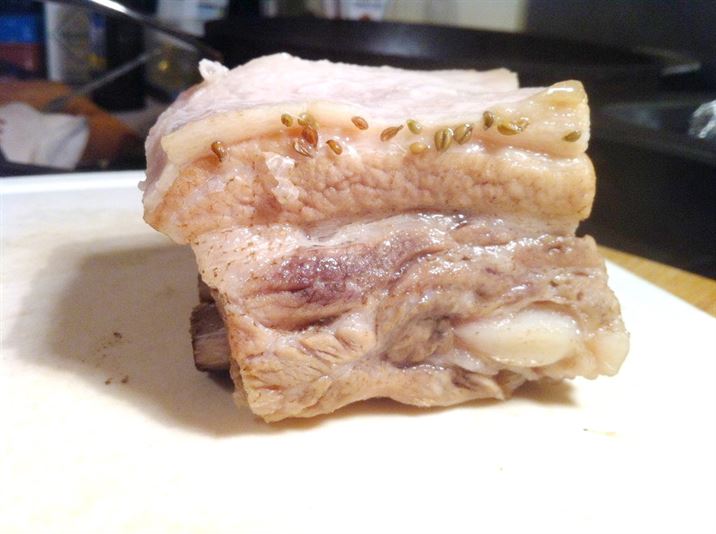 3. Mix together the glaze ingredients and pour over the pork belly. Place in the preheated oven and cook for 20- 30 mins, turning often, spooning the glaze over the meat until glossy.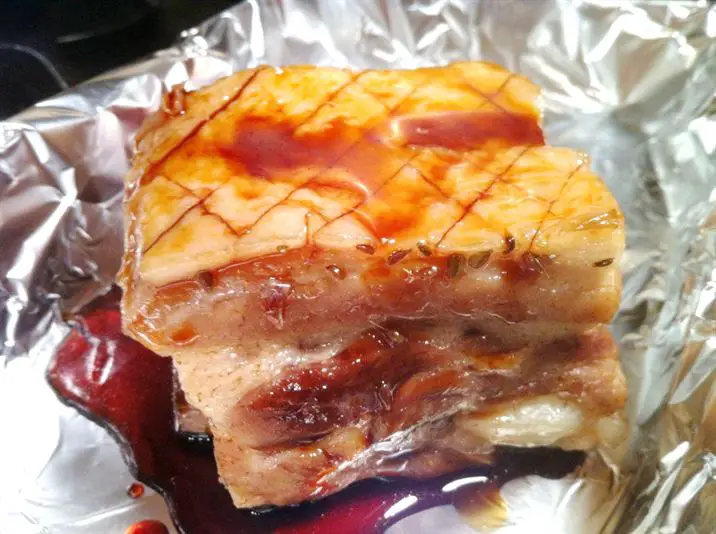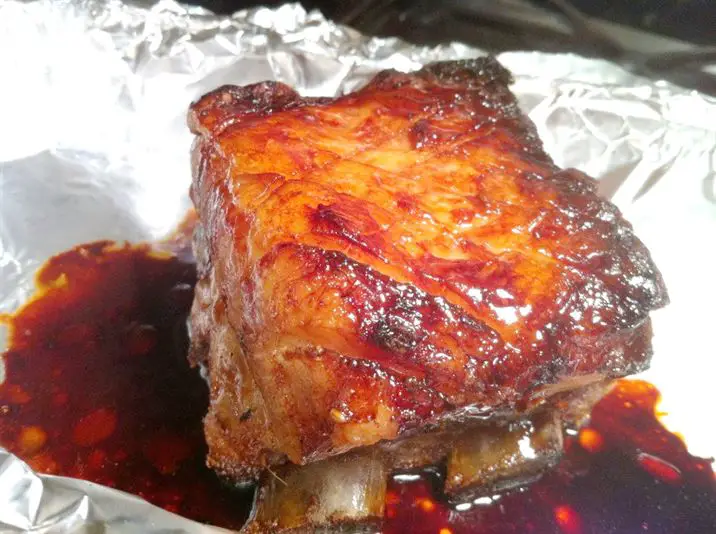 4. Remove the belly from the oven and place on a serving plate. Slice and serve with 5-spiced apple wedges and baked potato mash the best way to make mash in my opinion.