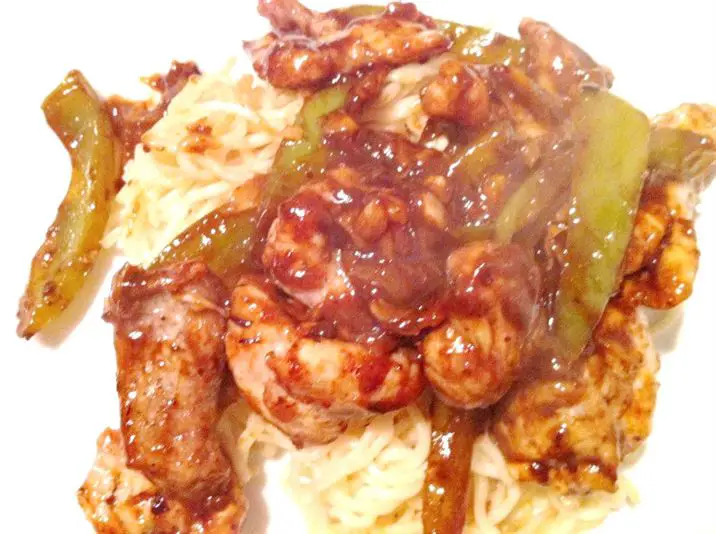 In An Ideal World 1: This recipe calls for pork fillet, but I had a nice chunk of leg begging to be used in my freezer, so I cut it into thin strips and then tenderised them by bashing them with the knobbly end of a meat mallet. The results were just as tender as, er, tenderloin, but for a fraction of the price.
In An Ideal World 2: I would have preferred to have used fermented black beans rather than black bean sauce (which can be very hit and miss, depending on the brand) but I couldnt find any of the fermented stuff so chose Blue Dragon Black Bean Sauce instead. Its not as vinegary as other varieties, though it does tend towards the sweet side).
Serves 2
For the pork
1/4 leg de-boned pork leg, cut into thin strips
1 egg white
1 tsp cornflour
1 tsp black pepper
1/2 tsp salt300ml sunflower or vegetable oil
For the sauce
1 tsp sunflower/vegetable oil
2 garlic cloves, finely sliced
Thumb-sized piece of ginger, peeled and finely sliced
1 red chilli, deseeded and finely chopped
1 green pepper, cut into thin strips
4 tbsp black bean sauce
1 tbsp dark soy sauce
1 tbsp Shaoxing Chinese rice wine
1 tbsp balsamic vinegar
1 tsp sesame oil
To serve
Medium egg noodles, or a noodle of your choice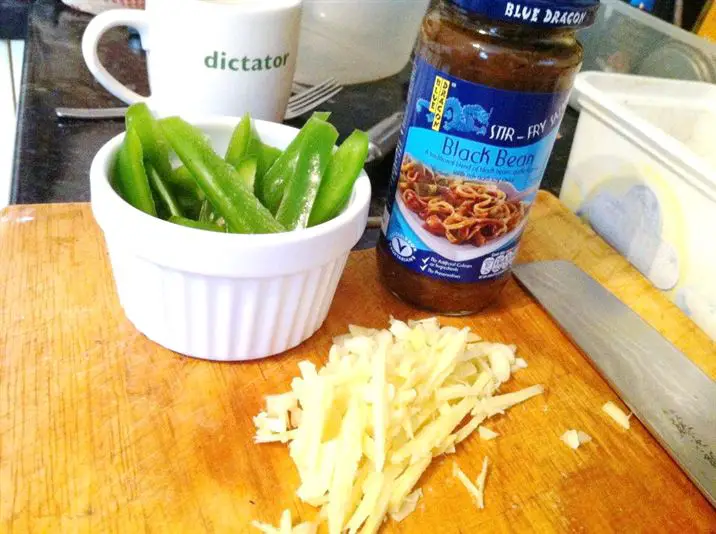 1. Mix the egg white, cornflour, pepper and salt into a thick paste. Bash the pork strips with a meat mallet to tenderise and then thoroughly mix with the paste, ensuring its coated.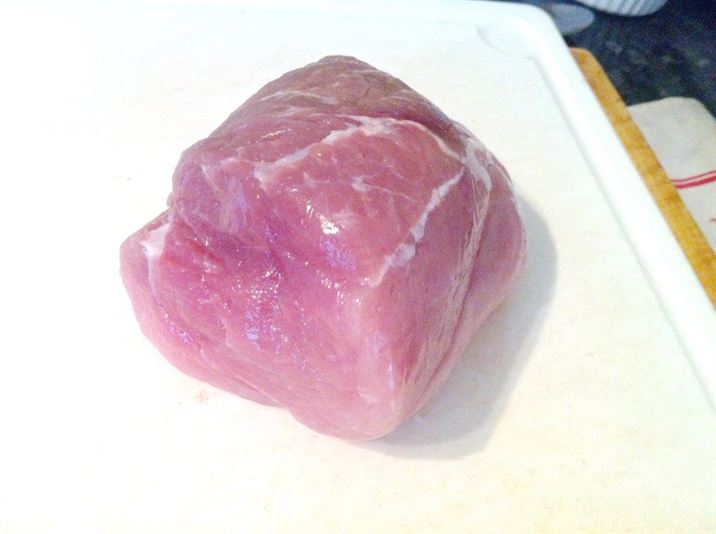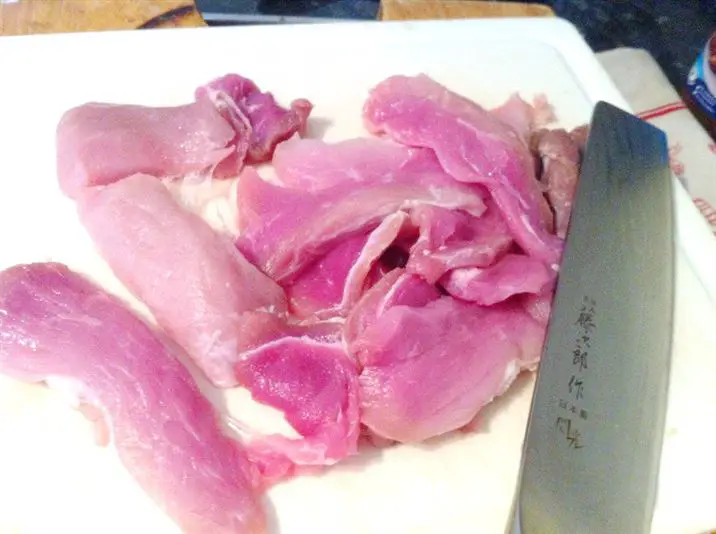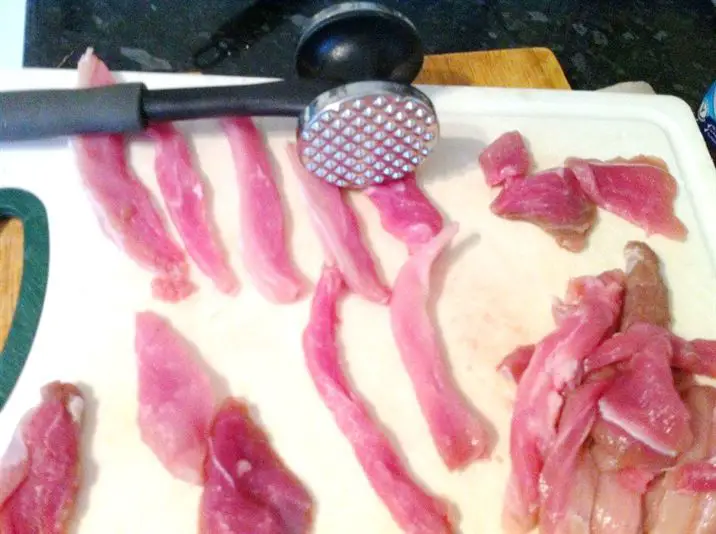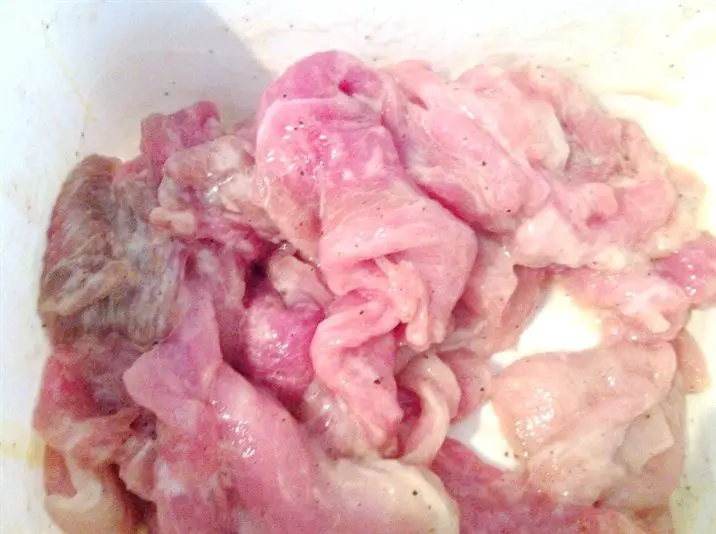 2. Heat the oil in a large frying pan or wok.
3. Meanwhile, make the sauce in a small saucepan. Add the oil, then gently cook the garlic and ginger until soft, approx. 2 mins. Add the pepper strips and stir-fry for a further 2 mins, until tender. Add the black bean sauce, soy sauce, rice wine, vinegar and sesame oil. Bring to the boil and immediately lower the heat.
4. When the oil in the frying pan/wok is smoking hot, add the pork strips and cook for 5-6 mins, until golden brown and crispy. I messed up a little here because my oil wasnt hot enough. Still, it didnt affect the tastiness of the results.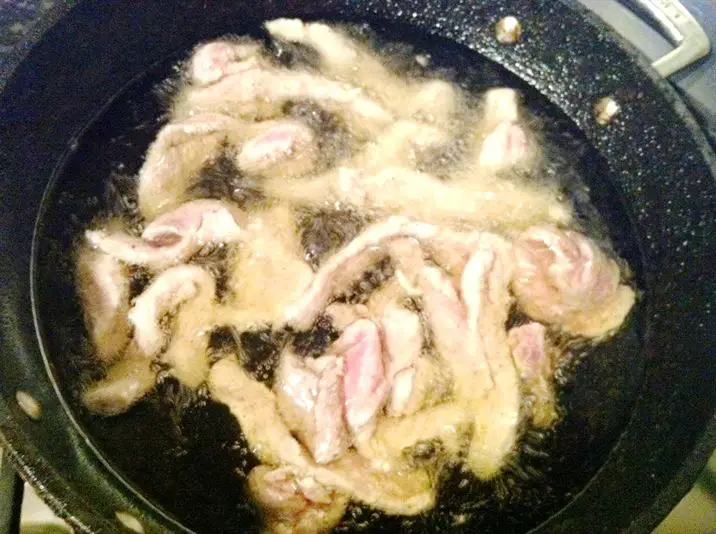 5. Bring a large saucepan of water to the boil and cook the noodles according to packet instructions, approx. 3 mins.
6. Lift the pork out of the pan with a slotted spoon and drain on kitchen paper.
7. Transfer to the pan with the black bean sauce and stir to coat the pork.
8. Serve on the drained noodles.