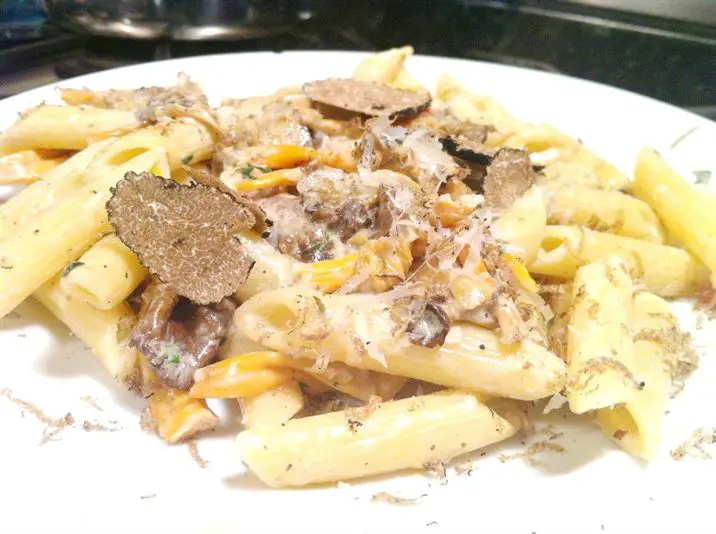 Husband and wife team Raff and Ren, who own Giacobazzis Italian deli in Hampstead, North London, are intensely passionate about finding the best possible ingredients and treating their customers to an experience theyd normally have to jump on a plane for.
This week, from the woods of northern Italy, theyve imported some amazing chanterelle and porcini mushrooms, and from the hills of Umbria, a few rare black nuggets of gastronomical gold: truffles.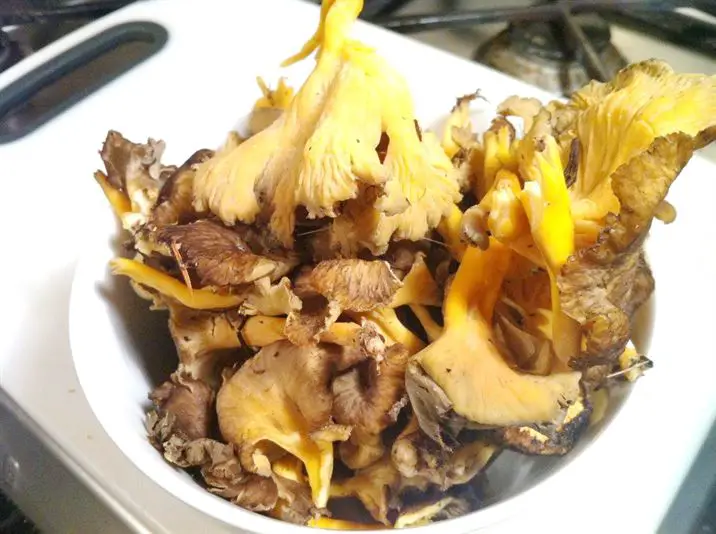 Whats a reluctant housedad to do, except to get stuck in and COOK!
This pasta dish is one of the best Ive ever tasted. The earthiness of the chanterelles, combined with the zing of lemon, the creaminess of mascarpone, the slight bitterness of parsley, the heat of chilli and head, unworldly fragrance of black truffle is to die for.
Serve this sauce with any pasta you fancy. I went with penne, which I cooked in a pan of boiling salted water for 8 mins until al dente.
Serves 2
2 tbsp olive oil
300g chanterelle mushrooms, wiped clean with kitchen towel
1 red chilli, deseeded and chopped
2 tbsp flat-leaf parsley leaves, chopped
3 tbsp mascarpone cheese
Juice of half a lemon
Salt and freshly ground black pepper, to taste
Grated Parmesan, to serve
Grated black truffle and slices of black truffle, to serve (optional if you cant get hold of truffles, the sauce still works a treat)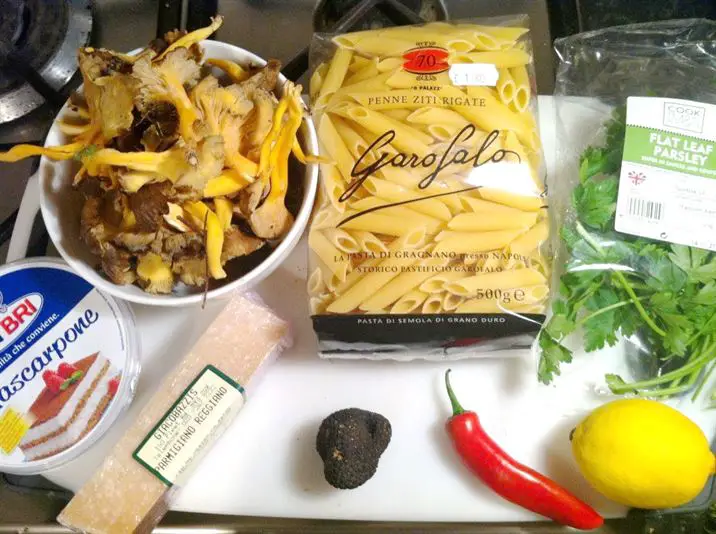 1. Heat 1 tbsp olive oil in a frying pan and gently cook the mushrooms for 2-3 mins until they release their liquid. Remove with a slotted spoon, then wipe the pan clean.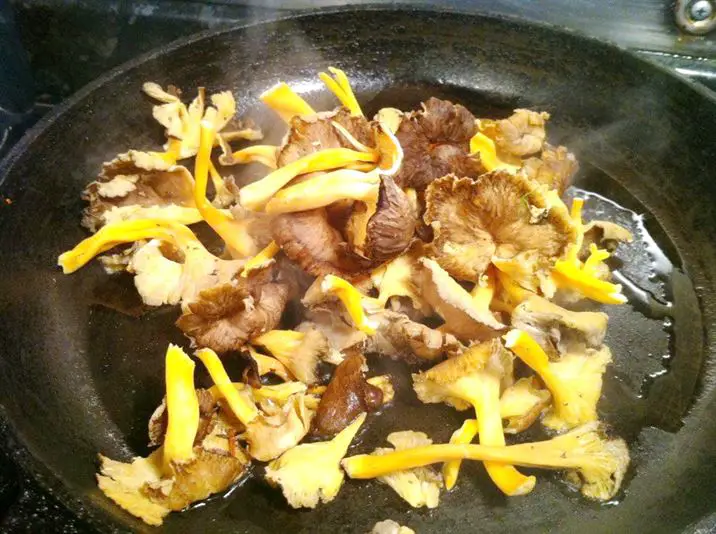 2. Add another tablespoon of oil to the pan and gently cook the chilli for 2 mins until soft. Add the parsley and stir.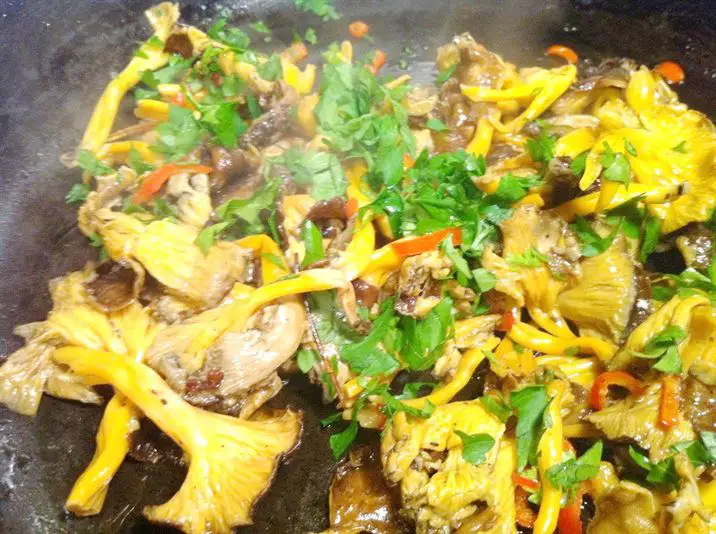 3. Return the cooked mushrooms to the pan, stir through, then add the mascarpone and lemon juice. Boil for 1-2 mins to thicken the sauce. Season with salt and pepper.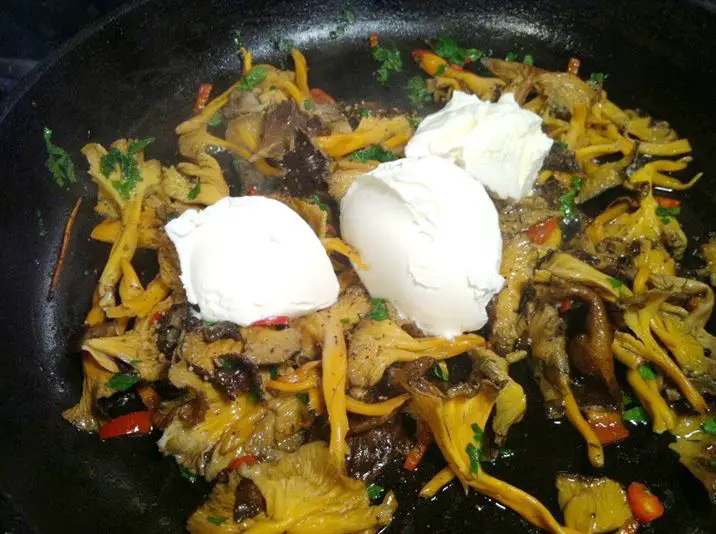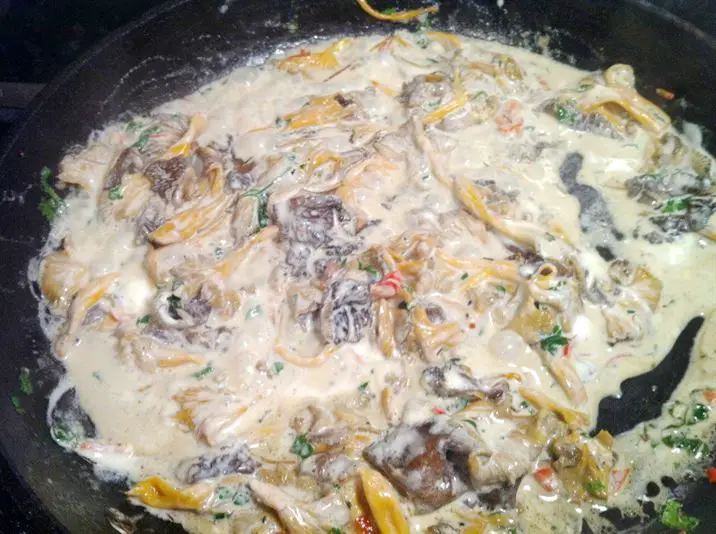 4. Stir in the cooked pasta and serve with grated Parmesan and grated truffle (if you have it)