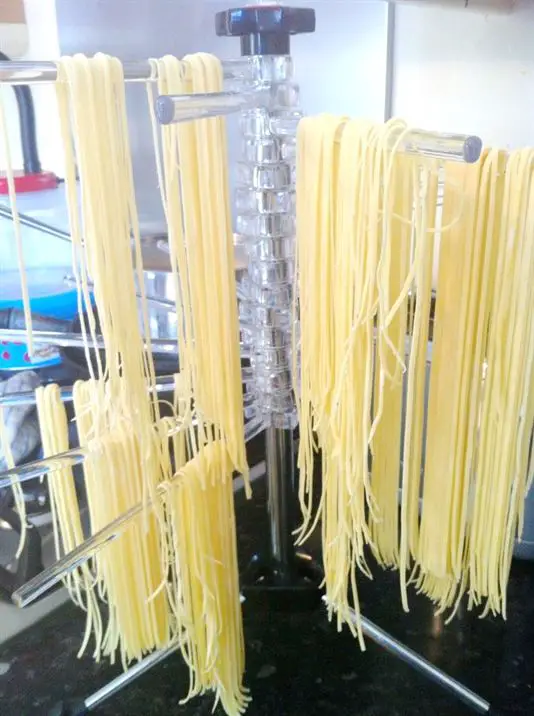 My wife bought me Theo Randalls magnificent Pasta book for my birthday to add to the Imperia pasta machine she bought me for Christmas. Then my friend Richard went to a lot of trouble to get my Pasta book signed by the great man!
Ive used his basic pasta dough recipe several times now, but none as successfully as this recipe Ive modified from the spaghetti and meatballs recipe in Theos book. You can use freshly made spaghetti if you like (it is a bit of effort, but well worth it and very therapeutic) but if you dont have the time, inclination (or a pasta machine) good quality shop-bought dried pasta is fine.
For the pasta dough (makes enough for 4-6 servings)
200g tipo 00² pasta flour
100g semolina flour
2 large eggs
6 large egg yolks
1. Sieve the flours into a large bowl and make a well in the centre.
2. Add the eggs then, using your fingers, bring together into a sticky ball. (Dont panic, it will gradually come off your fingers as you work the dough).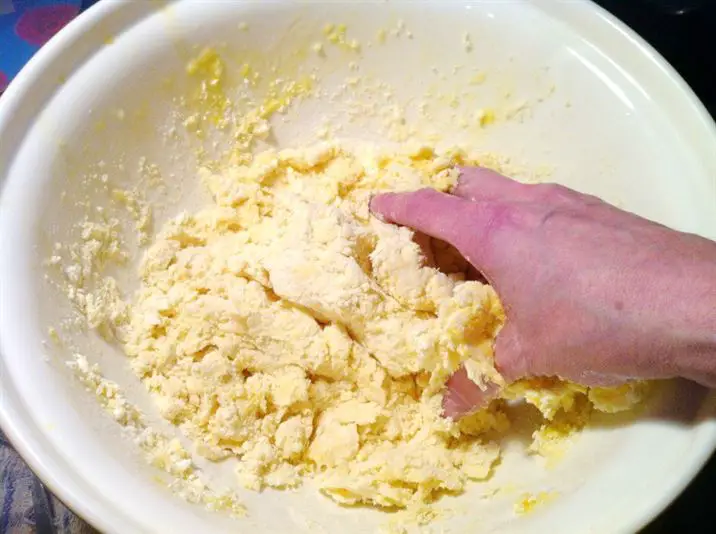 3. Once formed into a ball with the consistency of Plasticine, dust a work surface/table with flour and knead the dough for around 10 mins. Wrap in Clingfilm and put in the fridge for at least 10 mins, or overnight.
4. When youre ready to make your spaghetti, dust the pasta machine with flour and roll out the dough until it is about 2.5 cm thick.
5. Put the pasta machine rollers on the widest setting. Feed the dough through the machine. When it emerges on the other side, fold it over and feed through again. Do this at least twice, then reduce the setting width.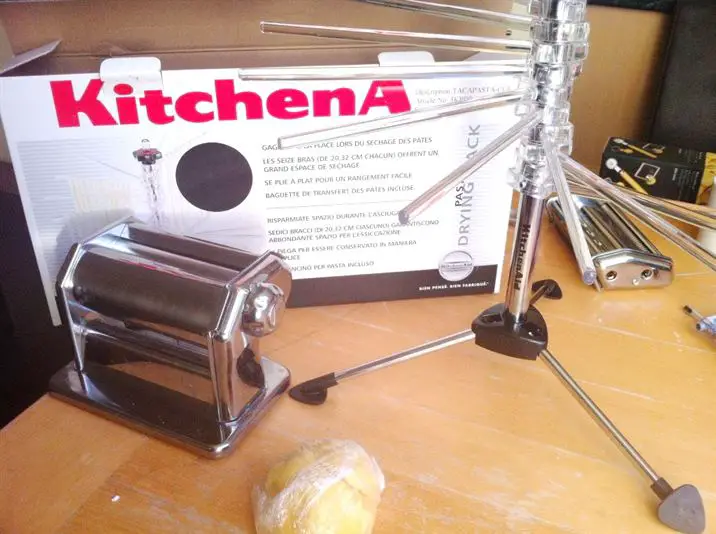 6. Keep feeding the dough through the machine, then gradually reduce the setting until its on its thinnest setting. If the dough becomes too long, use a sharp knife to cut it into more manageable pieces.
7. When your dough is as thin as it can be, add the spaghetti cutting extension onto the machine. Feed the thin sheets of pasta through the machine until you have strands of spaghetti on the other side.
6. Hang the pasta to dry. You can use a coat hanger or a specially-designed contraption (such as the Kitchen Aid my wife bought me, see the picture at the top of the post, and this one).
7. When youre ready to cook the spaghetti, bring a large pan of salted water to the boil and cook thepasta for around 3 mins.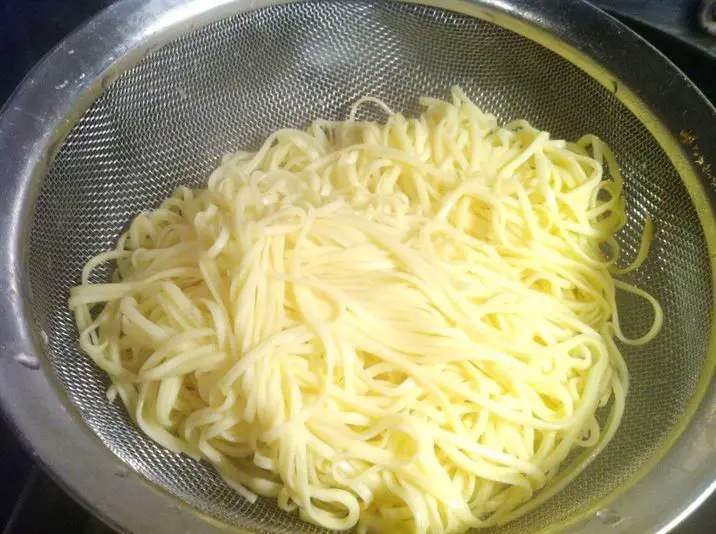 8. Serve with a sauce of your choice. I made a delicious meatball sauce, with pork, lemon, rosemary, cream and rocket.