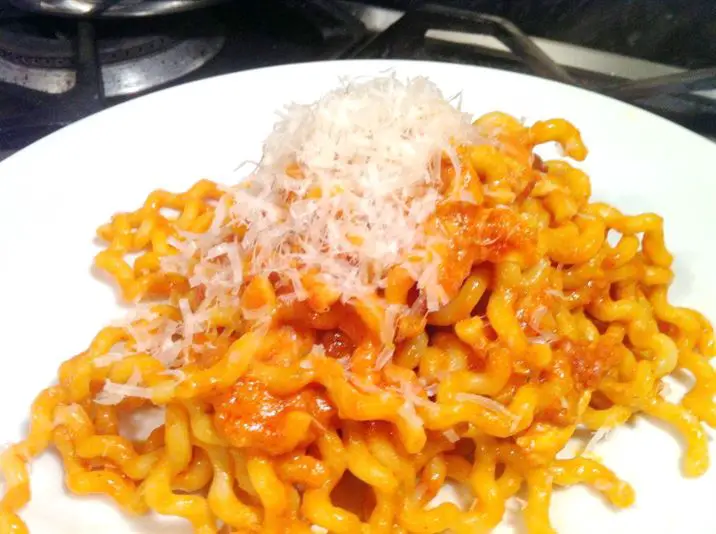 I love this Fusilli Lunghi from Tescos new Finest* range. Its like a pre-Raphaelite womans gorgeous hair, long and kinky, which makes it perfect for carrying a thick pasta sauce from plate to mouth. But its not just any old pasta this stuffs got a story behind it.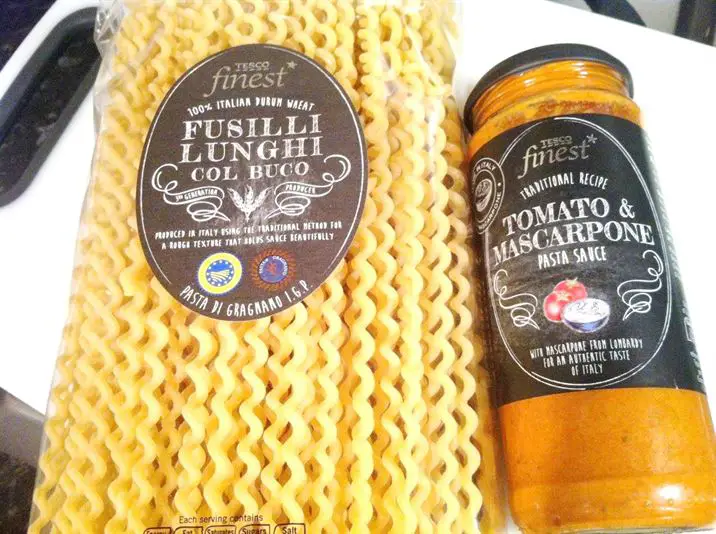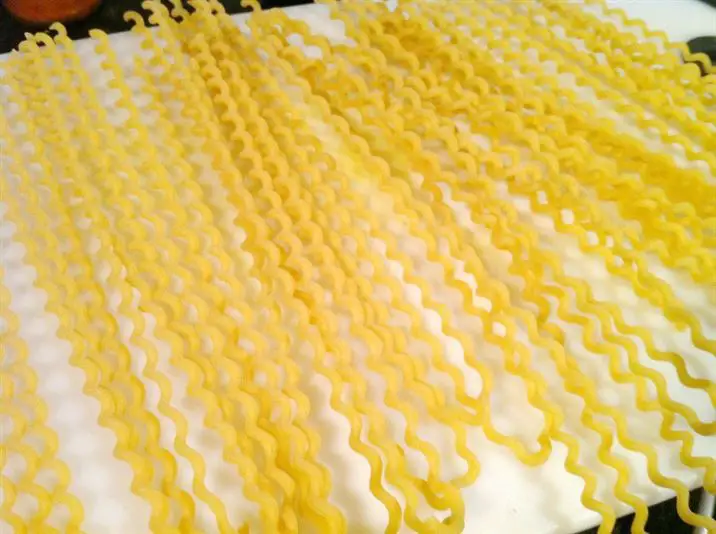 Its made from 100% Italian durum wheat by the Di Martino family ,who have been making pasta for more than 100 years. Theyre based in Gragnano, a small town in Italys Campania region where producers used to hang their pasta outside to dry in the sea breeze.
Although the drying methods have changed, the recipe hasnt just water and semolina, from durum wheat. But whats most interesting is the way the pasta is made. The Di Martinos use dies plates with holes that pasta dough is pushed through to shape it which are made of bronze, rather than Teflon, which gives the pasta a coarser finish to help the sauce cling to it better when cooked.
The cooking instructions are standard 8-1o minutes in a pan of boiling salted water until al dente.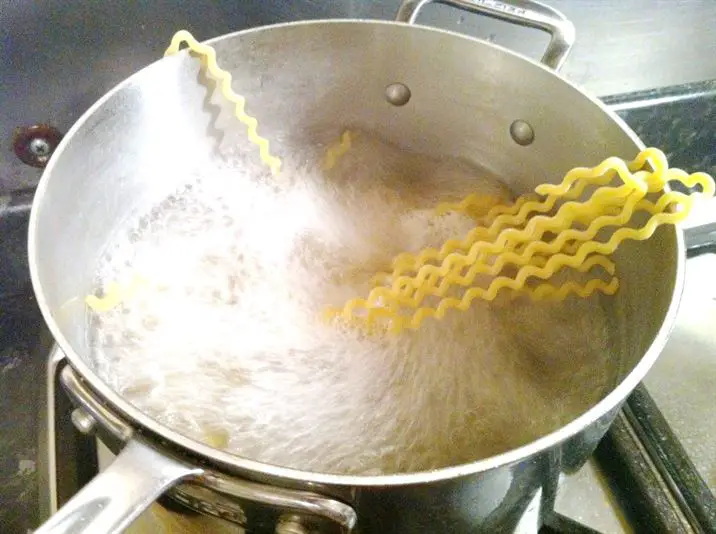 I served the pasta with Tescos Finest* Tomato & Mascarpone Sauce, into which I tore up some leftover chicken from the Sunday roast. It was lovely: sweet and tangy with a rich, velvety texture. All topped off with some freshly grated Parmesan.