Delias lasagne. This is Delia Smiths all-time classic Spinach and Ricotta Lasagne with Pine Nuts (it actually contains four cheeses!). This recipe is taken from Delias How To Cook, Book One where she proclaims it an absolute hit with everyone who eats it.
Its always on my top 10 list if Im entertaining people who dont eat meat, she says. This recipe makes enough for 4-6 people, and the kids loved it too. It was just as good the next day as leftovers, which my wife took to work for lunch.
Delia lasagne recipe
Serves 4-6
For the sauce
850ml milk
50g butter
50g plain flour
1-2 bay leaves
60g Parmesan, freshly grated
Salt and freshly ground black pepper
For the lasagne
12 fresh lasagne sheets (shop-bought or make your own, as I did. See here for instructions)
600g young leaf spinach
225g Ricotta
50g pine nuts
Knob of butter
1/4 whole nutmeg, grated
200g Gorgonzola Piccante, crumbled
200g Mozzarella, torn into pieces
Salt and freshly ground black pepper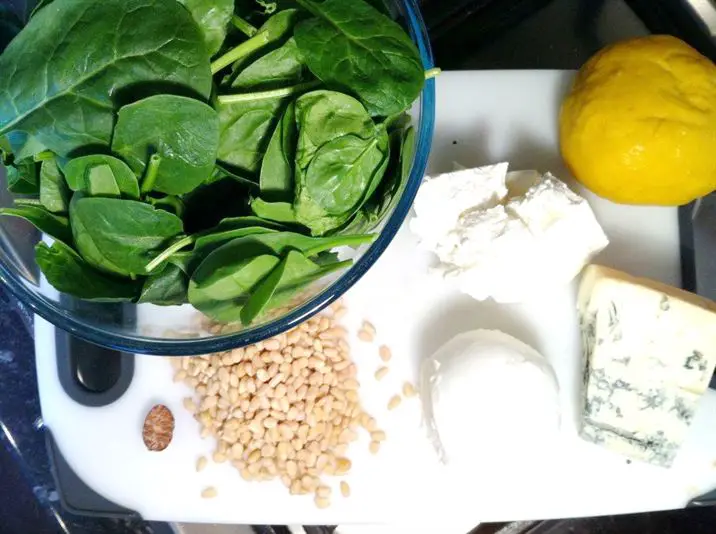 1. Make the sauce. Heat a large saucepan on the hob and melt the butter. With a wooden spoon, stir in the flour a little at a time until it is absorbed. Add the milk a little at a time and use a whisk to combine it with the flour/butter mixture. Keep stirring until the mixture comes to the boil, then lower the heat to the lowest setting possible and add the bay leaves. Cook the sauce for 10 mins, then stir in 50g of the Parmesan until it is combined. Remove from the heat and remove the bay leaves. Transfer to a bowl and place some Clingfilm on top to prevent a skin forming. Set aside until needed. This can be done several hours in advance.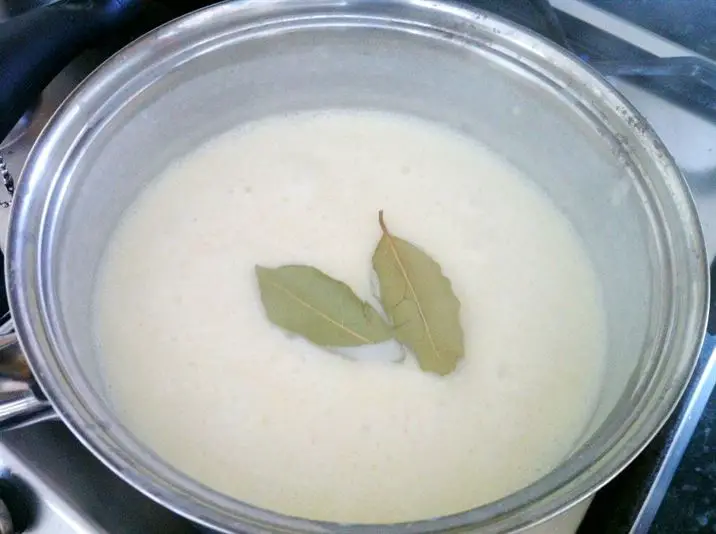 2. Make the lasagne sheets according to these instructions, unless you are using shop-bought. But they must be fresh, not dry for this recipe.
3. Remove the stalks from the spinach. Add a knob of butter to a large saucepan and pile the spinach leaves on top, sprinkling with a little salt as you go. Out the pan on a medium heat and cook the spinach for approx. 2 mins, turning over halfway through, until they hae collapsed down. Drain in a colander and allow to cool. Once cool, wring out every drop of excess water with your hands and pat dry with a clean tea towel. Place the spinach on a chopping board and finely chop.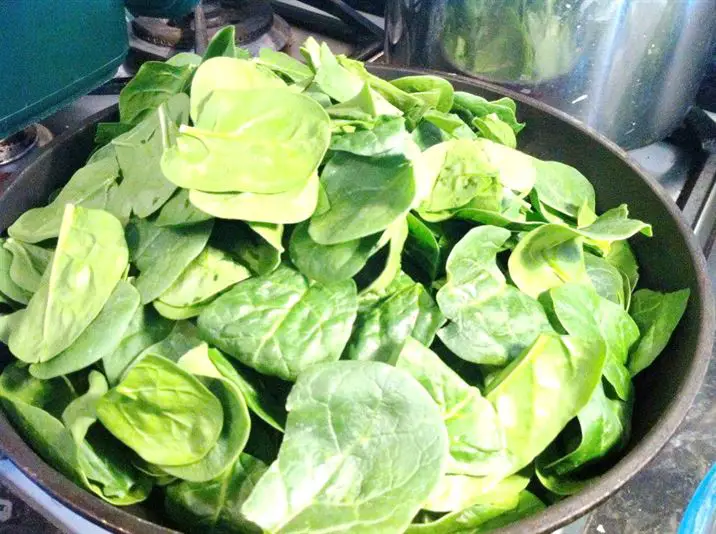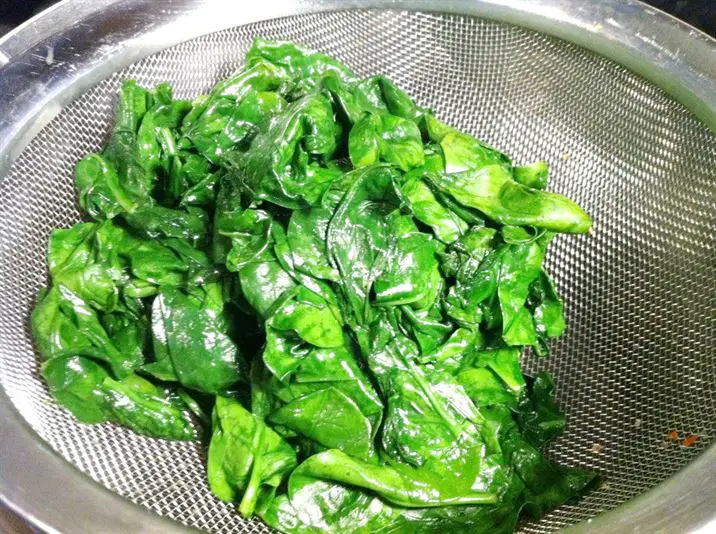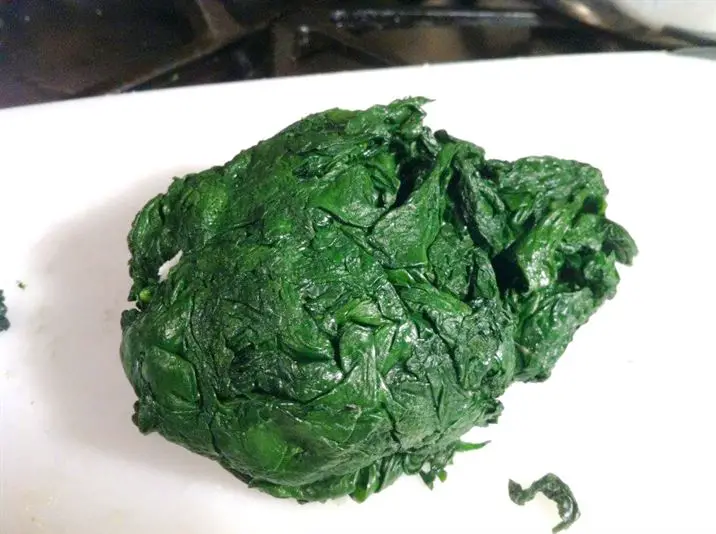 4. Combine the spinach, Ricotta, Gorgonzola, nutmeg, seasoning and 150ml of the sauce in a bowl until evenly mixed.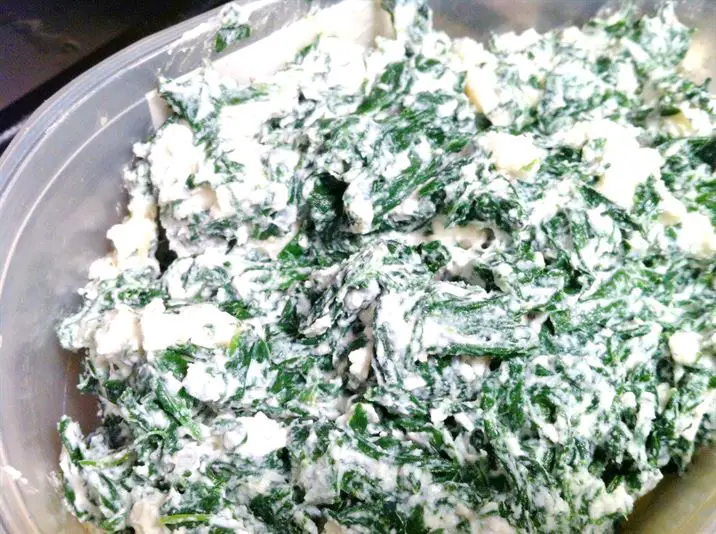 5. Heat a large frying pan and dry-fry the pine nuts for 1-2 mins until they are toasted but not burnt.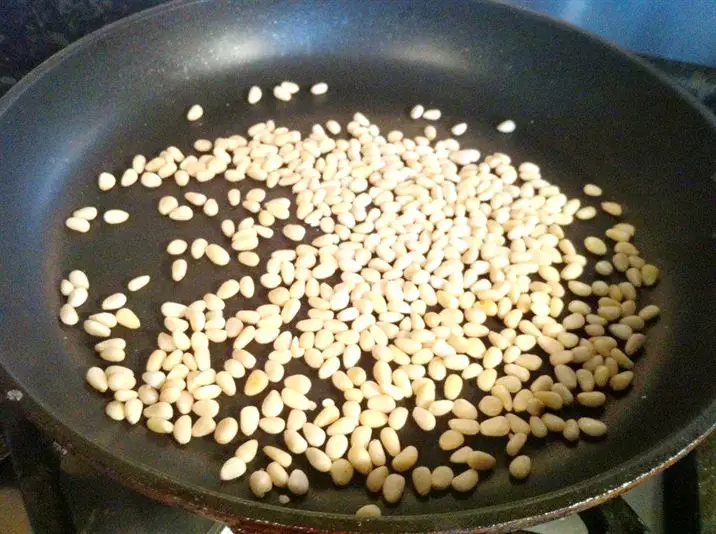 6. Assemble the lasagne by adding a pasta sheet to the bottom, then a layer of sauce, then a layer of pasta, then a layer of spinach/cheese mixture, then a scattering of pine nuts, then a layer of pasta (or, actually, any layering combination you like the key is to have lots of layers). Finally, add the torn Mozzarella to the final layer, and the last of the sauce.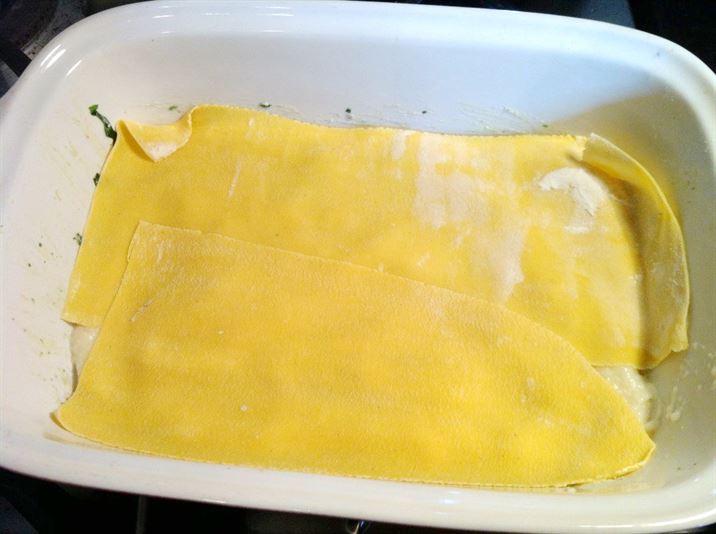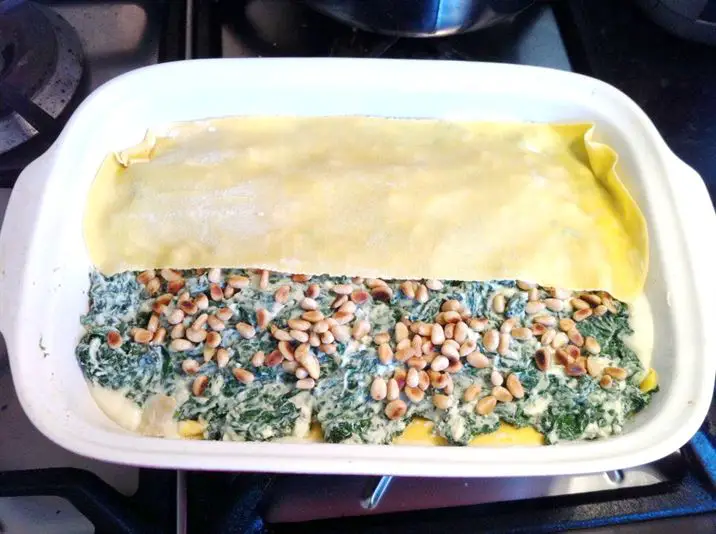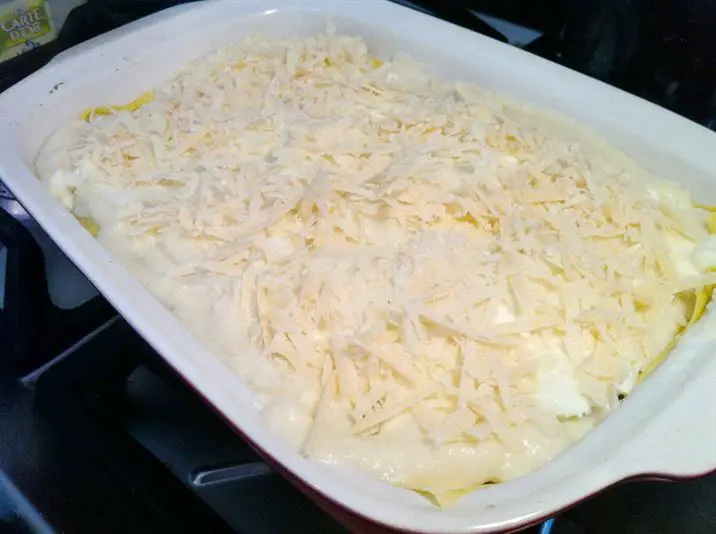 7. Cover with tin foil and preheat the oven to 180C/Gas 4. Bake the lasagne for 40 mins, then remove the foil and cook for a further 10-15 mins until the top is golden a bubbling.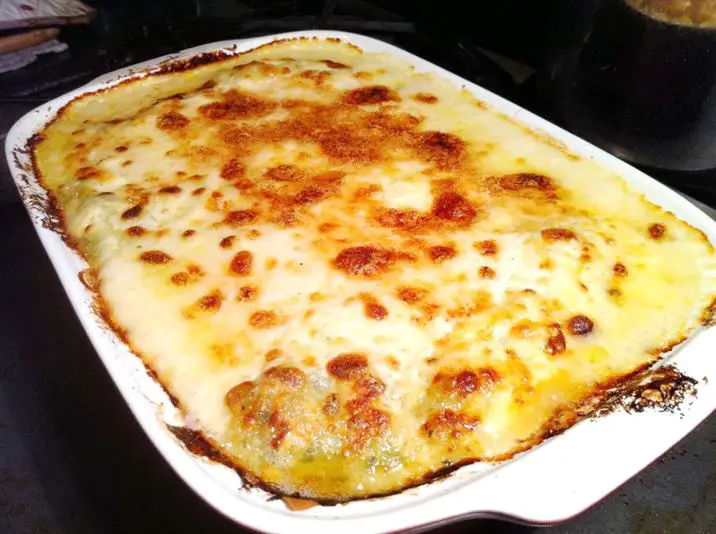 8. Remove from the oven and allow to cool for a few mins. Serve with green salad.