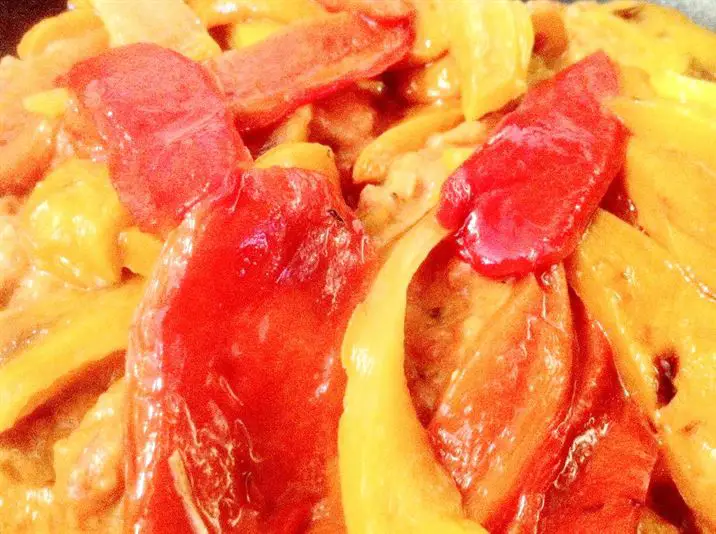 I teamed up with another dad and his kids (and mine!) last weekend and for lunch we went to a cafe in a local park. He raved about its Pasta Peperonata and challenged me to re-create it at home so that he could cook it for himself and his family.
I wasnt sure exactly what made it special because it was unlike any other peperonata Id tried: creamy, with a hint of sharpness.
But I reckon this recipe near as damn it captures its essence. The secret ingredients are balsamic vinegar for that sharpness, and a dollop or two of mascarpone for the creamy texture. I also charred the peppers and peeled off the skins. I cant wait to hear the other dads verdict. And I went for fusili pasta because the ridges work brilliantly for holding the sauce.
Serves 2-4
3 peppers, different colours, de-seeded and sliced
2 tbsp olive oil
1/2 large onion, finely chopped
3 garlic cloves, finely chopped
1 can chopped tomatoes
1 tbsp tomato puree
1 tsp sugar
1 tsp black pepper
1 tsp balsamic vinegar
1 tsp salt
2 tbsp chopped fresh parsley leaves
1-2 tbsp mascarpone cheese
Fusili, rigatoni or penne pasta, cooked according to packet instructions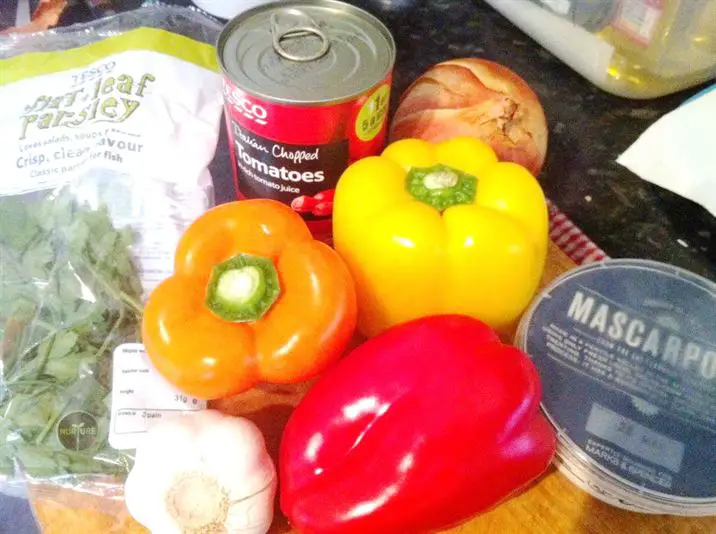 1. Preheat the grill to high. Place the sliced peppers on a baking sheet and grill until charred, approx. 5-7 mins. Transfer to a plastic freezer bag and tie. Once cool, remove the skins by simply peeling off the peppers. Slice to desired thickness. Put aside.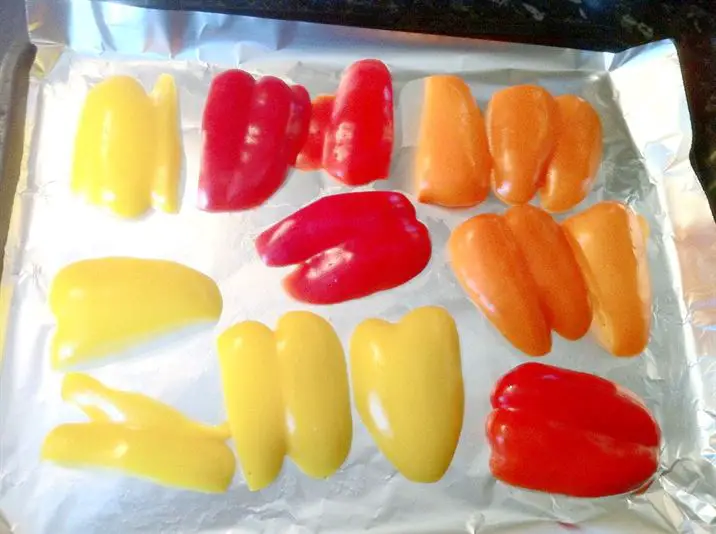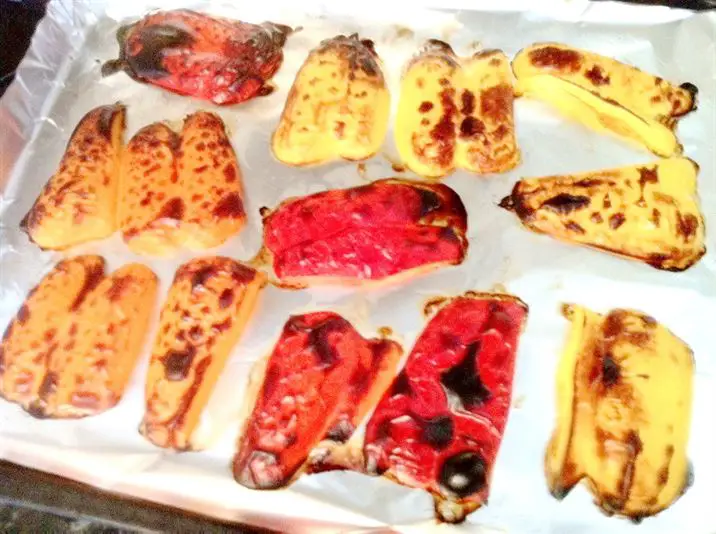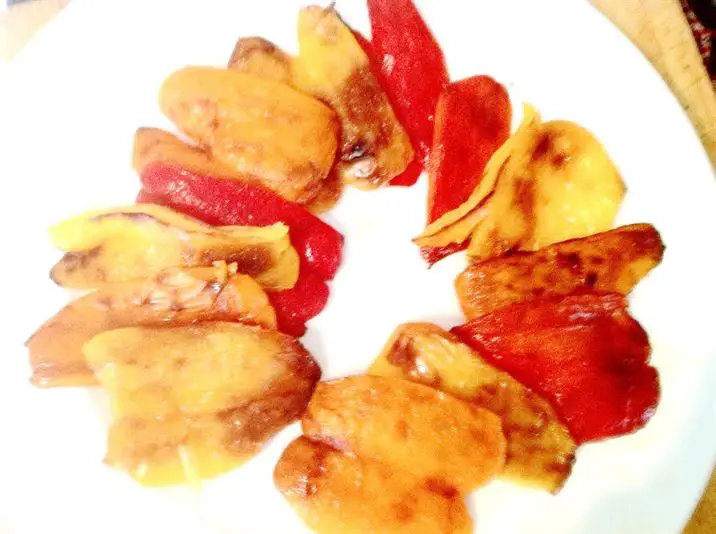 2. In a large saucepan, gently heat the olive oil then cook the onions and garlic until very soft. Add the tomatoes, tomato puree, sugar, black pepper, vinegar and salt. Cook for 25-30 mins. Add a little water if the sauce threatens to stick.
3. Add the parsley and stir through. Then add the peppers and stir through. Finally, add the mascarpone and stir through until velvety smooth.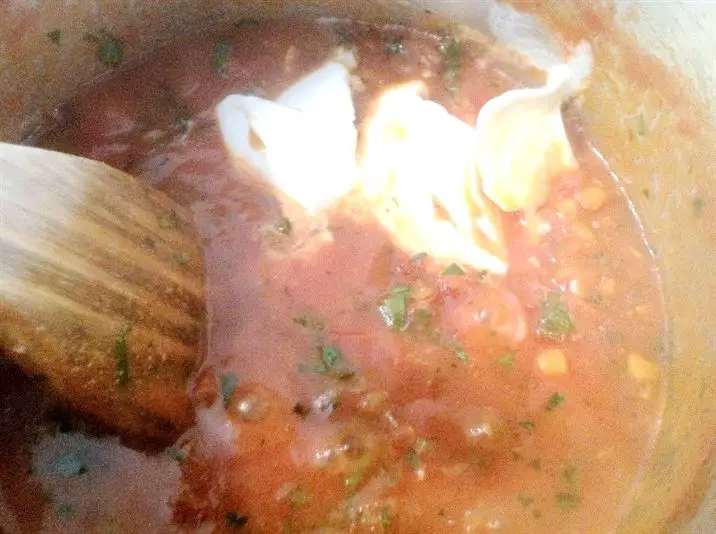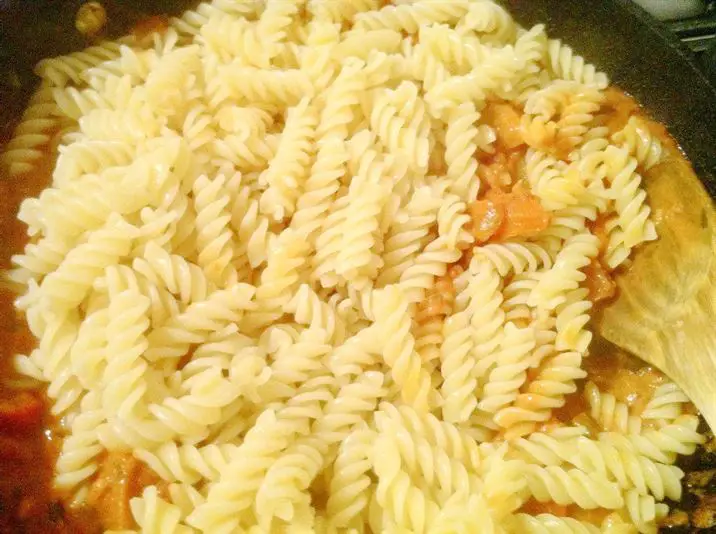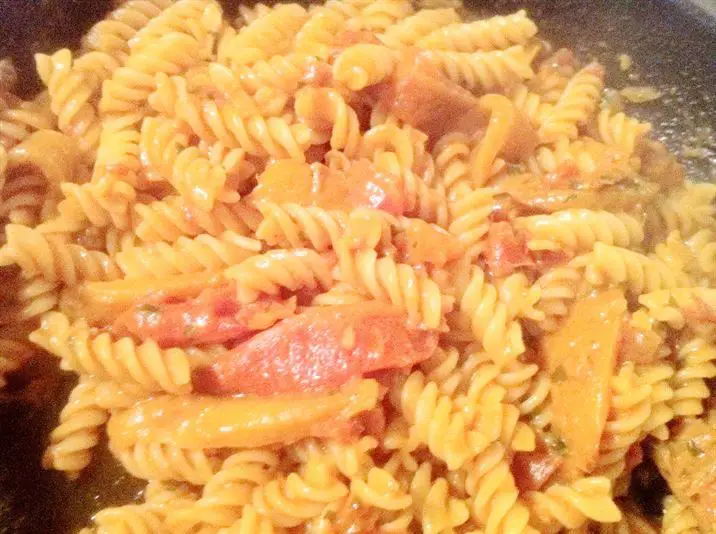 4. Serve with fusili, rigatoni or penne pasta and a grating of Parmesan cheese.