In Ellas Kitchen: The Cookbook the title of this delicious dish is Chick-Chick Chicken Pasta Bake. Ive used macaroni and Red Leicester cheese (instead of penne and Cheddar) and Ive also kept the carrot and squash quite chunky, because thats how my kids like em.
Serves 6
450g butternut squash, diced
1 carrot, diced
1 chicken breast, diced
100g mushrooms, finely sliced
80ml whole milk
100g dried macaroni or other pasta shapes
1 slice wholemeal bread
25g Cheddar or Red Leicester cheese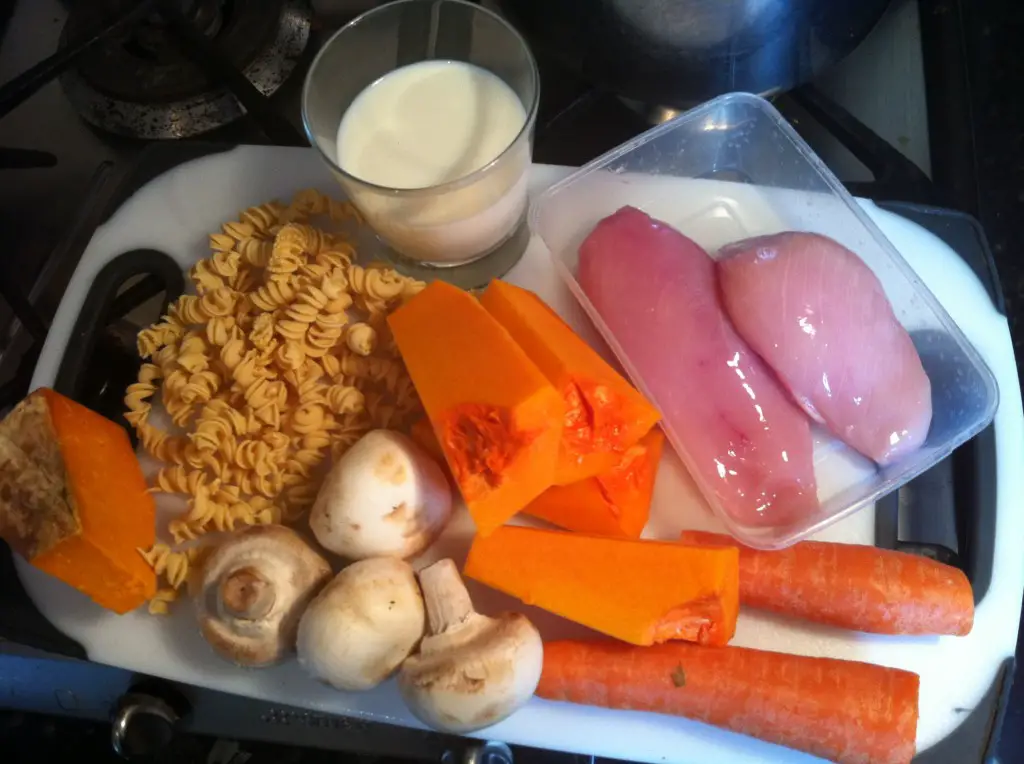 1. Preheat the oven to 200C/Gas 6. In a large pan of water, boil the squash and carrot until tender, approx. 10 mins. Blitz together with a hand blender, but leave it a bit chunky.
2. Heat the oil in a frying pan and add the chicken. Cook for 10 mins, turning occasionally, until cooked through. Add the mushrooms, then the squash and carrot puree, then the milk. Stir and cook for 4-5 mins. Remove the mixture from the heat.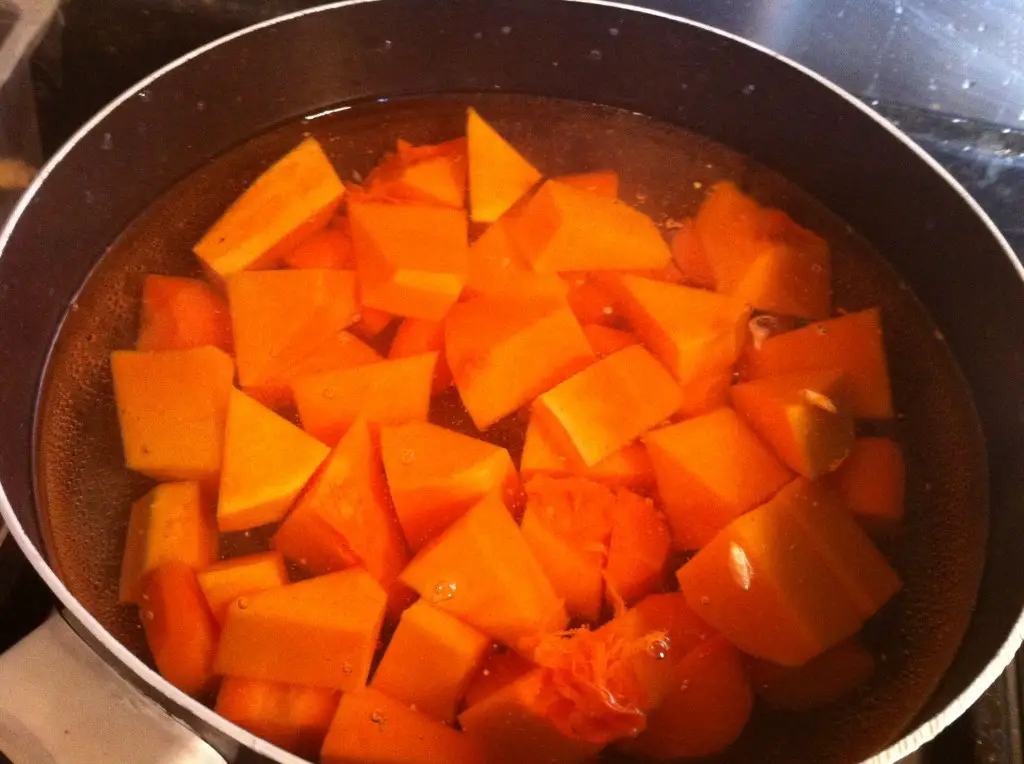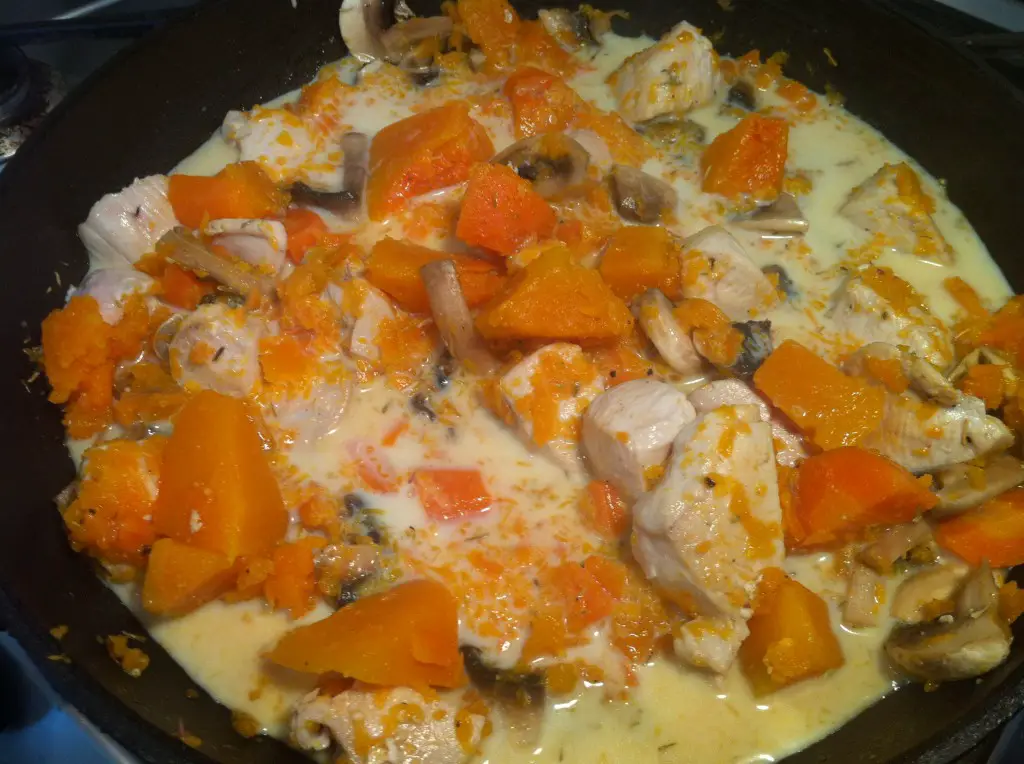 3. Meanwhile, cook the pasta according to the packet instructions, approx. 8-9 mins. Drain then add the pasta to the chicken mixture. Transfer everything to an ovenproof dish.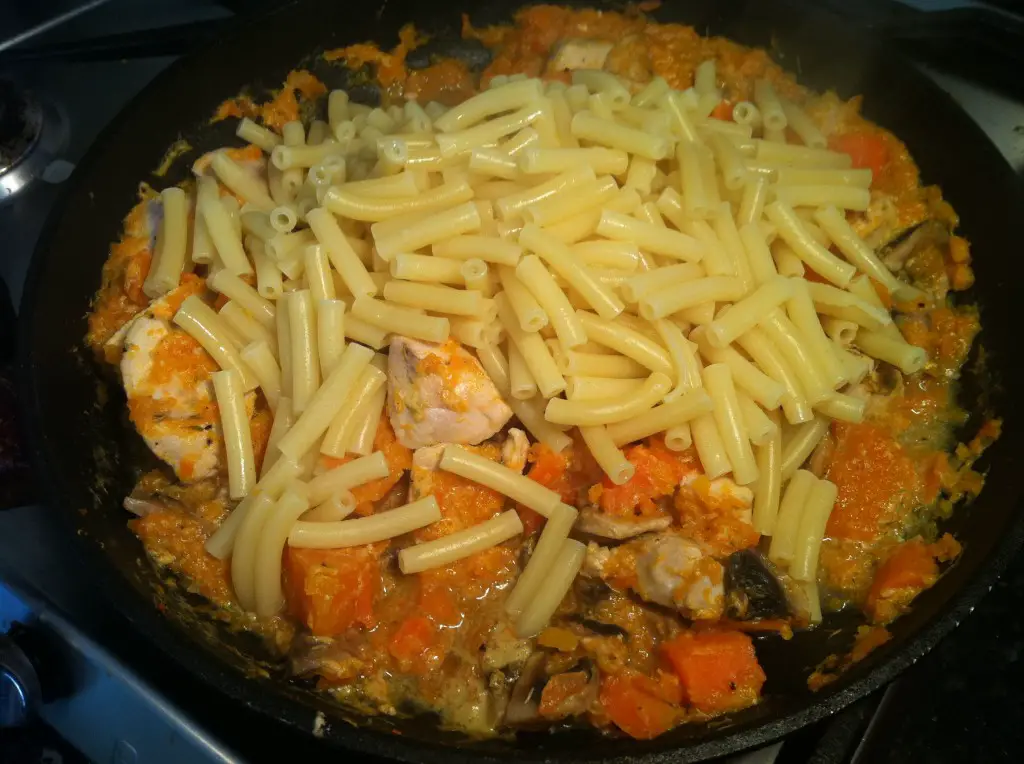 5. Using a food processor, blitz the bread and cheese into crumbs. Spoon over the pasta bake and cook in the oven for 20 mins, until the topping is golden and crispy.