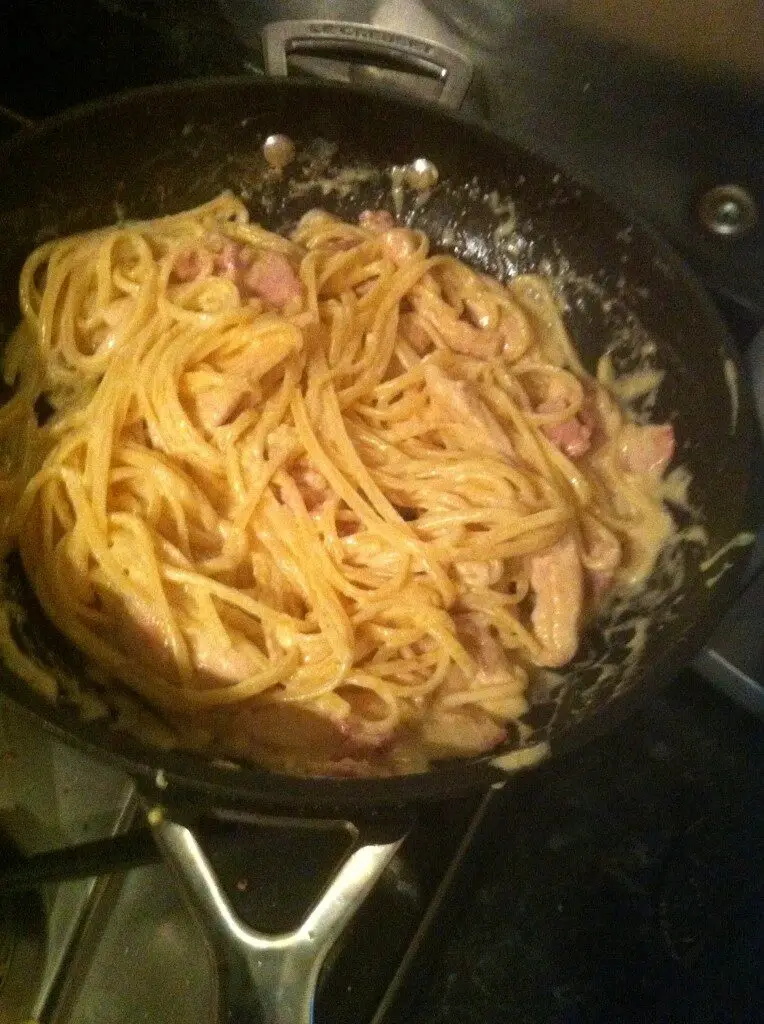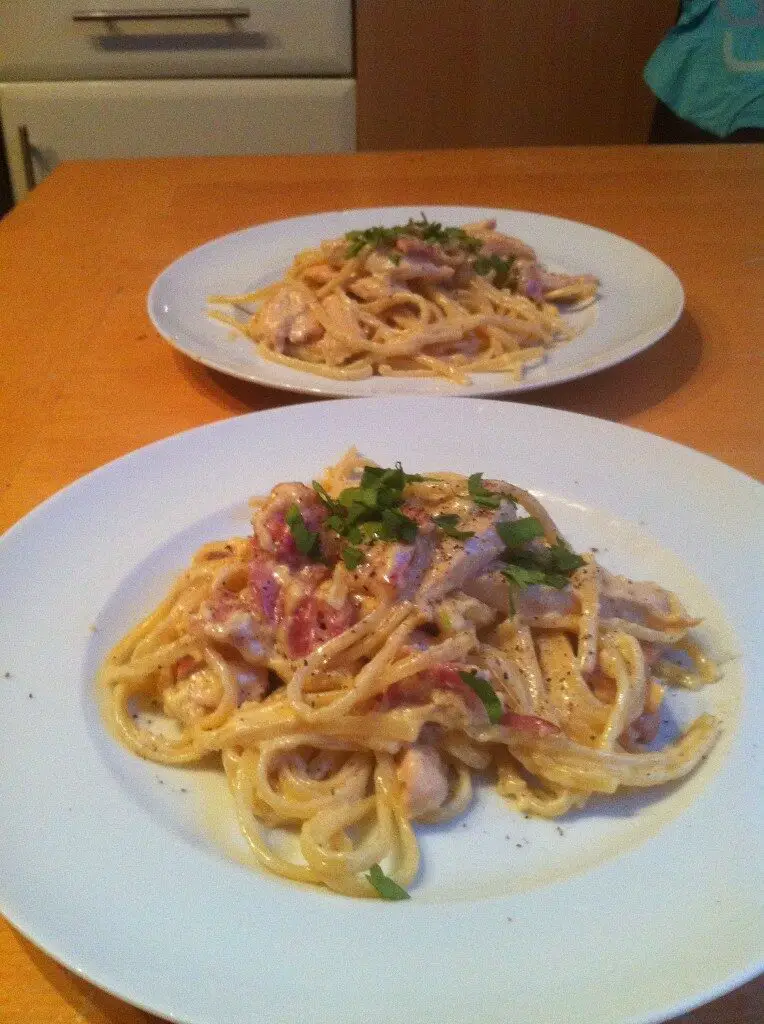 This dish was one of the first I learned to cook. There are many different recipes for carbonara and there are heated debates about whether you should add cream or not. I like cream, so Im using it. My recipe, my rules etc. But if you fancy something a little less rich, you can leave the cream out. Your waistline, your rules etc.
1 tbsp olive oil
4 rashers smoked streaky bacon, chopped
2 skinless chicken breasts, cut into strips
Dried spaghetti
2 free-range egg yolks, beaten
75ml double cream
75g Parmesan, grated, plus extra to serve
Freshly ground black pepper
1 tsp flat-leaf parsley leaves, chopped, to garnish
1. Heat the oil in a pan over a medium heat. Add the bacon and fry until crisp and golden-brown. Add the chicken to the same pan and fry for 4-5 minutes, or until completely cooked through. Add the cream and Parmesan.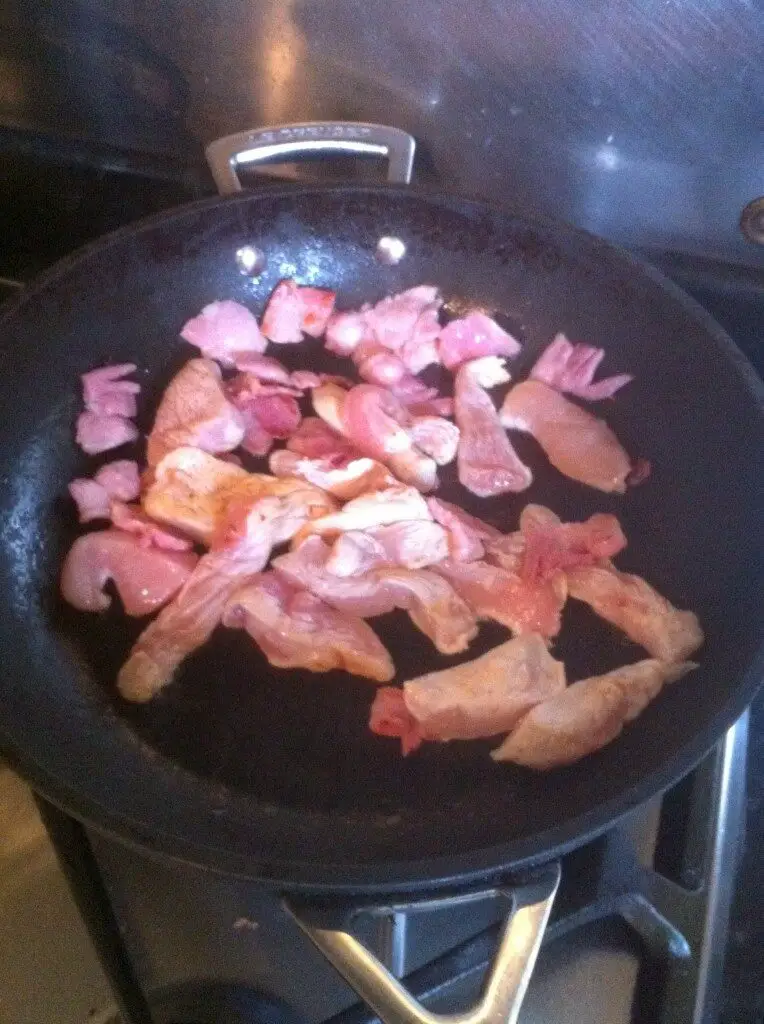 2. Bring a large pan of salted water to the boil and cook the spaghetti according to packet instructions, approx. 8-10 mins.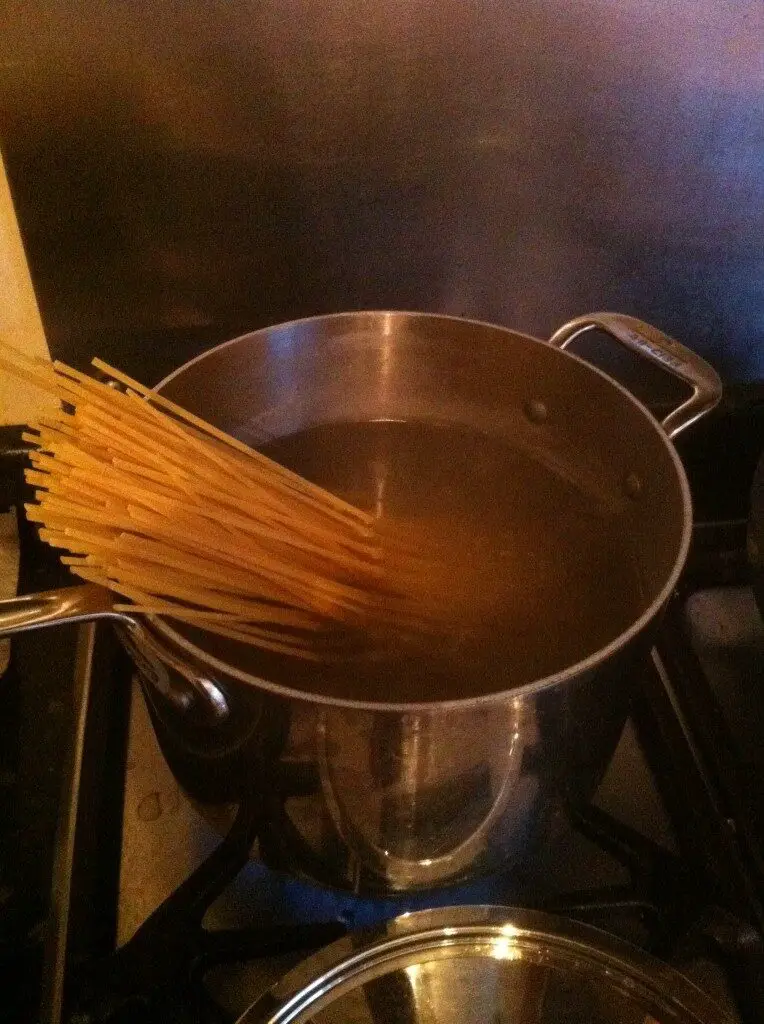 3. Place the beaten eggs into a large bowl. Drain the spaghetti, reserving a little of the cooking water. Add the spaghetti to the eggs and a little of the reserved cooking water and mix well.
4. Pour the spaghetti mixture into the frying pan with the cream, Parmesan, cooked chicken and cooked bacon and stir to combine.
5. To serve, divide the pasta and sauce between two bowls. Top with extra Parmesan, parsley and freshly ground black pepper, to taste.