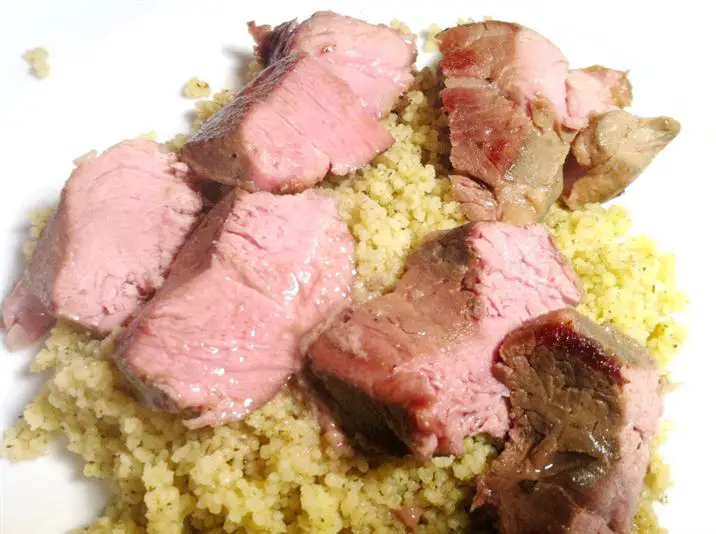 Cooking meat in a water bath is a fantastic way to make tough, cheaper cuts of meat incredibly tender. The long, slow cooking process at a very low temperature breaks down the connective tissue that holds the meat together (which is what makes it tough) but without losing any of the juices from the meat. This makes it perfect for red meat cuts such as rump, shoulder and belly.
OK, so a Sous Vide Water Bath isnt the cheapest thing to buy, but its a great investment because once youve got it you can save s by buying cheaper cuts instead of the more expensive, tender cuts.
And the cooking process itself couldnt be easier: simply vac-pack your meat in a vacuum pouch, then immerse in the water bath for the required time and temperature.
All I did with this recipe was taken two 225g lamb rump steaks, season them with a little salt and pepper, then cook them in the Sous Vide water bath at 65C for 24 hours. All you need to do then is snip open the bag and pan-fry the steaks in a little olive oil for 30 seconds each side to get a crust. I served these with minted cous cous.