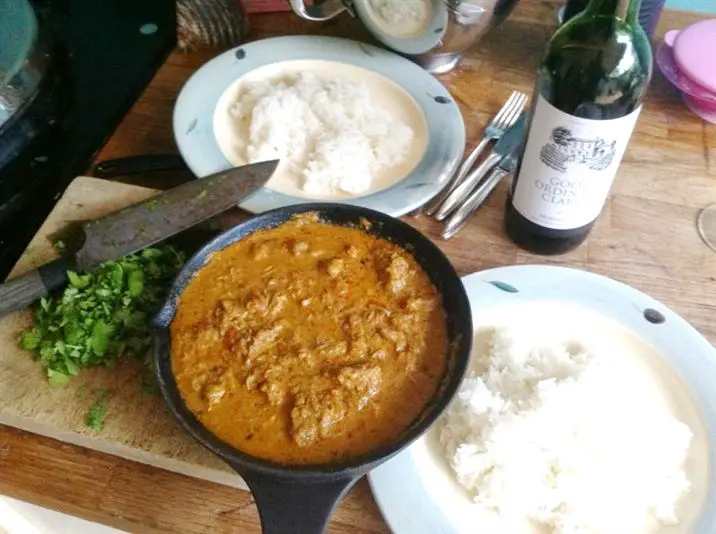 I made two batches of this incredibly rich and unctuous curry and gave one to my foodie dad pal (thats his photo, above much better than mine, below). His text message reaction does far more justice to it than I ever could:
OMG!! How on earth did you make that? It is awesome. Its like Heston curried ice cream with incredible depth of flavour and smooth creamy texture with ultra-tender chunks of lamb. I feel like Im back in Delhi.
Serves 4-6
For the lamb
500g boneless shoulder of lamb
300g Greek natural yoghurt
1 tsp cumin powder
1 tsp coriander power
1 tsp cinnamon powder
1 tsp turmeric
1/2 tsp chilli powder
1 tsp salt
Juice of 1 lemon
For the curry
3-4 tbsp vegetable oil or butter ghee
2 onions, peeled and chopped
4-5 garlic cloves, peeled and chopped
Thumb-sized piece of ginger, peeled and chopped
1 long green chilli, seeds removed, chopped
1 tsp chilli powder
2 tsp cumin powder
1 tsp coriander powder
1 tsp turmeric
1 tsp salt
1 x 400g can chopped tomatoes
2 tsp garam masala
2 tbsp dried fenugreek leaves
500ml water
150ml double cream
For the dhal
200g mung dal (skinned yellow split mung beans)
Fresh coriander, chopped to serve
1. Using a very sharp knife, chop the lamb into chunks, removing any clumps of fat, skin and sinew.
2. In a non-metallic bowl, mix all the rest of the ingredients (yogurt and spices) together to make a marinade, then add the the lamb and thoroughly combine to make sure the lamb is coated. Put in the fridge for 2 hours, though preferably overnight to get the full benefit of the tenderisation process.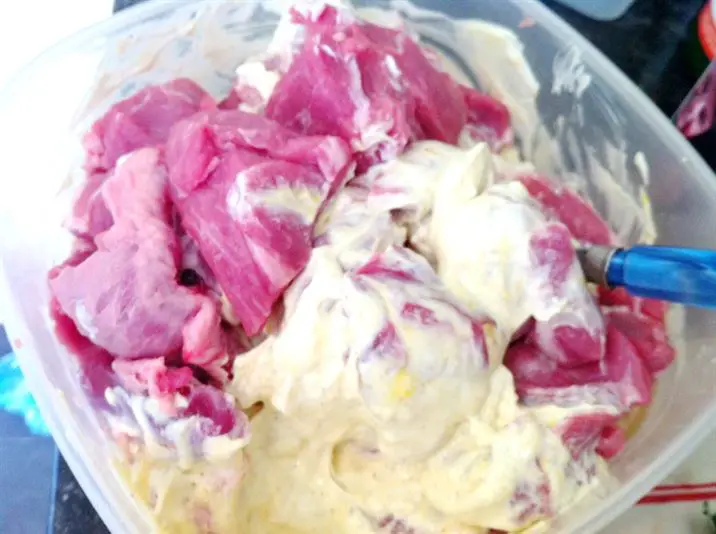 3. Make the curry by adding the oil or ghee to a large frying pan, then gently fry the onions, garlic, ginger and green chilli for 10-12 mins until very soft. Add a splash of water if it becomes to dry. Cool completely, then blitz with a hand blender to make a smooth puree.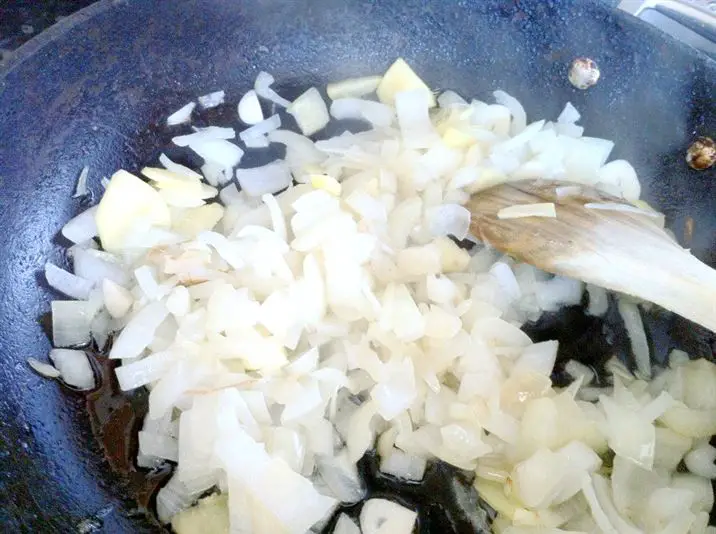 4. Wipe the frying pan clean, add a couple of tablespoons of oil, then fry the onion-garlic-ginger-chilli puree for 1-2 mins, before adding the powdered spices and salt. Cook for 1-2 mins.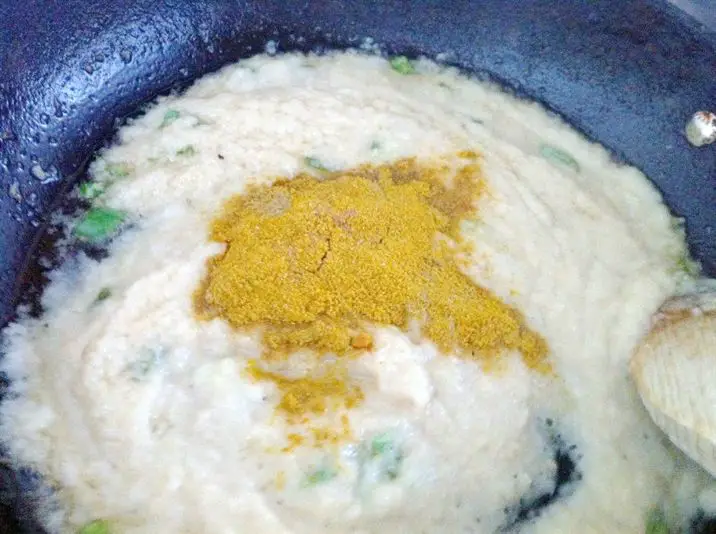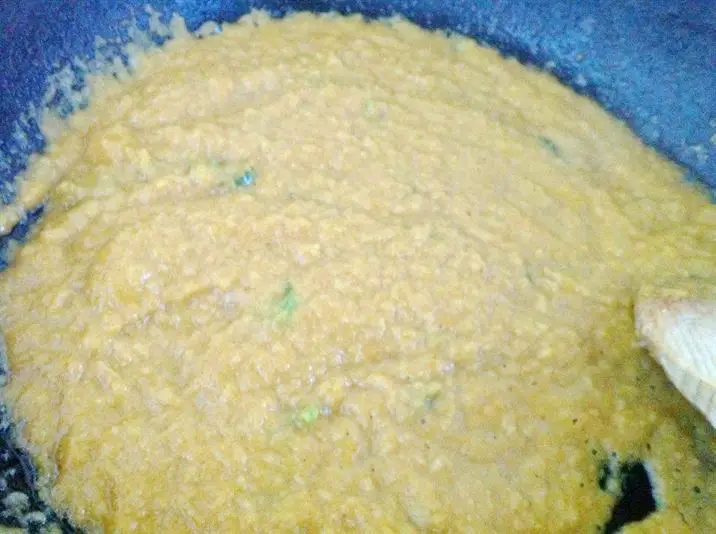 5. Add the marinated lamb and the yoghurt-spice marinade. Stir throughly and cook for 5-7 mins, until the lamb is sealed. Add the chopped tomatoes, then the water and stir through.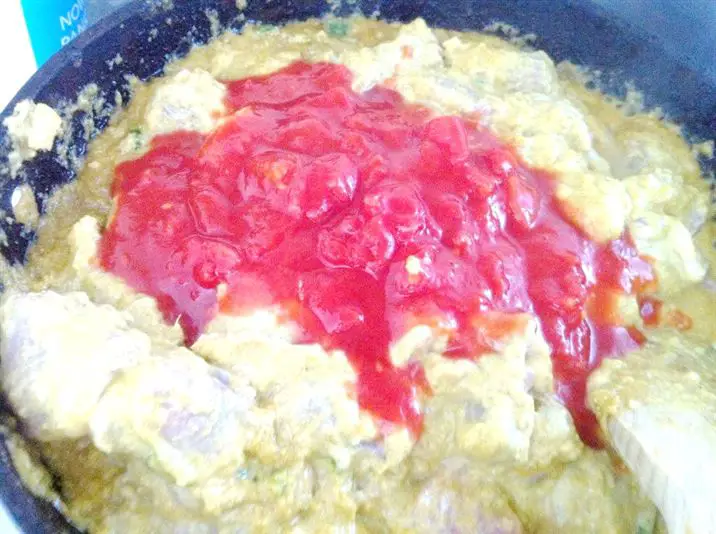 6. Transfer the lot to a slow cooker or casserole dish. If using a slow cooker, cook on LOW for 4-5 hours until the meat is very tender. If using a casserole, cook in the oven on 140C/Gas 2 for 2-3 hours, again, until the meat is tender.
7. Wash the dhal until the water runs clear, then drain and put in a large pan and cover with 2 litres of cold water. Bring to the boil and skim off any scum that rises to the surface. Turn down the heat, cover, leaving the lid slightly ajar, and simmer very gently for about 1½ hours, stirring occasionally, until the dhal has broken down completely and become creamy.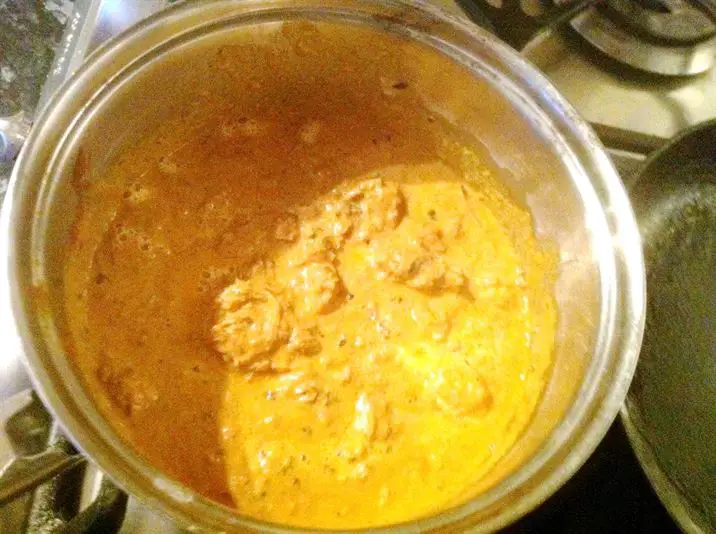 8. Transfer the lamb to a large saucepan on the hob. Add the double cream, garam masala, fenugreek leaves and creamy dhal. Cook on a medium heat to reduce the curry sauce to desired consistency, or add water if you prefer a saucier curry. Finish with a handful of fresh chopped coriander.
9. Serve with pilau rice and plain naan bread or tortilla wraps.