A couple of weeks ago, me and my Dads Dining Club companions went to Gordon Ramsays Bread Street Kitchen in the City where I had one of the best dishes Id ever tasted: braised lamb neck with gremolata.
It was so soft and unctuous, with the powerful richness of the lamb balanced beautifully by the herby-garlic-zestiness of the gremolata.
I had to re-create it at home. And I have. As this post proves.
Lamb neck is a cheapish cut, and quite tough unless cooked correctly. But thats what slow-cookers were invented for, right?
The results were worthy of the sweary Scotsman himself.
Serves 2
2 x lamb neck fillets
1 tbsp vegetable oil
1 lamb stock cube, dissolved in 500ml boiling water
1 glass white wine
2 small dried chillis
3 sprigs rosemary
2 garlic cloves, peeled and crushed
Salt and black pepper to season
For the gremolata
Zest of l lemon, grated or finely chopped
Juice of same lemon
2 tbsp flat-leaf parsley leaves, finely chopped
2 garlic cloves, peeled and finely chopped
Couple of glugs of extra-virgin olive oil
1. Heat the vegetable oil in a large frying pan and brown the lamb all over.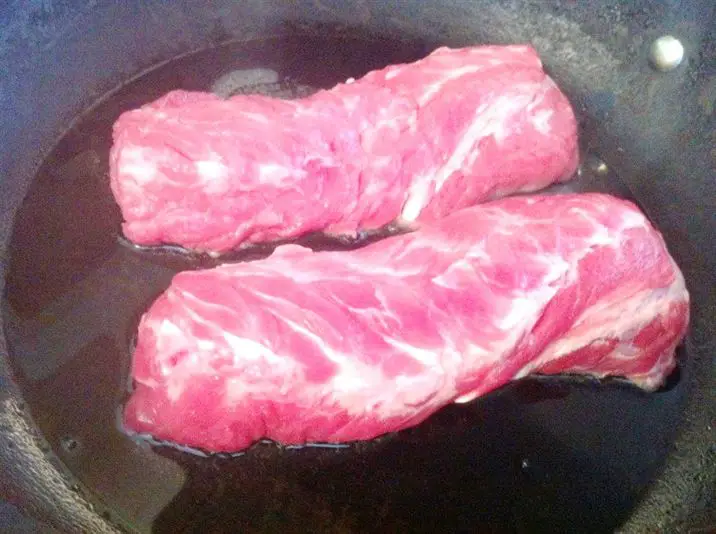 2. Transfer to a slow-cooker with the rest of the ingredients and cook on LOW for 4-6 hours until the lamb is meltingly tender.
3. Meanwhile, make the gremolata by mixing all the ingredients together in a small bowl.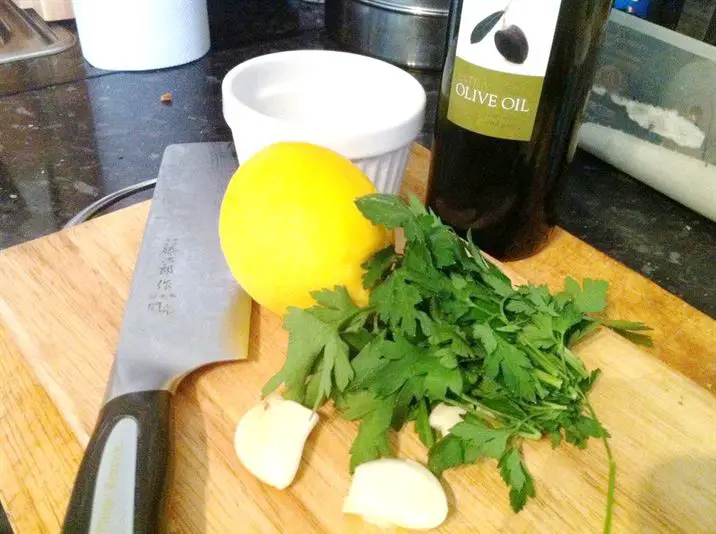 4. You can make all of the above in advance and refrigerate until needed.
5. When its nearly time to serve, preheat the oven to 180C/Gas 4. Transfer the lamb to a tin foil parcel along with a sprig of rosemary. Put in the oven to warm up.
6. Meanwhile, strain the stock and transfer to a small saucepan. Boil to reduce to about 200ml for a few minutes.
7. Plate up the lamb and dress it with the gremolata. Serve with creamy mashed potatoes, brocolli and drizzled with the reduced stock.