Ever tried milk-fed lamb? Its the meat from an unweaned lamb, typically 4-6 weeks old and weighing 5.5 to 8 kg, and is almost unavailable in the UK because it is considered uneconomic. 
Ive sourced a couple of legs from Fine Food Specialist and was immediately struck by how small they are (well, they would be wouldnt they?). More like shanks than legs. But the flavour was impressive: very delicate, not strong lamby at all and was a good vehicle for a marinade (see below). The texture was dense with a decent bite after roasting for 20 mins.
As this baby (literally) is from the Pyrenees, I decided to serve it with Spanish chorizo roast potatoes.
Serves 2
1 leg Pyrenees milk-fed lamb, French-trimmed i.e. use a sharp knife to expose the bone
For the marinade
2 tbsp olive oil
Zest and juice of 1 lemon
3-4 garlic cloves, crushed and chopped
1-2 tsp Gentlemans Relish (an anchovy-based paste)
1-2 tbsp freshly chopped rosemary leaves
For the potatoes
2 large King Edward or Maris Piper potatoes, peeled, chopped into cubes and parboiled for 7-8 mins in large pan of water
2 uncooked chorizo sausages
1 lemon, de-pipped and cut into eighths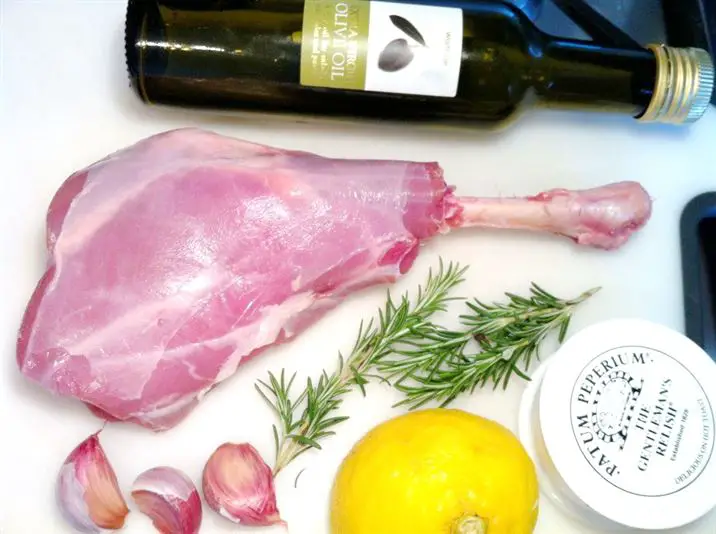 1. Mix the marinade in a bowl. Trim the lamb and smother it all over with the marinade. Wrap in clingfilm and leave to marinate in the fridge, ideally overnight.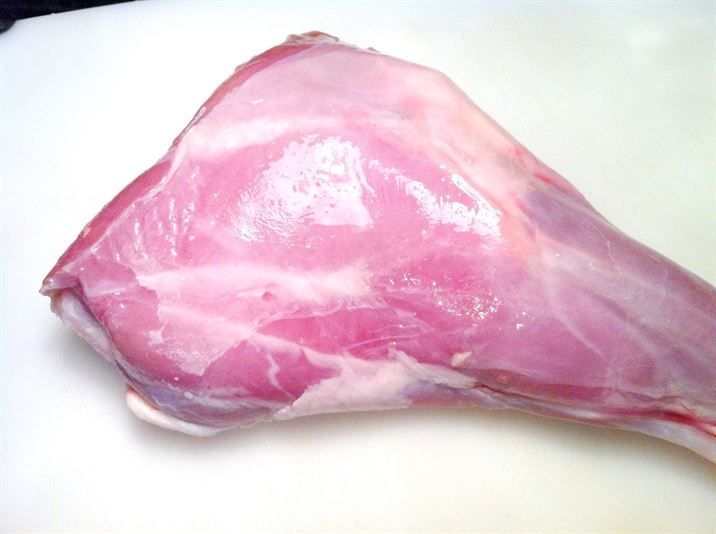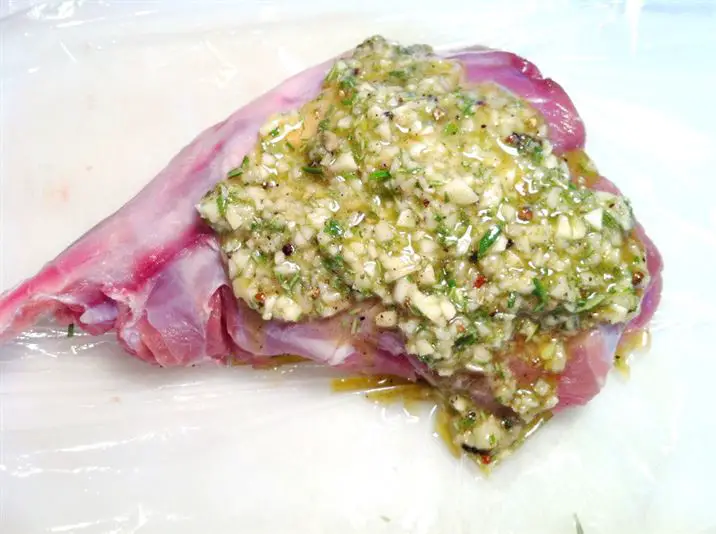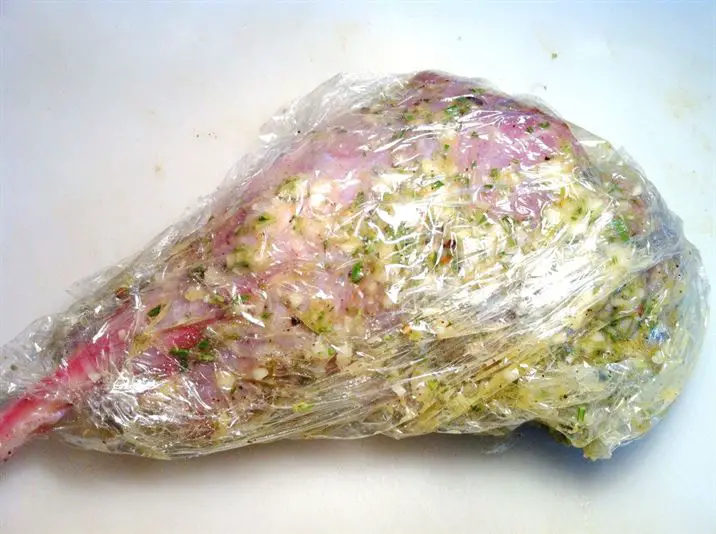 2. Preheat the oven to 180C/Gas 4. Unwrap the lamb from the clingfilm. Place in a roasting tin and cook in the oven for 20 mins, until tender. This should give you nice medium-rare pink lamb. Cook for longer if you dont want any pink.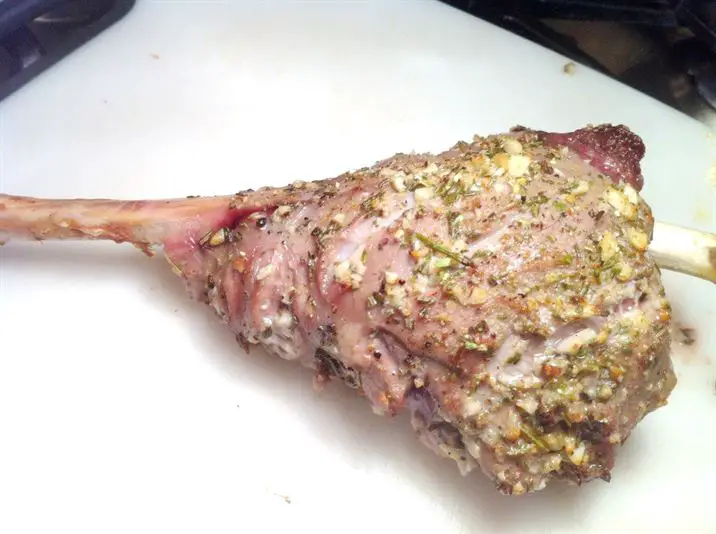 3. Meanwhile, make the chorizo roast potatoes. After par-boiling, throw the potatoes, chunks of chorizo sausage and lemon into a baking dish, drizzle with olive oil and cook in the preheated oven (180C/Gas 4) for approx. 30 mins until the potatoes are golden and the chorizo is cooked.
4. Carve the lamb into chunks and serve with the chorizo roasties with purple-sprouting broccoli.