This is a beautiful light and tasty dish with a great marriage of textures: moist, juiciness from the lamb; crunchiness from the coating; crispness from the salad; creaminess from the feta.
I used a rack of lamb, which I then trimmed down into a whole loin, then sliced into medallions before flattening into 5cm diameter, 1 cm thick, rounds with a meat hammer.
Serves 1-2, depending on appetite
1 rack or loin of lamb
1 tbsp plain flour
1 egg, beaten
100g breadcrumbs
50g Parmesan, finely grated
1 tsp chilli powder (optional)
1 tsp black pepper (optional)
100ml olive or rapeseed oil, for frying
For the salad
Couple of handfuls rocket leaves
Handful Santini or cherry tomatoes, halved
100g feta cheese, cubed
Half cucumber, roughly chopped
1 lemon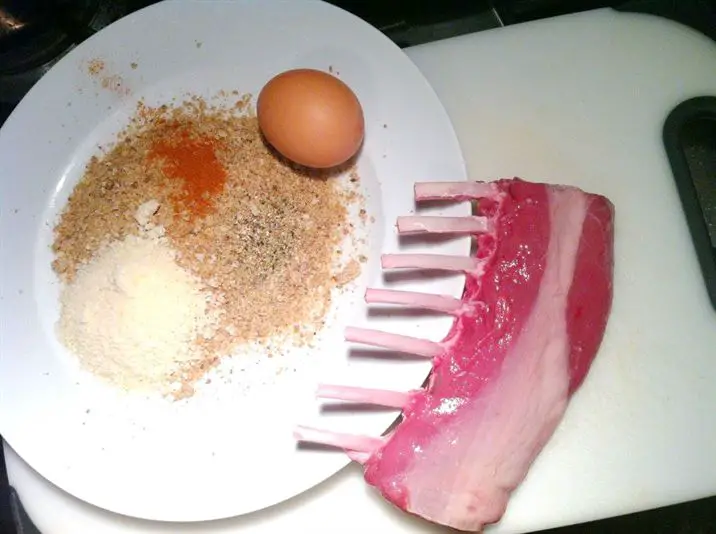 1. Dust the medallions in the flour, then dip into the beaten egg.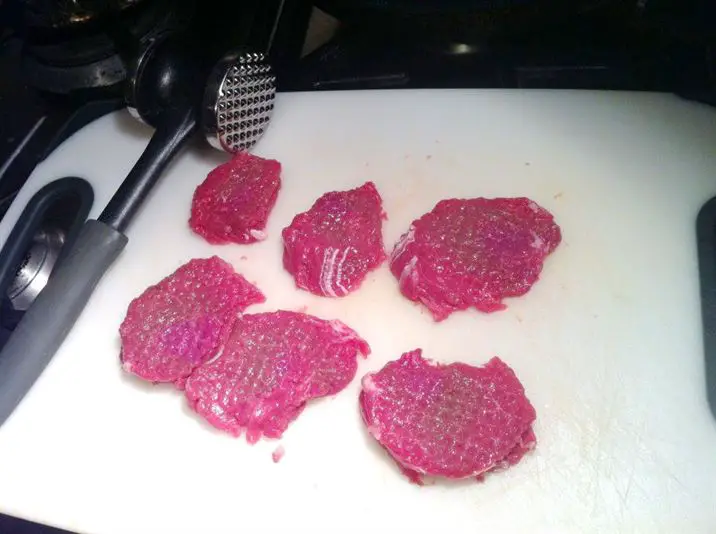 2. Mix the breadcrumbs with the Parmesan, chilli powder and black pepper.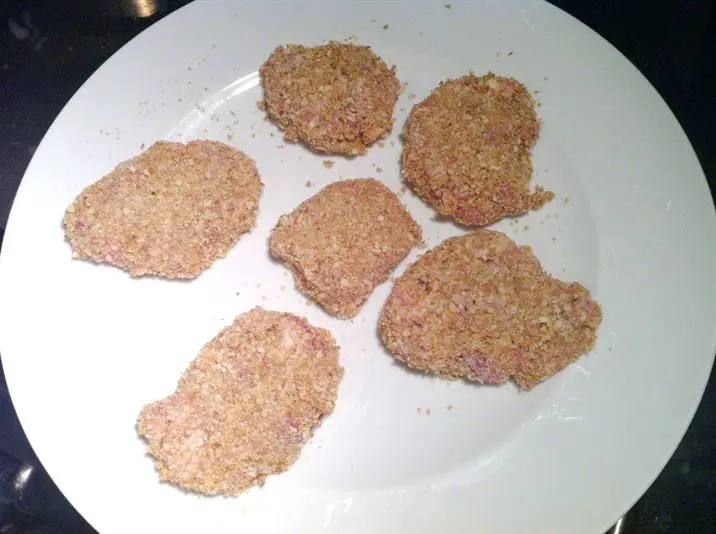 3. Coat the egg-coated lamb medallions with the breadcrumbs and pat the crumbs into the meat.
4. Heat the oil in a large frying pan and gently cook the medallions until crisp and golden, approx. 2 mins each side.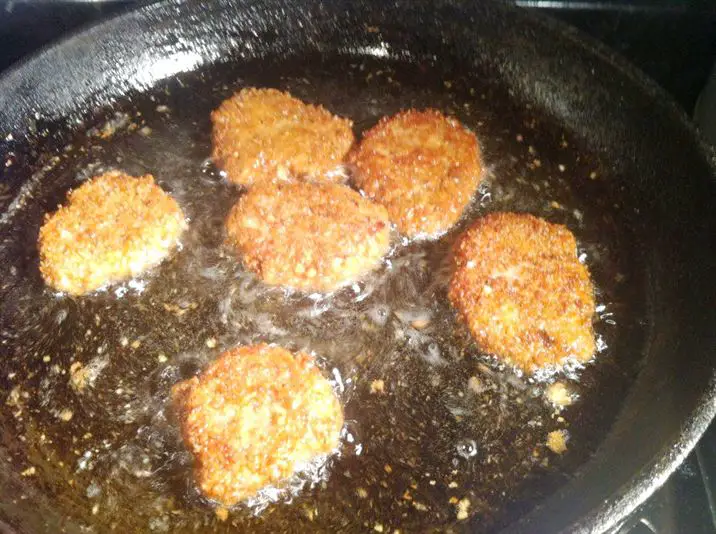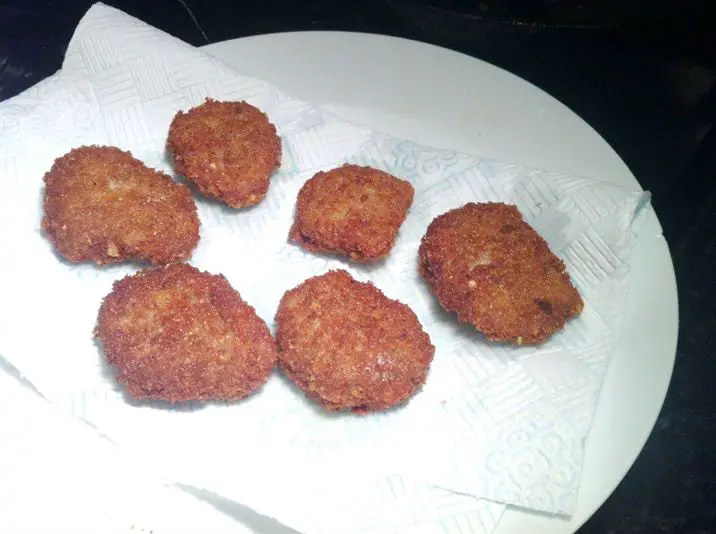 5. Serve with the salad and a squeeze of lemon juice.