This lamb shank vindaloo recipe is adapted from Simon Caves magnificent Manly Food cookbook. If your fellas a foodie, then I urge you to have a look at it. Could be just what youre looking for as a Fathers Day gift.
Simon describes this as an extremely hot curry so Ive toned it down a little from his recipe by leaving out the Kasmiri dried chillies , sieving the sauce and adding some coconut milk to finish.
However, Ive reproduced Simons version from his book here so you can give it a whirl, if you fancy.
Serves 4
Marinade:
1 cinnamon stick
4 cardamom pods
5 cloves
1 tsp mustard seeds
1 coriander seeds
1 tsp fennel seeds
1 tsp cumin seeds
1 tsp black peppercorns
4 tsp Indian hot chilli powder
6 dried Kashmiri chillies
6 garlic cloves
2 cm fresh root ginger
Half tsp sugar
50 ml white wine vinegar
50 ml white wine (optional: can also be replaced with coconut milk)
Vindaloo:
4 lamb shanks
2 star anise
50 ml vegetable oil
1 large onion, finely chopped
Salt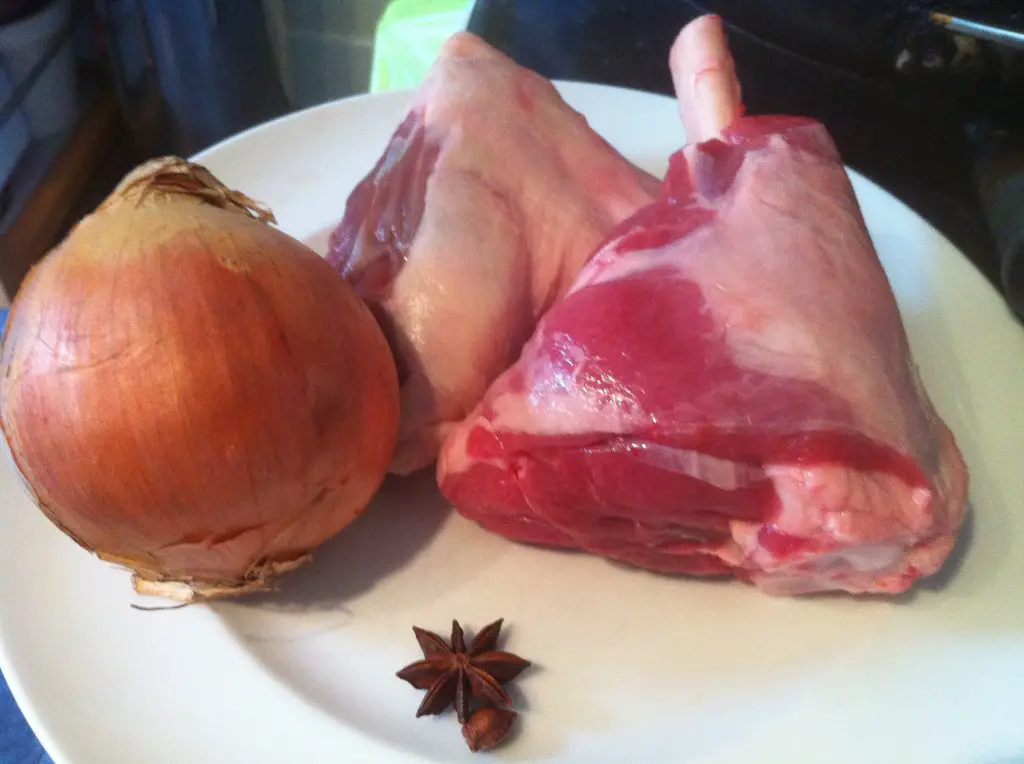 1. Combine spices, garlic, ginger and sugar with vinegar and wine and let the ingredients soak for 30 mins before pureeing them in a blender to a fine paste.
2. Put the lamb shanks, star anise and marinade in a large bowl and leave to marinate for at least 4 hours in the fridge.
3. After marinating, heat the oil in a large casserole. Add the onion and fry until soft. Add the lamb along with the marinade paste and let the spices soften and the vinegar evaporate over a high heat for 5 mins.
4. Cover with a lid, reduce the heat and season with salt. Add a little water if necessary to just cover the meat, and let it simmer for about 90 minutes, or until tender. (I actually put my lamb in a slow cooker and cooked it on LOW for 6 hours, until very tender).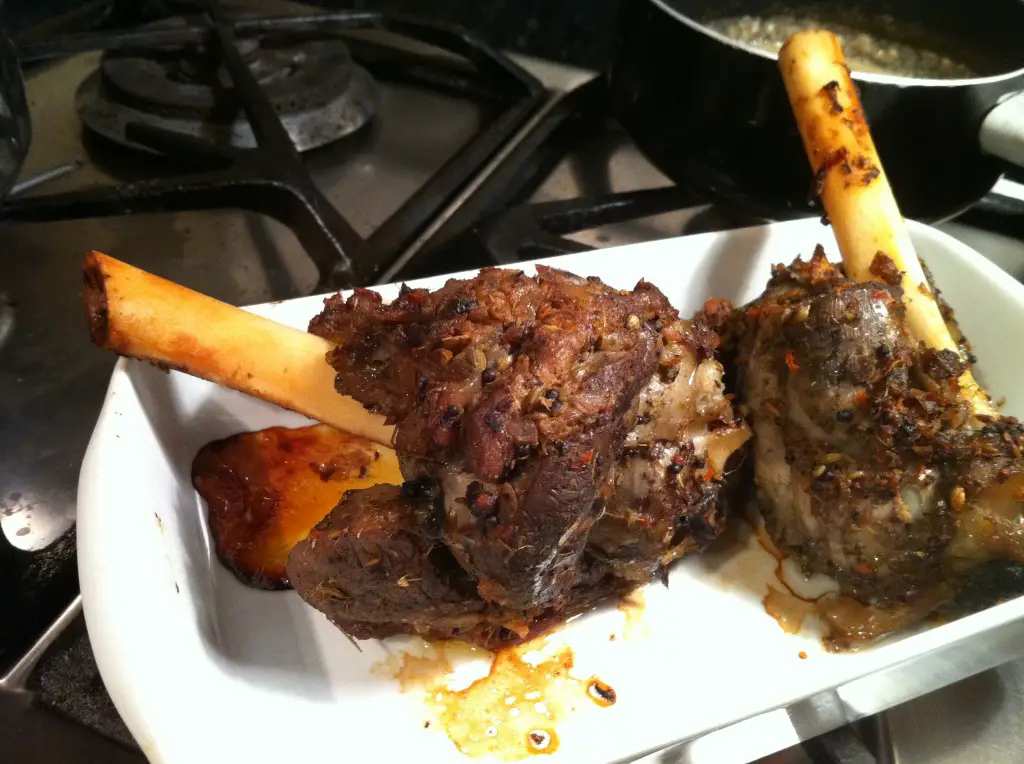 5. Serve with basmati rice or with creamy chick pea dhal. I sieved the cooked marinade and then added coconut milk, then brought it to the boil on the hob and reduced it by half to make a spicy sauce.