This is simply a stunning way to cook Indian lamb. The resulting meat ends up soft and melting and infused with garlic, ginger and spices. The pistachio cream tempers the heat. And the coriander chutney adds a zing of citrussy freshness. And another thing that is so marvellous about this recipe is that you can reserve the cooking stock to make one of the best curries Ive ever tasted but more of that on another post.
Serves 2-4
For the lamb
3 lamb neck fillets (they shrink quite a lot during cooking)
4 tbsp Greek natural yoghurt
Zest and juice of 1 lemon
3 garlic cloves, finely chopped
1 onion, finely chopped
Thumb-sized piece of ginger, peeled and finely chopped
1 tsp cayenne pepper
1 tsp cumin
1 tsp turmeric
1 tsp salt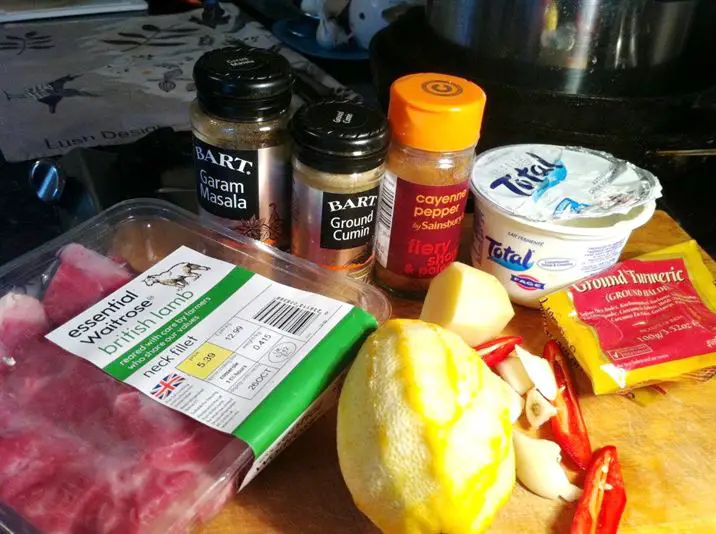 For the pistachio cream
1 tbsp ghee
50g pistachio nuts, shelled
Seeds from 5 cardamom pods
100ml double cream
A few strands of saffron (optional)
A little salt
1 tsp garam masala
For the coriander chutney
Bunch of coriander, including stalks
1 large red chilli, deseeded
Zest and juice of 1 lemon
Half red onion
1-2 tbsp peanuts, hazelnuts or almonds
A little salt
For the spiced chick peas
50g butter
Half onion, finely chopped
1 garlic clove, finely chopped
Zest and juice of 1 lime
Can of chick peas, drained
Handful of coriander, finely chopped
Salt, to taste
1. For the lamb, mix all the ingredients for the marinade together and thoroughly coat the lamb. Transfer to a slow cooker, add a little water, and cook on LOW for 4-5 hours until the lamb is meltingly tender. Remove the lamb from the stock and transfer to a foil-lined roasting tin. Cook, uncovered, in a hot oven for 15 mins to char a little.
2. For the pistachio cream, shell the nuts and mix with the cardomom seeds. Finely grind to a paste in a pestle and mortar or a food processor. Heat the ghee in a small pan and cook the nut paste for a few minutes before adding the cream. Continue to cook until the sauce becomes thick, rich and creamy. Add the saffron, garam masala and salt and cook for a further minute or so.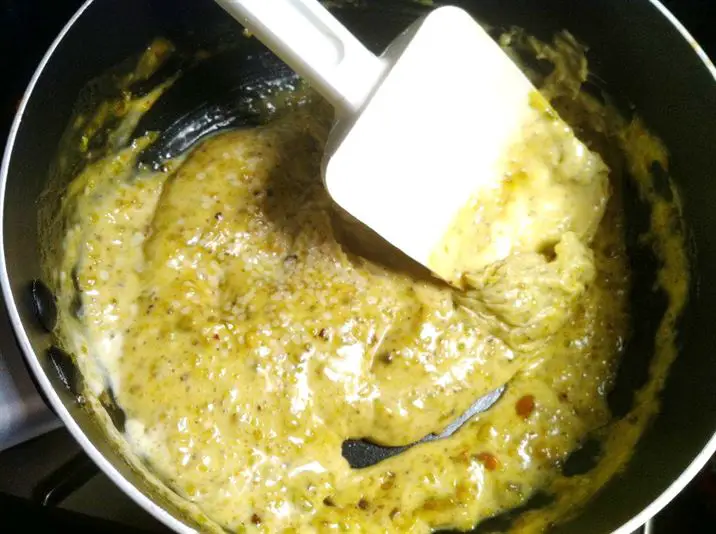 3. For the chutney, put all the ingredients into a food processor and pulse a few times until everything is combined together.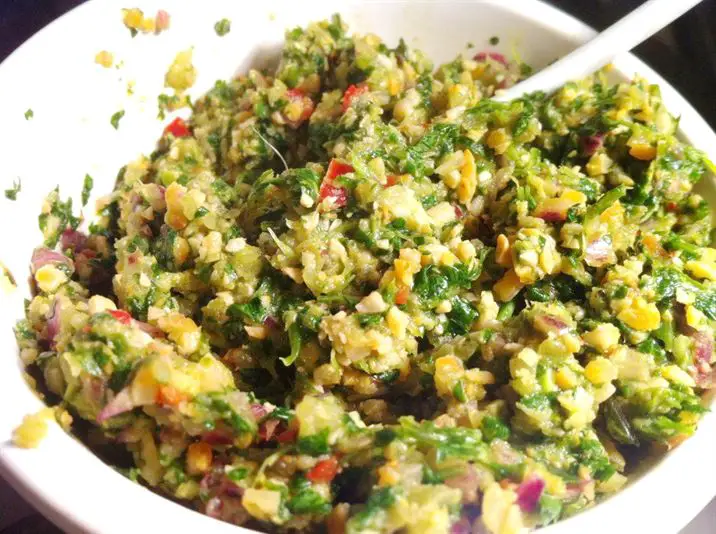 4. For the chick peas, melt the butter and gently cook the onions and garlic until soft, approx. 5 mins. Add the chick peeas and cook for 2 mins. Roughly mash with a potato masher. Add the coriander and salt and mix through.
5. Remove the lamb from the oven and chop into thick tikkas.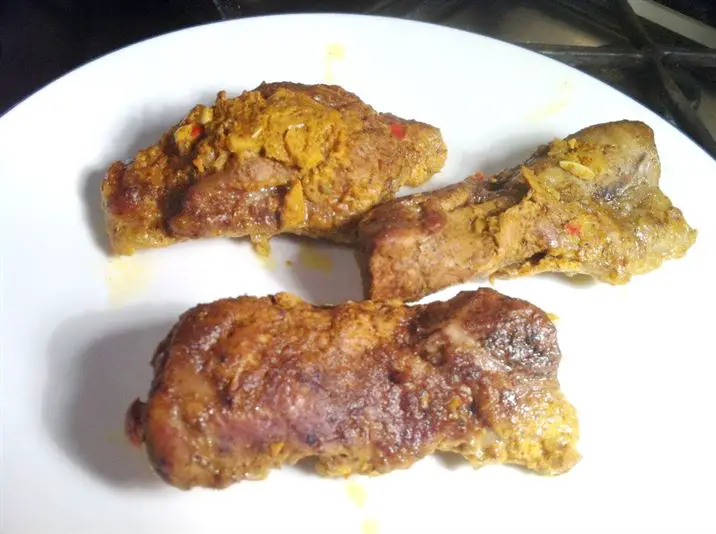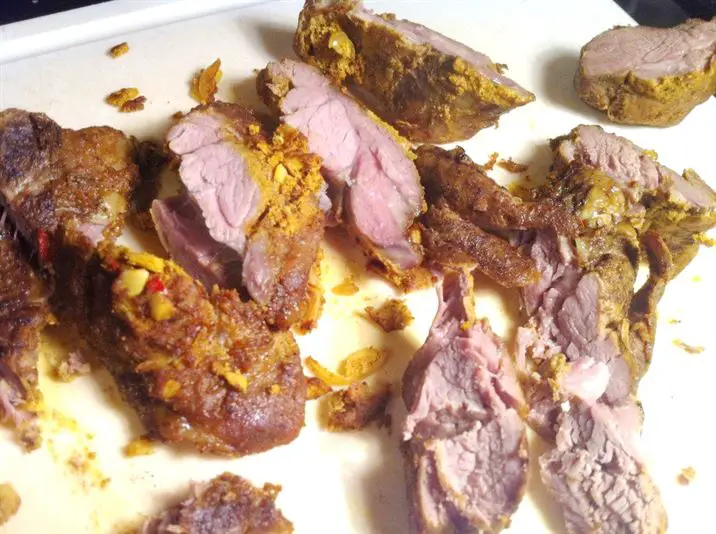 6. Serve on warm tortilla wraps with a dollop of the cream and a spoonful of chutney.