My food shopping bills have gone through the roof lately, as Im sure yours have, too. So Im on a mission to save a few quid by making meals stretch further.
To this end, a friend lent me Jamie Olivers new and quite magnificent book Money Saving Meals (well, it was cheaper than shelling out 22 to buy it myself)
The principle of the book is simple: reduce food waste by getting creative with leftovers. Now, Im already on board with that philosophy and regularly use or freeze leftover meat from the Sunday roast. But I do need inspiration to make it more exciting which is where Jamies book comes in.
In each chapter he has a primary ingredient which he calls the mothership from which he makes a family meal. Then he advises on how to cook up stunnign dishes with whatevers leftover. Even if you rarely have anything leftover from your family lunches, I think its worthwhile investing in an extra large cut or joint of meat so that you DO end up with leftovers.
In fact, for a couple of recipes I tried this week, I bought a half shoulder of pork for the sole intention of making both. But more of those another time.
The mothership star of todays recipe is leg of lamb. I roasted it in the traditional way (with garlic, rosemary, lemon) last Sunday and was left with 250g of juicy meat with which to make this fantastic flavourful Lamb Biryani. (This is not an exact duplicate of Jamies recipe as I was working from memory but it was delicious nonetheless).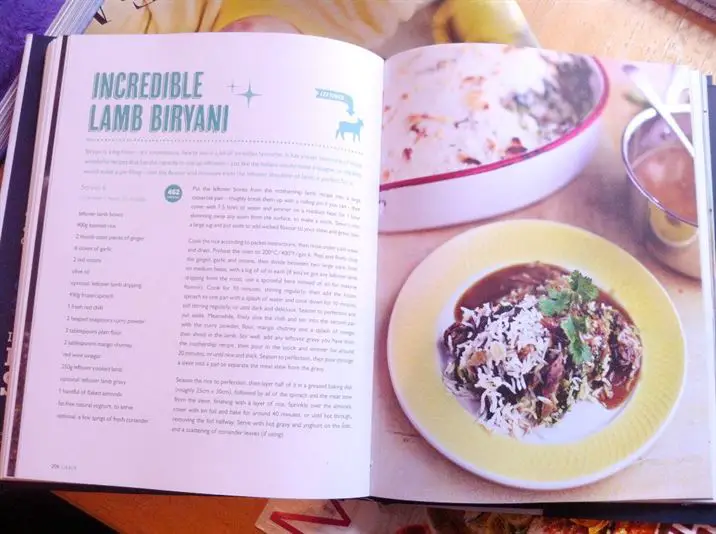 Serves 4 (or 2, with enough leftover for next days lunch)
400g cooked basmati rice
Olive oil
1 onion, finely chopped
2 x thumb-sized pieces of fresh ginger, peeled
6 garlic cloves, finely chopped
1 red chilli, deseeded and choppped
2 tbsp curry powder (I used mild, but use whichever strength suits your tastebuds)
1 tbsp plain flour
500ml lamb stock
2 tbsp mango chutney
Splash of red wine vinegar (I didnt have any, so used a splash of red wine instead)
250g leftover lamb meat, chopped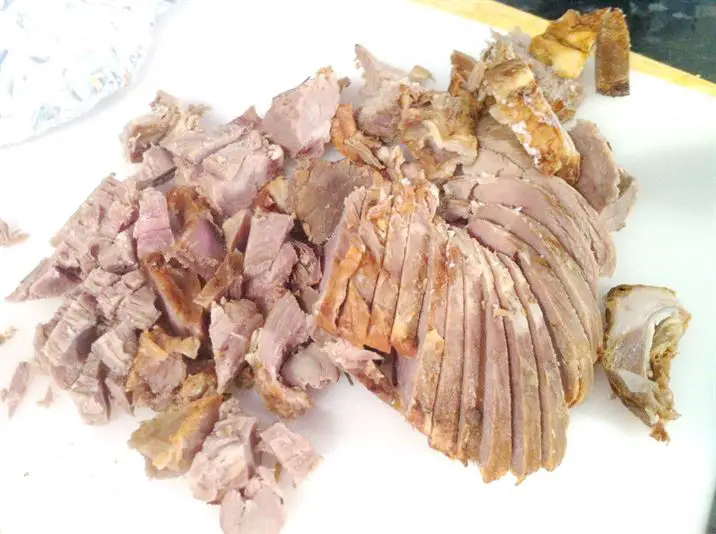 1. Add the olive oil to a large frying pan and gently cook the garlic, ginger, onions and chilli until soft, approx 8-10 mins.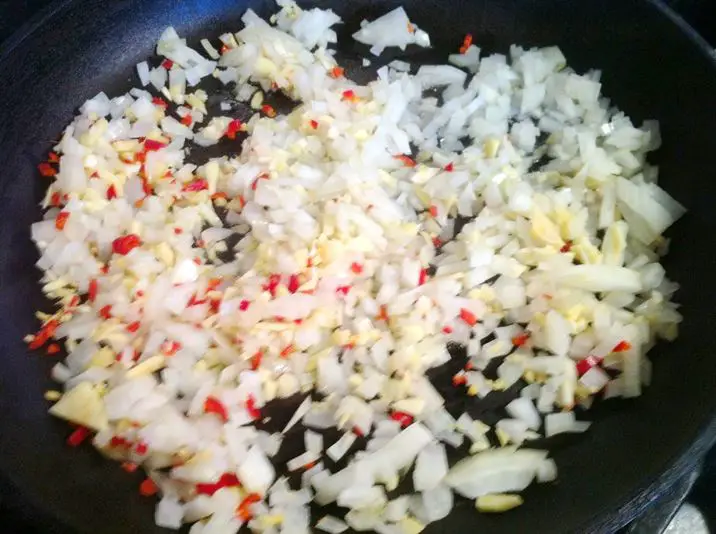 2. Add the curry powder and stir through for 1 min. Add the flour and stir through, then cook for 2 mins to cook out the rawness.
3. Increase the heat and gradually add the lamb stock. Bring to the boil and cook for 20 mins, until the sauce has reduced slightly.
4. Stir in the mango chutney, the vinegar, then the lamb. Stir to combine.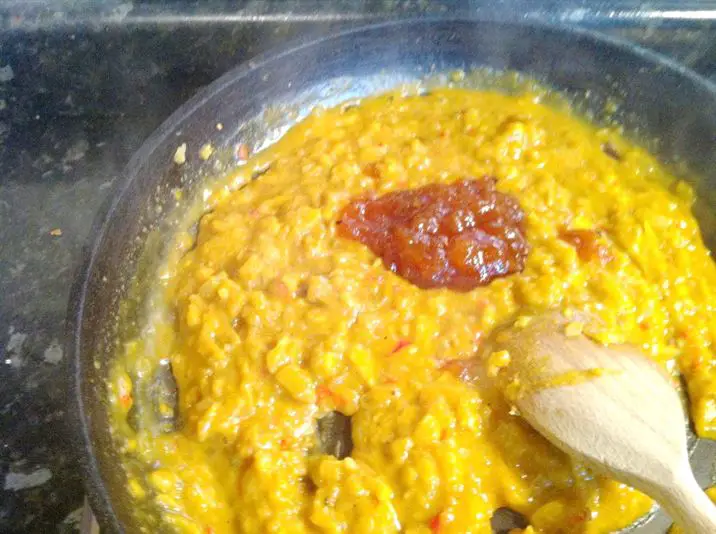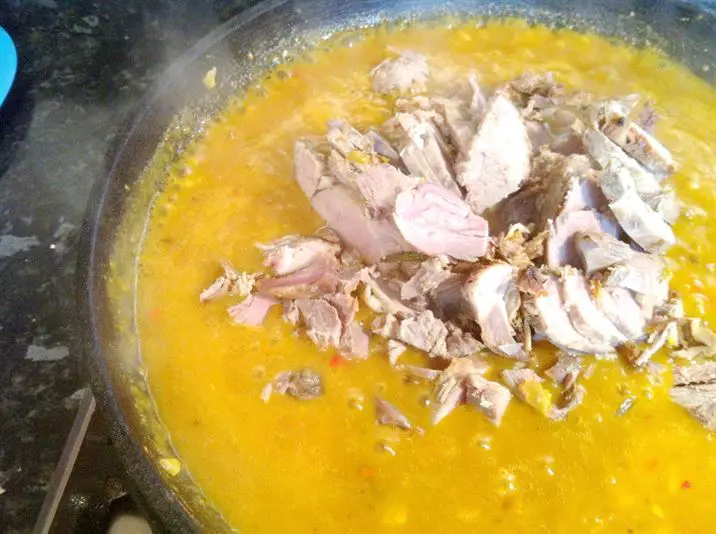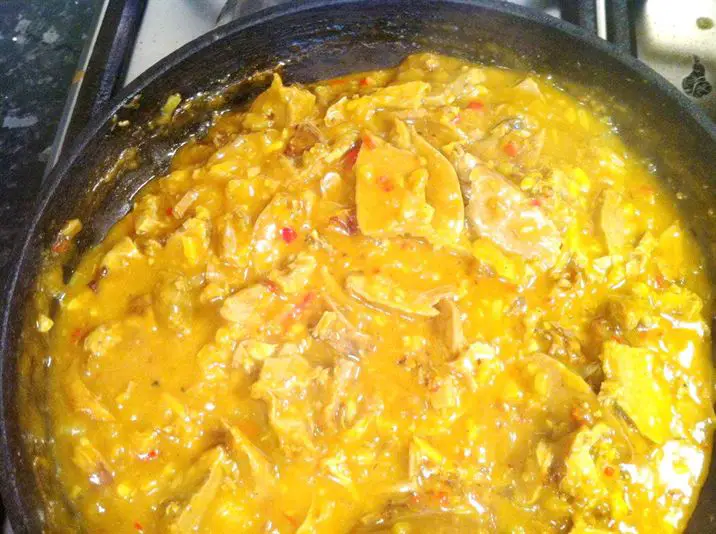 5. Strain the lamb stew through a sieve into a small saucepan to give you a rich thick gravy. Reserve the gravy for step 8.
6. In a deep baking dish, add a layer of half the cooked rice, followed by a layer of the lamb stew. Add another layer using the rest of the rice. Cover the dish with foil.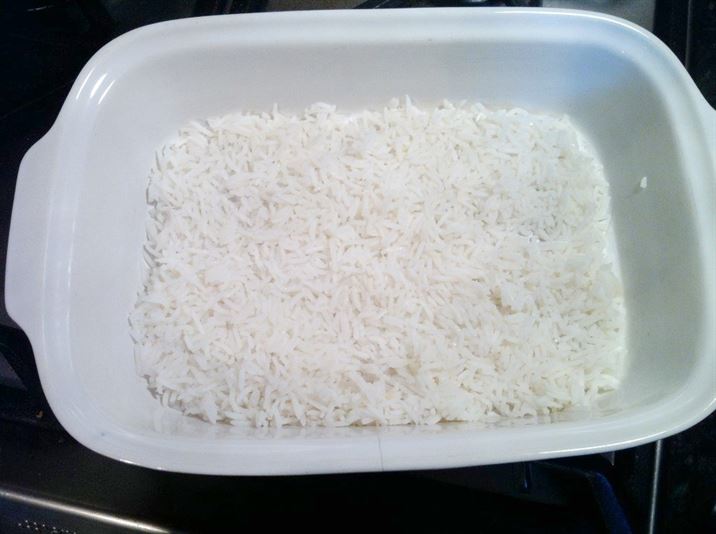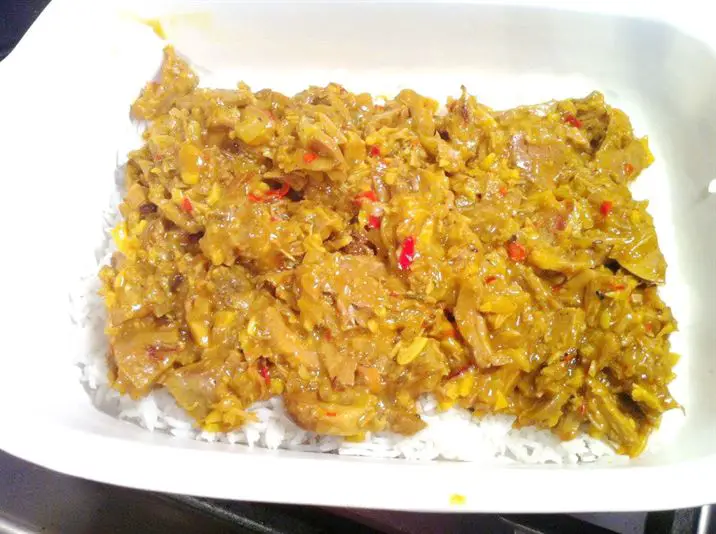 7. Preheat the oven to 180C/Gas 4 and cook the biryani for 30 mins until piping hot.
8. Heat the gravy on the hob. Plate up the biryani and drizzle over the gravy. Serve with fresh coriander and yogurt, if desired.