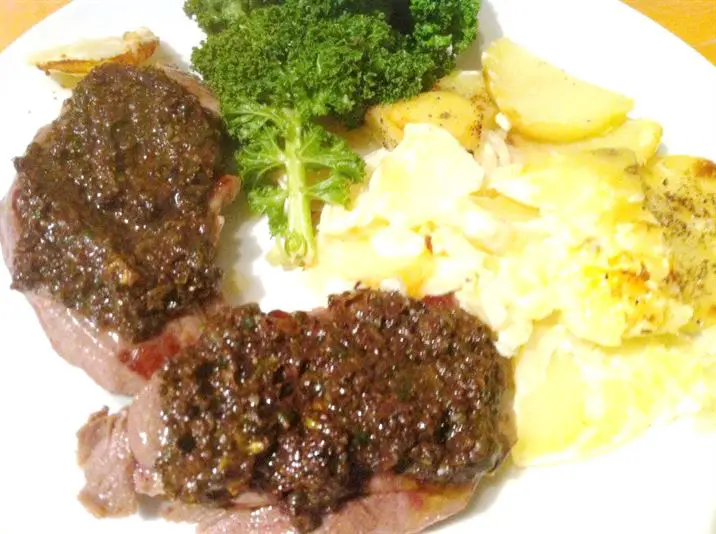 Im gradually working my way through the Heston Blumenthal cookbook for Christmas, and this recipe is a great way to combine my present from the Christmas before last: my trusty sous vide. You dont NEED a sous vide just cook the lamb steaks in a hot frying pan for 2-3 mins each side, but as Ive got one, its better used than gathering dust.
This recipe is a fantastic midweek supper. Serve with Dauphinois potatoes (par-boiled potatoes, sliced, then layer with garlic and onions, and drizzled with cream and grated nutmeg, then cooked a 180C/Gas oven for 30-35 mins) and steam curly kale.
(Turns out I was a bit slap-dash when posting this on YouTube, and have titled it: Hoe to¦ For clarification, this vlog has nothing to do with gardening or prostitution.
For the tapenade:
170g black olives in brain, drained and rinsed (unfortunately, I bought pitted and spent half an hour removing all the stones)
70g capers in brine, drained
50g anchovy fillets in olive oil
10g mint leaves
15g basil leaves
40g olive oil
Finely grated zest and juice of 1 lemon
For the lamb:
1 tbsp olive oil
4 lamb steaks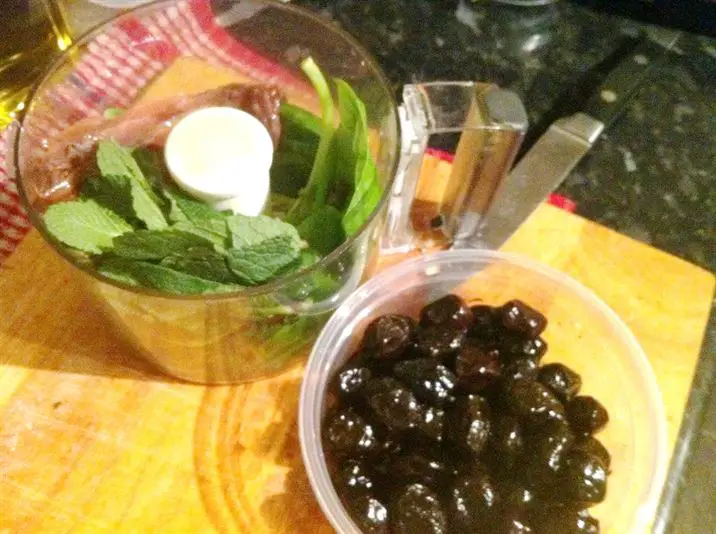 1. Blitz all the ingredients for the tapenade in a food processor, transfer to a bowl and set aside.
2. Sous vide the lamb steaks for 1 hour at 60C.
3. Meanwhile, cook the Dauphinois potatoes and prepare the kale.
4. Heat a large frying pan until it is smoking hot, then oil the steaks and cook for 2-3 mins each side, flipping every 15 seconds.
5. Warm the tapenade through on a low heat.
6. Transfer the steaks to warm plates. Spread each steak with a generous layer of the tapenade.
7. Serve with Dauphinois potatoes and steamed curly kale.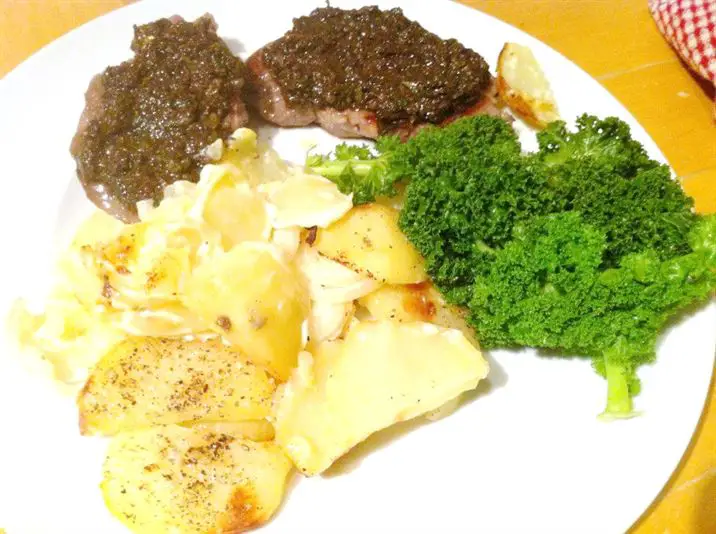 Do you have a MEAT dish youd like to share? Then add it to the linky below.
Mister Linkys Magical Widgets " Auto-Linky widget will appear right here!
This preview will disappear when the widget is displayed on your site.
For best results, use HTML mode to edit this section of the post.