Mums only deserve the best, so Ive combined these recipes from two of the best chefs in the land for this superlative Mothers Day treat: herb-crusted rack of lamb with butternut squash puree and buttery crushed new potatoes
Serves 2
1 x 8-bone rack of lamb cutlets, cut into two portions
FOR THE HERB CRUST
2 slices of stale bread made into crumbs.
4 tbsp grated Parmesan (roughly 1/2 a cup)
2 sprigs parsley
2 sprigs thyme
2 sprigs coriander
2 sprigs rosemary
2 tbsp Dijon mustard
splash of olive oil
FOR THE SQUASH PUREE
1 small butternut squash
Grated nutmeg
Salt and black pepper
FOR THE CRUSHED POTATOES
New potatoes (as many as you like)
A couple of knobs of salted butter
Black pepper
1. To cook the lamb, pre-heat the Sous Vide to 60C. Trim all the fat off the lamb. Vacuum pack each portion of the lamb rack and immerse in the Sour Vide bath for 1 hour.
2. Meanwhile, make the herb crust by pulsing all the ingredients together in a food processor.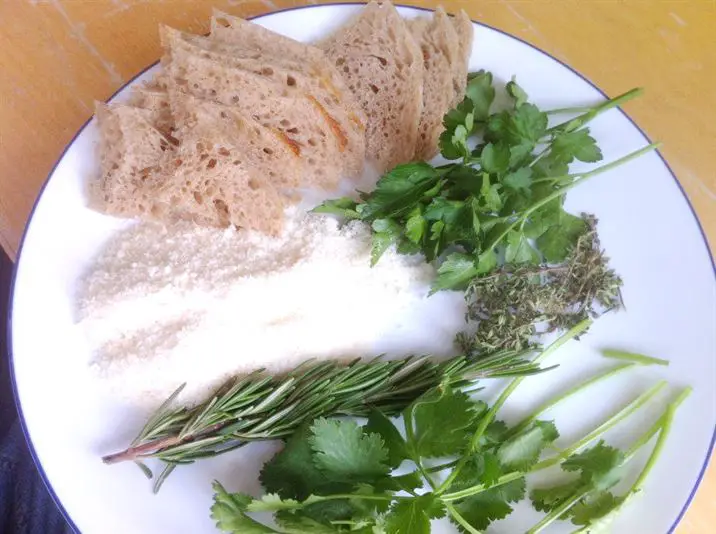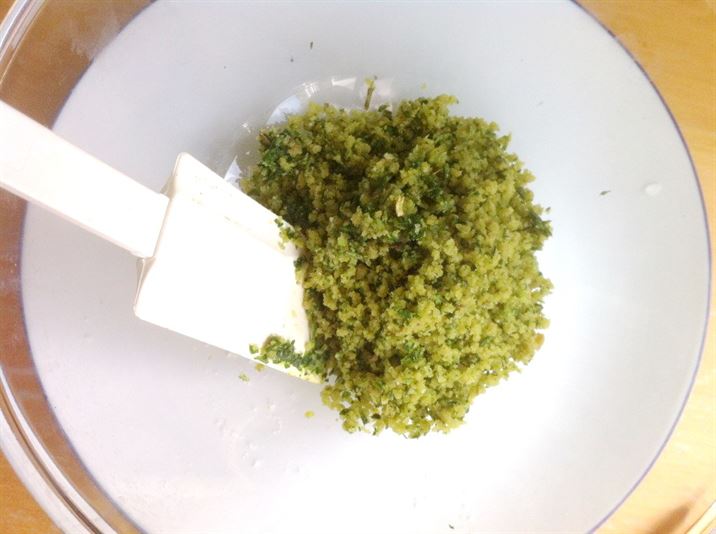 3. Prepare the squash. Cut into chunks and cook in boiling water for approx. 12 mins until soft. Puree with a stick blender and season with nutmeg, salt and pepper. Put aside until required.
3. Remove the lamb from the vac packs and coat with mustard. The lamb will be pink, as it should be. Dip into the berby breadcrumb mix so that all the meat is covered.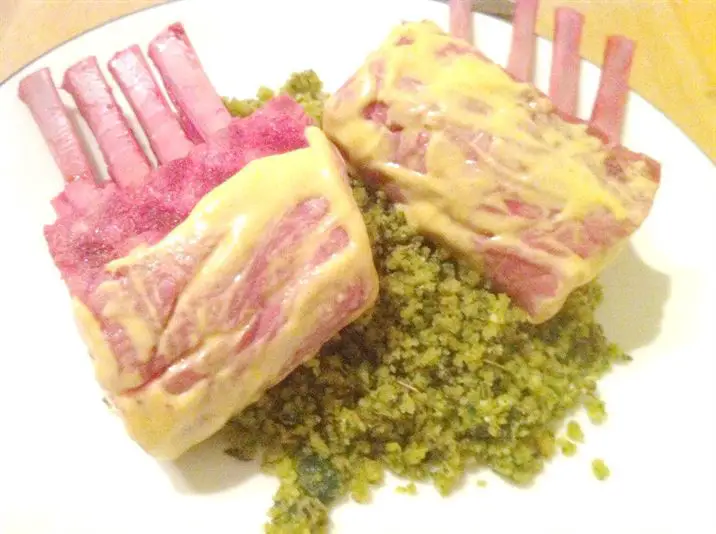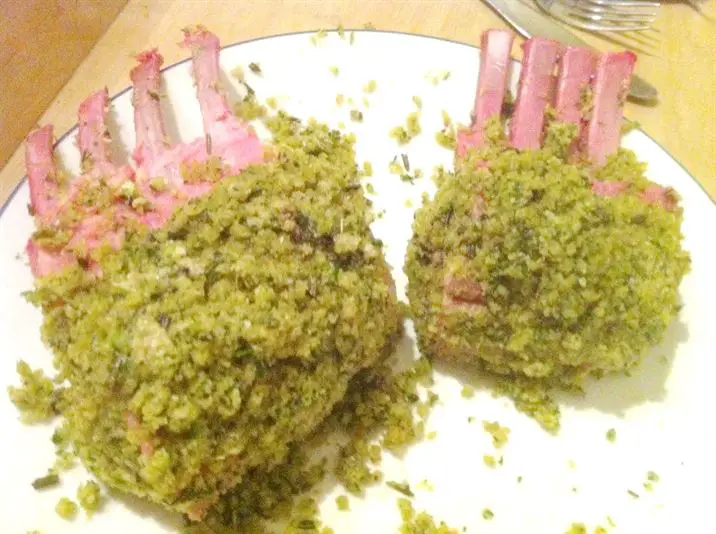 4. Preheat the oven to 180C/Gas 4. Cook the potatoes in plenty of salted water until tender, approx 12-15 mins.
5. Put the lamb in the oven and cook for 4-5 mins until the crust becomes slightly crunchy.
7. Meanwhile, warm throught the butternut squash puree and crush the potatoes with the butter. Serve.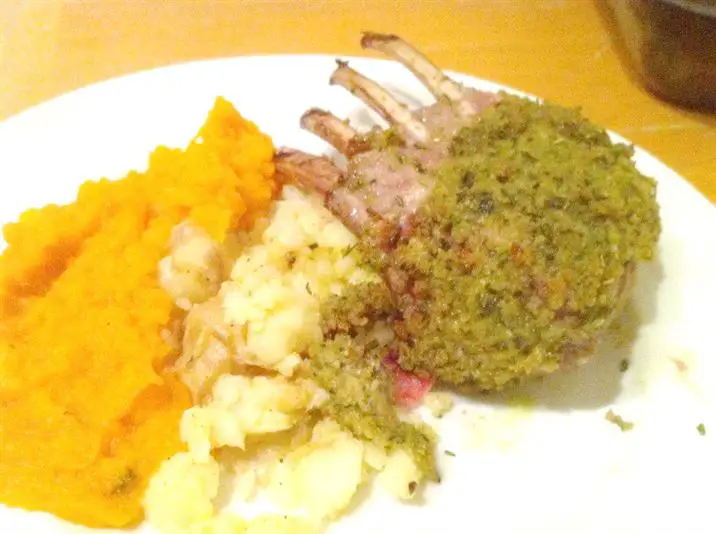 Note: If you dont have a Sous Vide, simply brown the lamb in a frying pan with a splash of oil, then transfer to a hot oven for 7-8 minutes, and then go to Stage 3.