Not far from where we live is a City Farm which my kids visit on school trips. It has cows, pigs, chickens and sheep. And sheep have lambs. Fact!
Some of these lambs organically raised, with all the freedom in the world to gambol to their hearts content are bred to be sold. For meat.
Many people not just vegetarians find the thought of eating lamb abhorrent, that the lambs should be allowed to grow into sheep. Sadly, lifes not like that. The farmer has to make a living and I would prefer my children to know where their meat comes from rather than buy plastic-and-polystyrene-packed meat of uncertain provenance from a supermarket.
So when a friend suggested we go halves on buying a whole lamb from the City Farm, I didnt hesitate. And Im glad I didnt: the half that we received was the sweetest and lambiest I have ever tasted.
And in a tribute to the lamb whose life was sacrificed for our family, I came up with this dish for Sunday lunch a class Greek Kleftiko.
Serves 2-4
1/2 shoulder of lamb, bone in, trimmed of skin and excess fat
Rind and juice of 1 lemon
3 garlic cloves, peeled and crushed
1 tsp black pepper
2 tbsp olive oil
2 small dried red chillies
1 glass dry white wine
1 tbsp dried oregano
500ml lamb stock
100g feta cheese, cut into cubes
1. Put the lamb and all the other ingredients, except the cheese, in a slow cooker and cook on LOW for 4-5 hours until the meat is very tender and falling off the bone.
2. Remove the lamb from the cooker and drain the stock through a sieve into a small saucepan. Skim off the excess fat.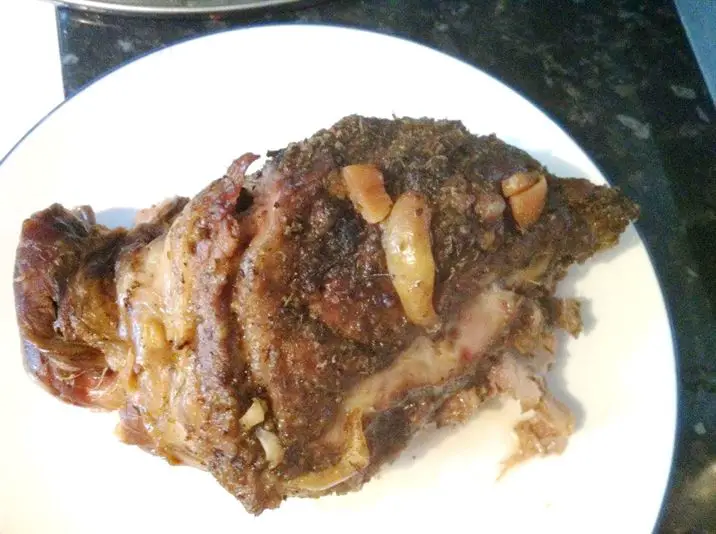 3. Allow the lamb to cool, then with your hands, remove the meat from the bones. Discard the bones. Cut away any clumps of excess fat. Break the lamb into chunks.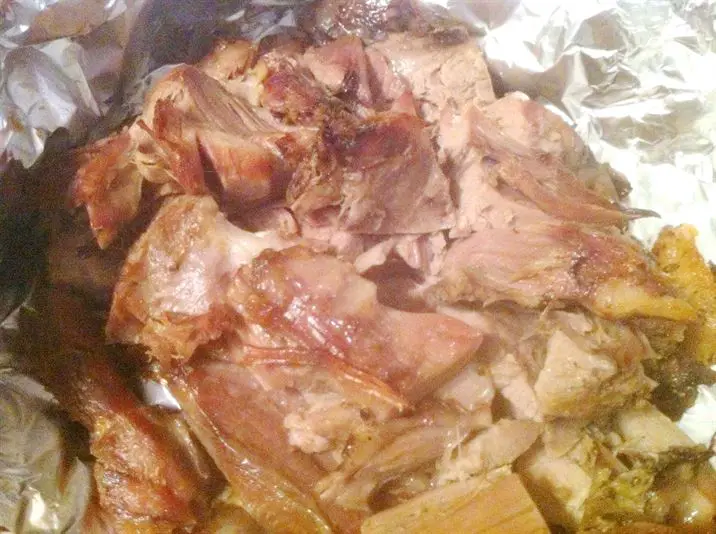 4. Preheat the oven to 180C/gas 4. Transfer the lamb to a sheet of heavy-duty tin foil and place the feta cubes in, around and on top of the lamb. Close the foil into a parcel and put in the oven for 15 mins, until the cheese softens, but doesnt completely melt.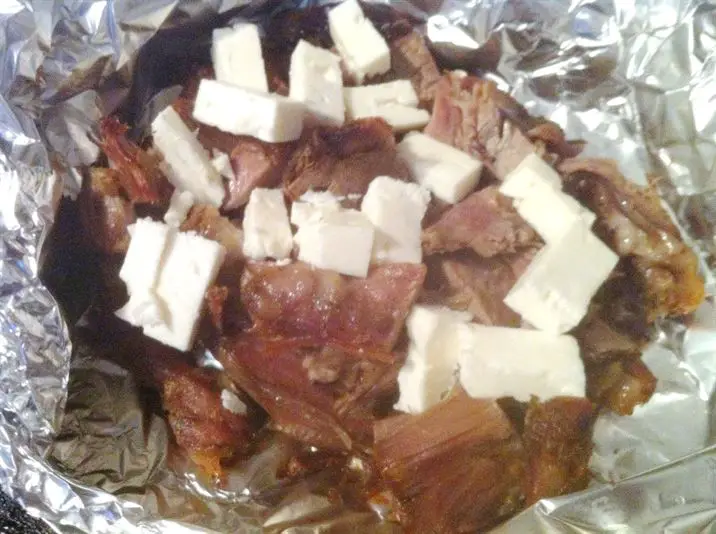 5. Over a high heat, reduce the stock in the saucepan to make a thin sauce/gravy.
6. Serve with roasted Maris Piper or King Edward potatoes and buttered spinach, drizzled with the sauce/gravy.