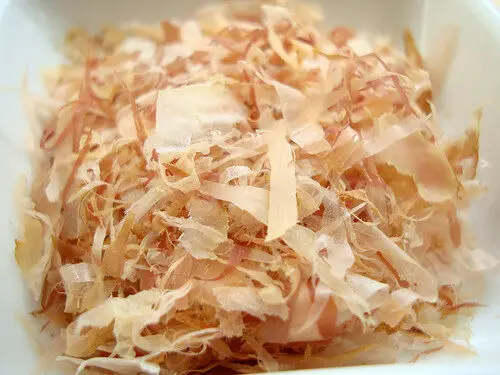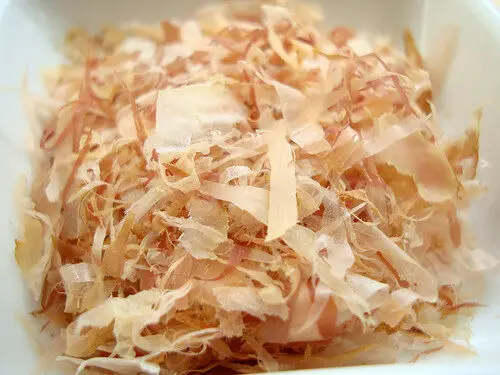 Earlier in the month, I wrote about 8 Useful Japanese Ingredients. Here's a recipe for dashi stock that I learnt from cookery writer Kimiko Barber at her Japanese Kitchen cookery workshop held at Books for Cooks in Notting Hill, London. This recipe is taken from Kimiko's recipe booklet that was handed out in class.

Apart from a brief period, I've always made dashi stock using ready-made dashi granules that come in small jars or packets. But watching Kimiko make it in class reminded me of how quick it is to prepare fresh – 5 minutes – and I was so inspired that I immediately stocked up on konbu and bonito fish flakes!

She recommends making it fresh and using it the same day, rather than freezing it, otherwise the subtle flavours will be lost.

Her next recipe that I will be publishing next week is for leek and shiitake mushroom miso soup, so you'll need to make fresh dashi for that, as well as for my easy recipe for Asian vegetable noodle soup.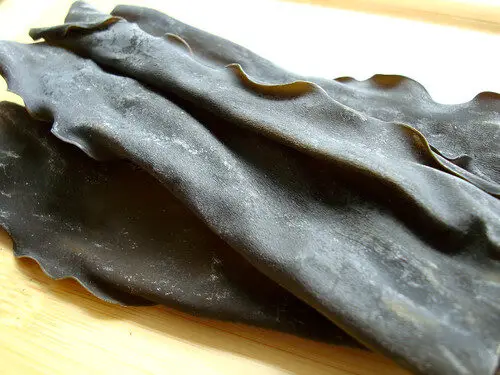 Ingredients:
1 postcard-sized piece of konbu (dry kelp seaweed)
1 litre water
20g dried bonito fish flakes

wipe off any dirty bits on the konbu with damp kitchen towel, then cut small slashes in it to help with the release of flavour
add konbu and water to a saucepan and bring to the boil over a low heat
remove konbu when it begins to float to the surface, just before water reaches boiling point. Don't boil it as it will discolour the dashi and make it bitter
add bonito flakes and let water return to the boil, before removing from heat
allow flakes to settle to the bottom, then strain the stock using a sieve lined with kitchen towel or coffee filter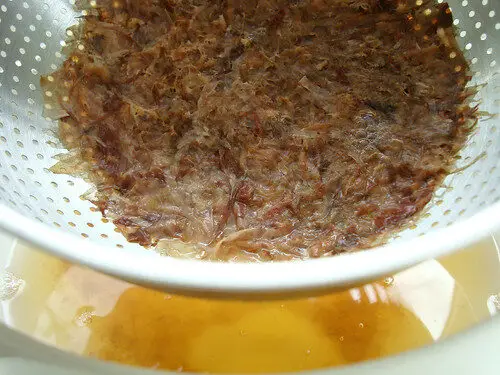 Here's another idea from Kimiko on how to make another type of dashi that she calls water dashi.

Ingredients:

1 postcard-sized piece of konbu
3 dried shiitake mushrooms
7g bonito fish flakes
1 litre boiled, cooled water
wipe off any dirty bits on the konbu with damp kitchen towel, then cut into thin strips
add everything to a glass jug with a lid or a sealable plastic container and add the water
leave in fridge overnight and strain before use. It will keep for up to 3 days in the fridge
If you liked this, try these recipes from the same cookery course: