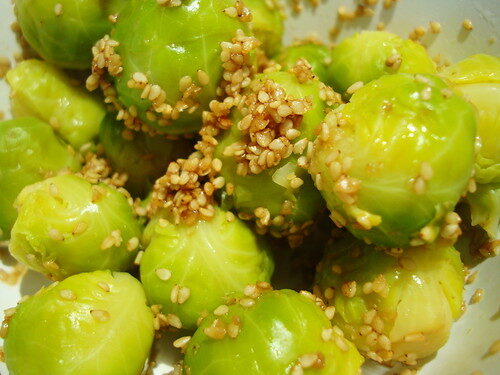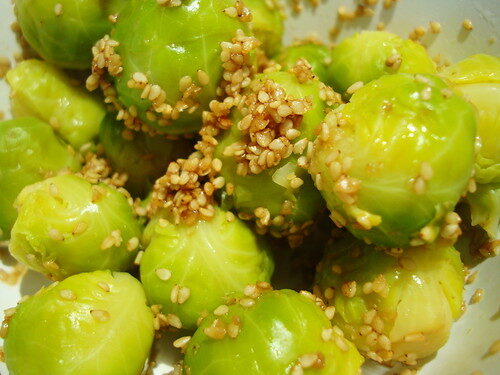 Here is the first of several recipes given to me by my Japanese stepmother-in-law. It's very simple to make and would make a great accompaniment to a main meal. It's also vegetarian, which will please the husband.

Ingredients:


24 or so Brussels sprouts

5 tsps sesame seeds, toasted and ground

2 tsps soy sauce

¾ tsp sugar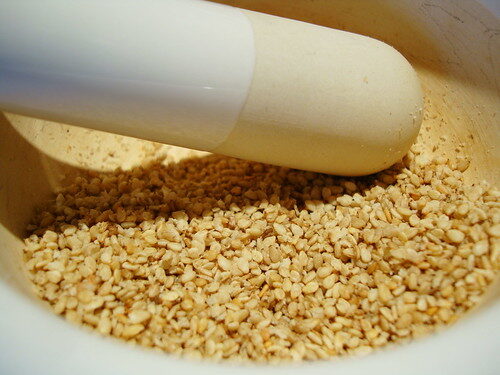 What to do next:

Toast sesame seeds in a hot frying pan until they start to pop, then remove to cool in a small dish. Grind with pestle and mortar.

Top and tail Brussels sprouts, removing the outer leaves and making a cross at the base with a knife. Steam for about 5-7 minutes. Leave them fresh and crunchy, as there's nothing worse than overcooked Brussels sprouts.

You can chop them in half, but I left them whole. Mix ground sesame seeds with the soy sauce and sugar, then gently mix with the sprouts and serve. I like them hot.

You may also like a similar side dish, which is very quick and simple to prepare – How To Make Japanese Beans With Sesame & Miso Dressing. And this may come in handy – 8 Useful Japanese Ingredients

My stepmother-in-law's other recipes:


How To Make Japanese Tempura
How To Make Japanese Grilled Sea Bass
How To Make Japanese Fried Prawn Gyoza
Click for all the Japanese recipes on Lay The Table.

@ Lay The Table