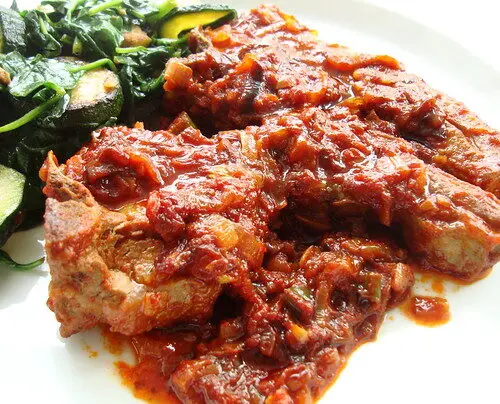 Regular readers will know that I've been a big fan of food writer Manju Malhi ever since attending her cookery workshop at Books for Cooks last year. I learned some simple Indian dishes from her that I've been making regularly. Manju recently sent me a copy of her Easy Indian cookbook and this is the first dish I've chosen to make from the book. I adore lamb of any description, and this is a delicious way to prepare it.

Ingredients: (serves 4)


3 tbsp vegetable oil

4 lamb loin chops (ordered online from Paganum)

4 garlic cloves, finely chopped

2 green chillies, finely chopped

1 onion, finely chopped

4 green cardamom pods

1 tsp ground cumin

1 tsp ground coriander

¼ tsp turmeric

¼ tsp ground cinnamon

¼ tsp salt

2 tbsp tomato purée

¼ tsp garam masala

5cm piece root ginger, peeled and grated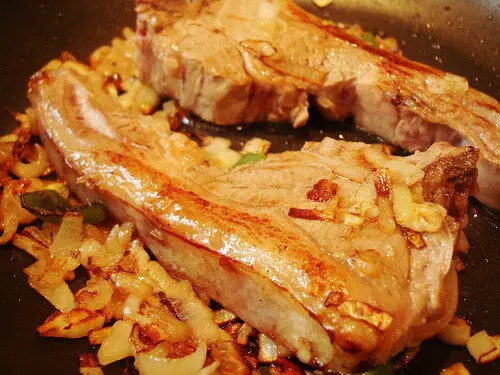 What to do next:

Heat oil in wok or large frying pan with tight-fitting lid over medium heat. Add lamb chops, garlic, chillies, onion and cardamom pods. Fry, stirring for 12 minutes or until lamb changes colour. Boil 310ml water.

Stir cumin, coriander, turmeric, cinnamon and salt into the lamb and continue frying for another minute. Add the tomato purée, then pour in boiling water.

Cover pan, reduce heat to low and simmer for 12 minutes. Sprinkle with garam masala and ginger and serve hot. I served this with vegetables and boiled potatoes, but it would go nicely with many things.

With a bit of practice, I would include this recipe under the Quick & Simple series! There's certainly enough time to prepare simple boiled potatoes or rice, with a side of vegetables.

Manju's Easy Indian cookbook is a perfect introduction to Indian cooking, and I really recommend it if you're a beginner like me. The instructions are simple and brief, and the photos mouth-watering!

See more Indian recipes on Lay The Table.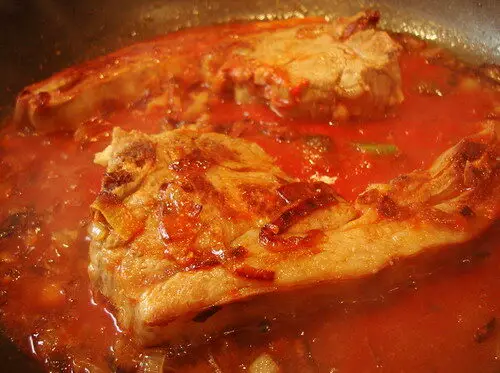 @ Lay The Table