A gluten-free diet consists of excluding foods containing gluten protein, including wheat, rye, and barley.
Most of the studies on gluten-free diets have been done in people with celiac disease, but there is another condition called gluten sensitivity or intolerance that also causes problems with gluten.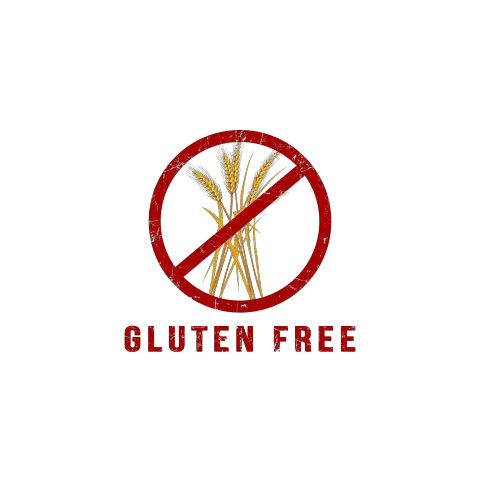 If you are gluten intolerant, you should avoid gluten completely. Otherwise, you will experience great discomfort and adverse health effects.
In today's post, we are bringing you a complete guide to a gluten-free diet for beginners.
We also include a menu to help you start your diet tomorrow so you can enjoy eating gluten-free.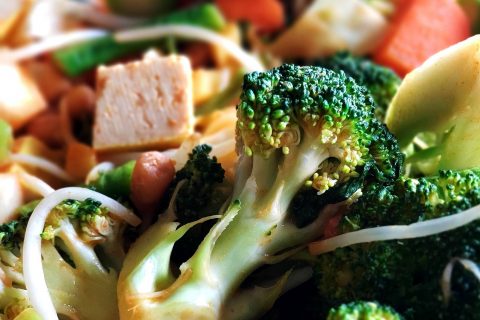 What is gluten?
Gluten is a family of proteins found in wheat, barley, rye and spelt.
Gluten-free diets for gluten sensitivity
Unfortunately, many people do not like gluten and feel unwell after eating it.
The most severe reaction is experienced by people suffering from celiac disease.
Celiac disease is an autoimmune disorder in which the body damages itself by mistake.
Celiac disease affects up to 1% of the population and can damage the intestines.
If eating gluten makes you feel sick or uncomfortable, you should tell your doctor.
Symptoms of gluten sensitivity are similar to those of celiac disease and include stomach pain, bloating, changes in bowel movements, fatigue, or rash.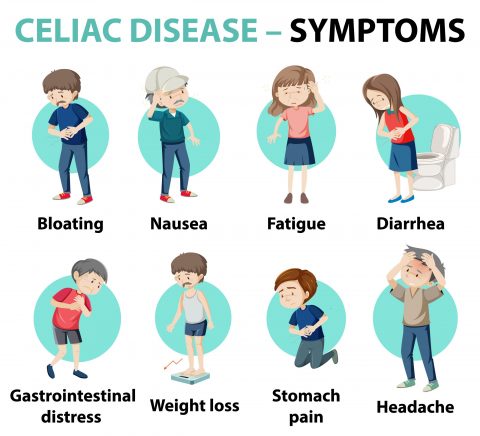 Foods to avoid if you are sensitive to gluten
Avoiding gluten completely can be a challenge. This is because it is found in many common ingredients added to foods.
The main sources of gluten in food are:
– Wheat-based foods such as wheat bran, wheat flour, spelt, durum wheat, kamut and semolina.
– Barley
– Rye
– Malt
– Yeast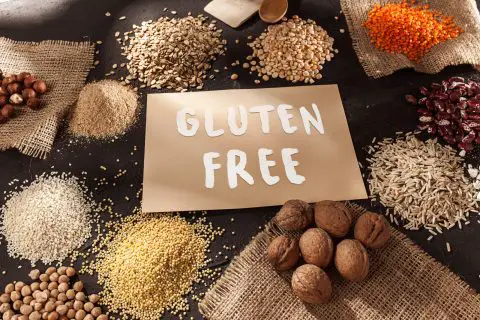 Below are some foods that may have ingredients that contain gluten:
– Bread. All wheat-based bread.
– Pasta. All wheat-based pasta.
– Cereals. Unless labeled gluten-free.
– Baked goods. Cakes, cookies, muffins, pizza, bread crumbs and pastries.
– Snacks. Sweets, muesli bars, crackers, crackers, prepared foods, roasted nuts, potato chips, popcorn, etc.
– Sauces. Soy sauce, teriyaki sauce, hoisin sauce, marinades and dressings, etc.
– Beverages. Beer, alcoholic beverages.
– Other foods. Couscous, broths, etc.
The easiest way to avoid gluten is to eat unprocessed single-ingredient foods.
Otherwise, you should read very well the labels of the foods you buy.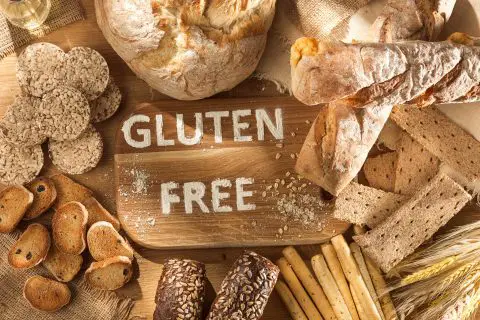 Gluten-free menu for beginners
Here is a suggested weekly gluten-free menu for beginners so you can see that you can still enjoy eating by eliminating gluten from your diet.
Monday
– Breakfast: chia seed pudding – 2 tablespoons (28 grams) chia seeds, 1 cup (240 ml) Greek yogurt and 1/2 teaspoon vanilla extract with fruit slices of your choice. Let stand in a bowl overnight.
– Lunch: Chicken, lentil and vegetable soup.
– Dinner: Steak, mushrooms and spinach served on gluten-free corn tortillas.
Tuesday
– Breakfast: Omelet with vegetables.
– Lunch: Quinoa salad with tomato slices, cucumber, spinach and avocado.
– Dinner: Shrimp skewers served with a garden salad.
Wednesday
– Breakfast: Oatmeal with 1/4 cup (31 grams) berries.
– Lunch: Tuna salad and boiled egg.
– Dinner: Chicken and broccoli sautéed in olive oil and gluten-free soy sauce or tamari. Served with a side of rice.
Thursday
– Breakfast: Gluten-free toast with avocado and egg.
– Lunch: Leftovers from Wednesday's dinner.
– Dinner: Garlic and butter shrimp served with a side salad.
Friday
– Breakfast: Banana smoothie – 1/2 medium banana, 1/2 cup (74 grams) mixed berries, 1/4 cup (59 ml) Greek yogurt and 1/4 cup (59 ml) milk.
– Lunch: Chicken salad wrap, using a gluten-free wrap.
– Dinner: Baked salmon served with baked potatoes, broccoli, carrots and green beans.
Saturday
– Breakfast: Fried mushrooms and zucchini.
– Lunch: Leftovers from dinner.
– Dinner: Roast chicken and quinoa salad with vegetables.
Sunday
– Breakfast: Two poached eggs with a slice of gluten-free bread.
– Lunch: Chicken salad dressed with olive oil.
– Dinner: Grilled lamb served with a variety of grilled vegetables.
We hope you found this gluten-free diet guide for beginners useful and that it brings many benefits to your health.
Share this post to help others enjoy a gluten-free diet!
By Mónica Chacín, SEO Copywriting specialist and author of a book of reflections and poetry known as "Serendipia de sueños" www.monicachacin.com