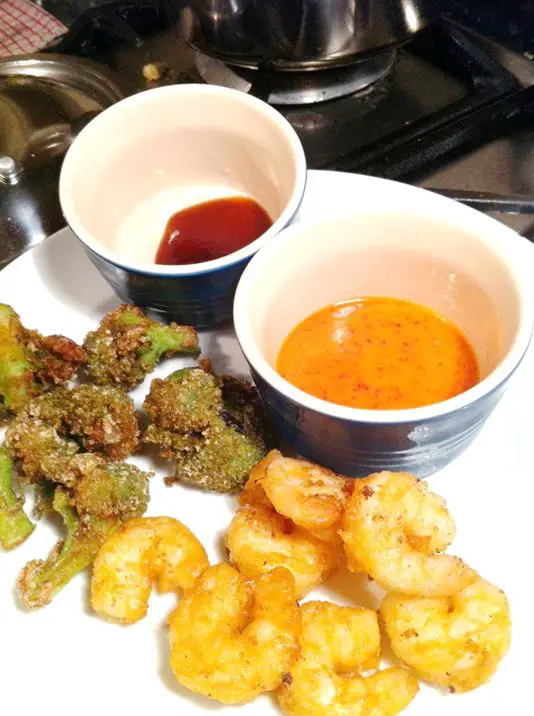 Here in the Recipe Shed we (aka I) love to give a helping hand to small food producers whenever I can but only if what theyre producing is top notch.
Well, this Dodo Chilli Dipping Sauce is definitely that. Its hot and sweet, but without being harsh or incinerating. As it says on the label of the 2.49 jar, it invigorates the tastebuds. (There is also a cooking sauce in the range, as you can see from the photo).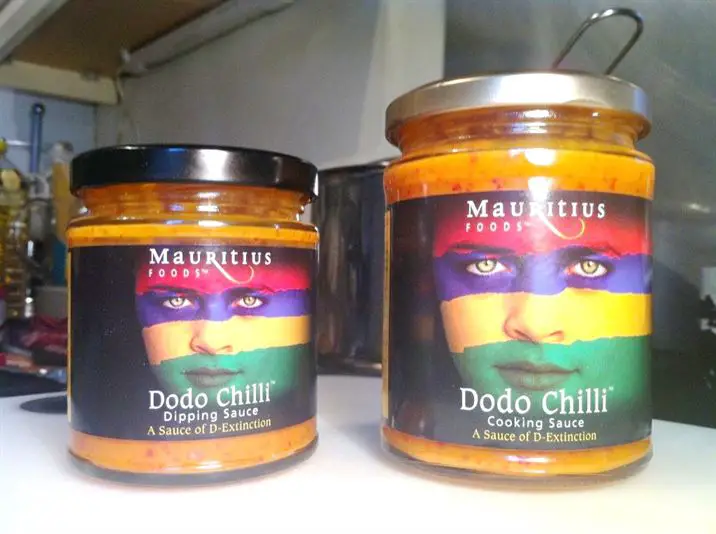 So far Ive had it with nachos and as a condiment to zazz up a meaty hot dog and a bacon butty. But this recipe is my favourite: king prawns and broccoli in tempura batter, deep-fried and served with Dodo sauce and Hoi Sin sauce.
However, before I share I was interested in the history of its manufacturers Mauritius Foods.
It was founded in 2012 by Damian Mcloughlin whose partner Leenabye is from the small island off the coast of Africa most famous for the extinct Dodo birth. Describing how the sauce came about, he describes a visit to his brother-in-laws in the town of Vacoas for dinner.
He says: œIt was chicken that night.  Slow roasted on an open wood stove in their garden. The table was, as ever, beautifully laid by his wife Fi with numerous chillies, spices and sauces including the family chilli sauce which is unique to Mauritius ready to flavour the food.
œAs I began eating, generously applying all of the condiments together onto my chicken, the idea came to me.
œThe flavours exploding in my mouth were quite incredible. This was it. A chilli sauce which was quite simply second to none.
œFor weeks we mixed, tested, changed and modified our concoction of indigenous chillies, spices and sauces until we had designed the perfect chilli sauce. Not so hot as to burn your mouth and ruin your meal (and the rest of your evening) but spicy enough to enhance your food and bring out the flavours in a way that would leave you wanting more.
Serves 2
16 King Prawns, shelled
1 head of broccoli, broken into small florets
2 tbsp plain flour
2 tbsp cornflour
1 tsp bicarbonate of soda
1 tsp salt
1 tsp chilli powder
Approx. 100ml water (to make a thick batter)
1 litre sunflower oil
Dodo Chilli Dipping Sauce
Chinese Hoi Sin Sauce (I used Blue Dragon brand)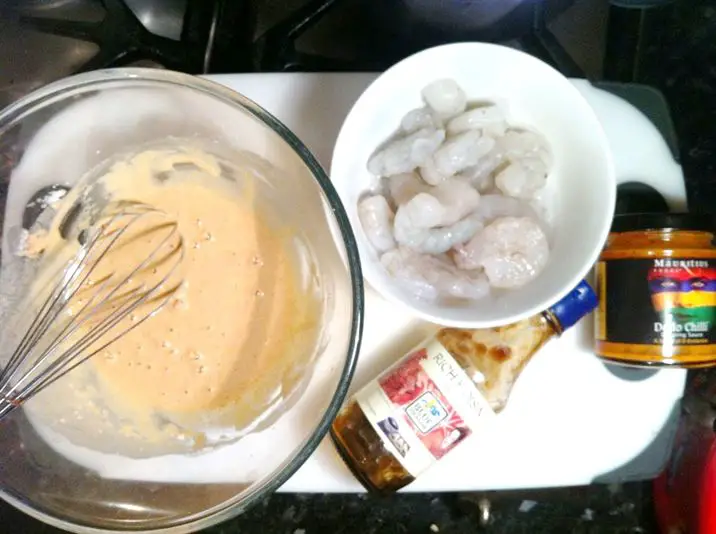 1. Bring a large pan of water to the boil and blanch the broccoli florets for 1 minute. Drain and plunge into very cold water to stop them cooking further.
2. Mix the ingredients for the batter together and pour into two separate bowls.
3. In one bowl, mix the prawns with the batter, then do the same with the broccoli in another bowl.
4. Pour the sunflower oil into a deep saucepan or chip pan. When it is smoking hot, cook the prawns and broccoli in batches, for 1-2 mins, until crisp and golden. Remove and drain onto kitchen towel.
5. Serve with the dipping sauces.