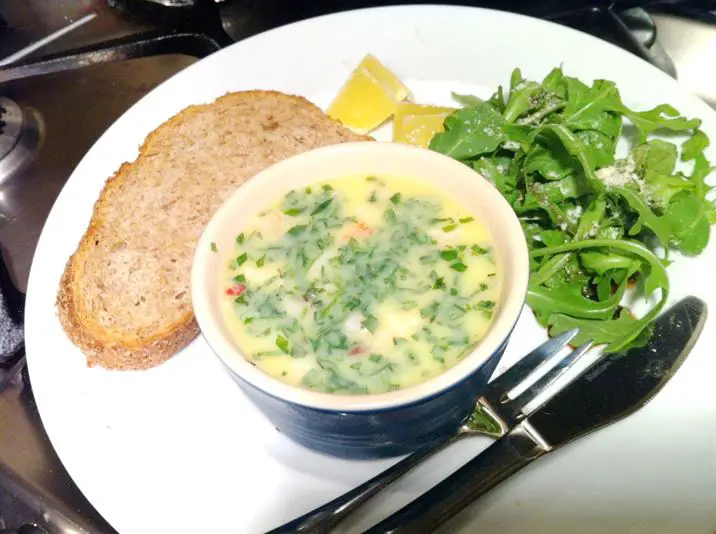 Here is my second endeavour for the new Lurpak Cooks Range Food Adventures challenge: a meatier version of potted shrimps: chunky King Prawns potted in fragrant spicy Lurpak Clarified Butter.
Why use clarified butter? Well, butter contains impurities that burn easily, and turn bitter at high temperatures. Clarifiying butter involves skimming off these impurities so that youre left with fat that you can take to much higher temperatures.
Ive zassed this up with grated nutmeg, chopped fresh tarragon and crushed pink peppercorns the fruit of the Brazilian pepper tree. They have less astringency than black peppercorns and a fruity, floral aspect which means theyre used more in the manner of whole spices rather than as a seasoning.
This serves 2 as a main course or 4 as a starter.
Ingredients:
150g Lurpak Cooks Range Clarified Butter
1 tsp ground mace or nutmeg
1 tbsp finely chopped tarragon
250g King Prawns, peeled and vein removed
1/2  tsp sea salt (or to taste)
1 tbsp whole pink peppercorns, crushed
Juice of ½ lemon
4 thick slices wholemeal bread
Rocket leaves and lemon wedges, to serve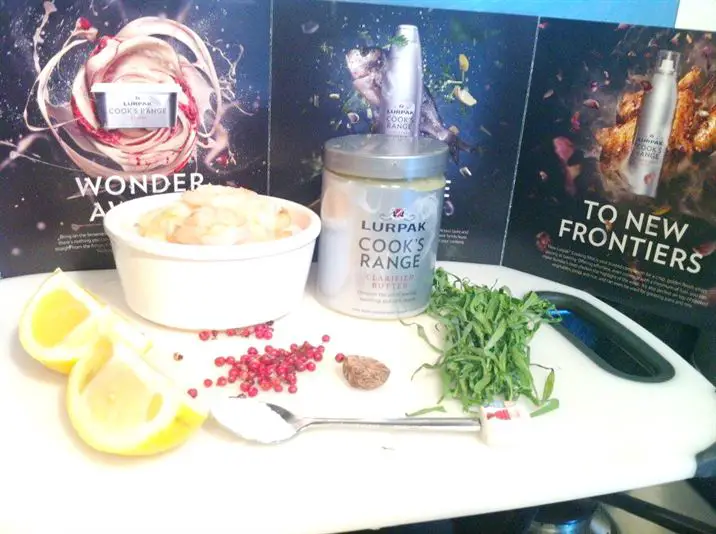 1. Add a teaspoon of clarified butter to a small saucepan and cook the prawns until pink and cooked through, approx. 3-4 mins.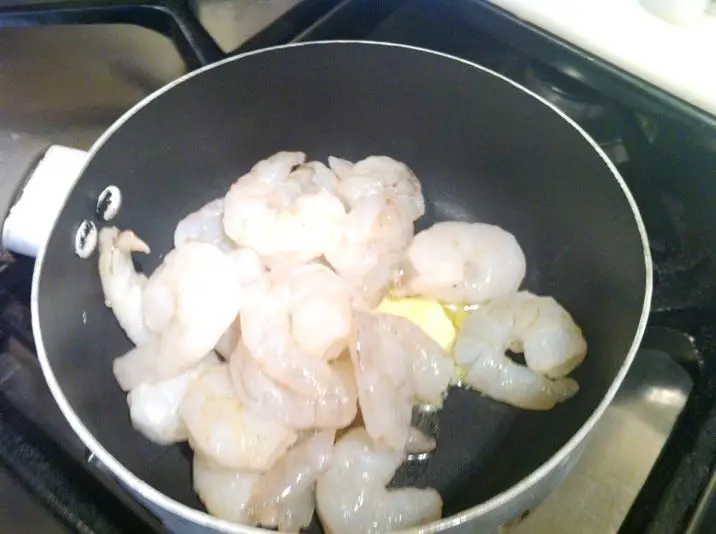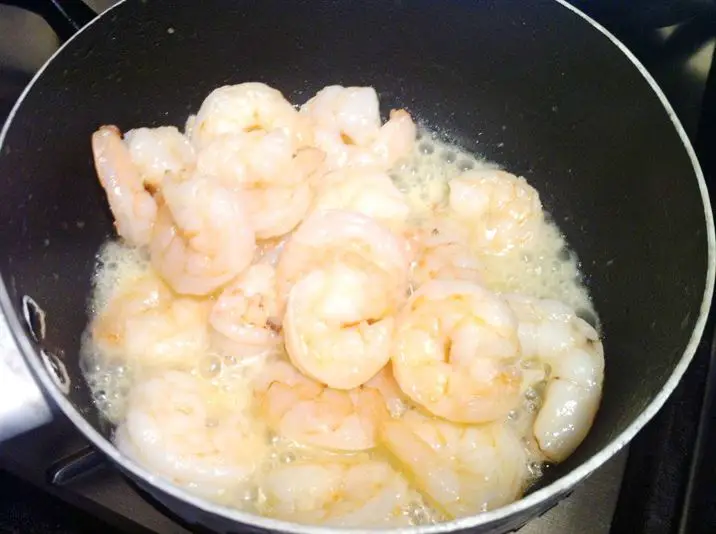 2. Using two forks or a knife, shred or chop the prawn meat.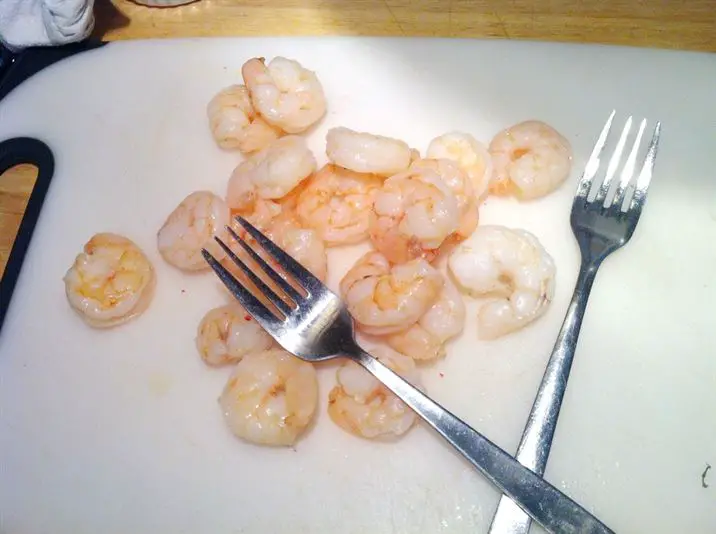 3. In a large non-metallic bowl, mix the chopped prawns, peppercorns, salt, nutmeg and lemon juice.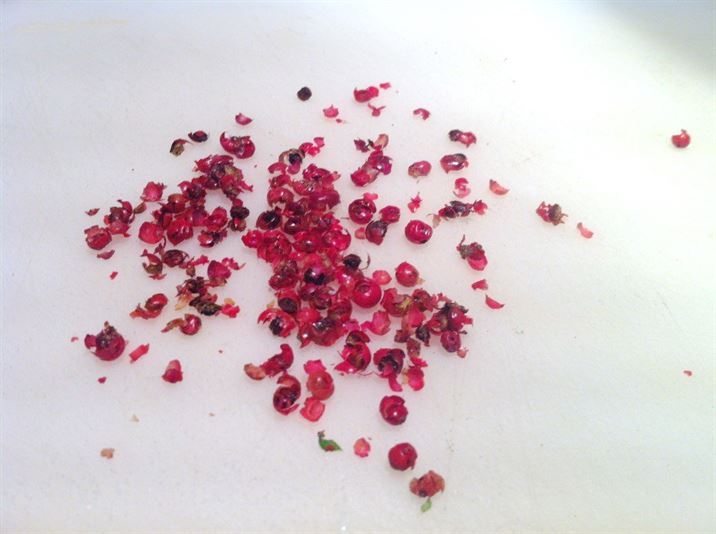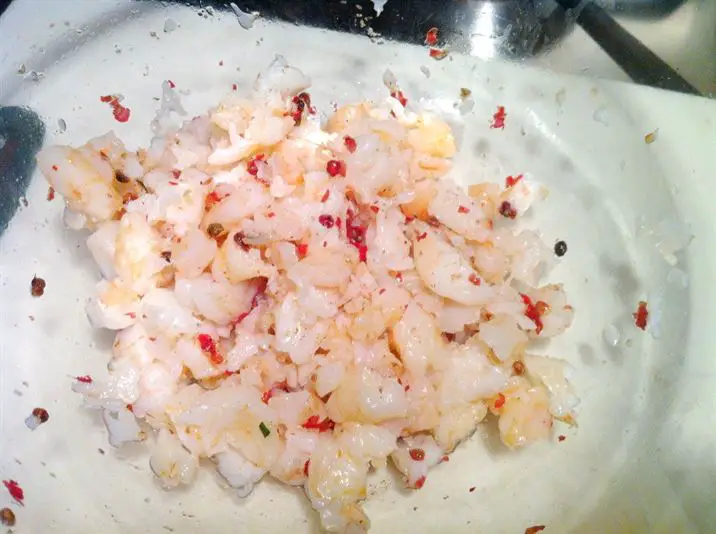 4. Gently heat 200g clarified butter in a pan until liquid then pour around two-thirds onto the spiced prawns mixture. Stir to mix.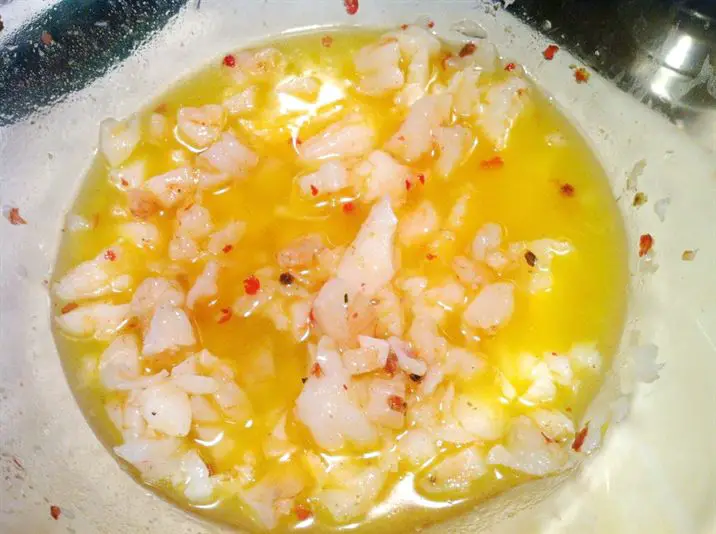 5. Divide the mixture between two ramekins (or four if you prefer smaller portions), then divide the chopped tarragon leaves between the ramekins.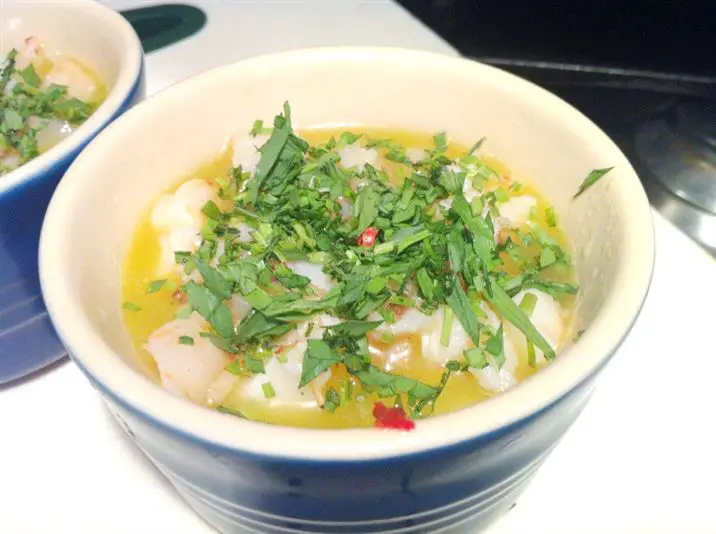 6. Add the rest of the clarified butter and ensure prawns are completely covered.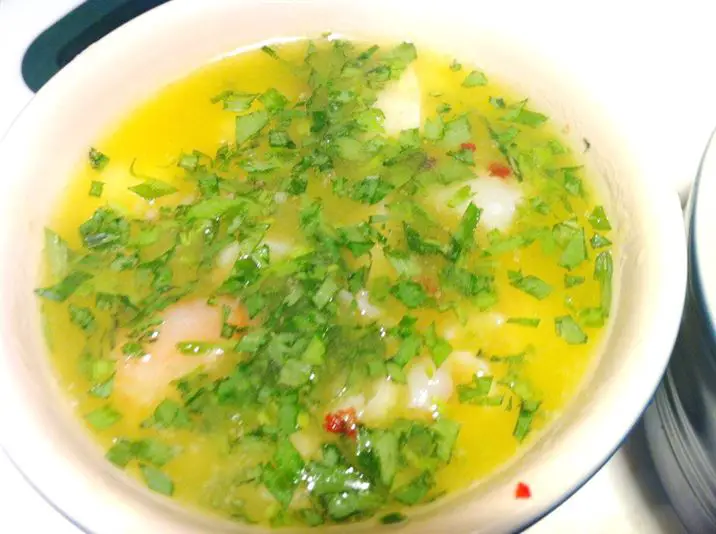 7. Put in the fridge to set. You can leave them for a couple of days as the set butter acts as a seal.
8. When youre ready to serve, bake or toast a couple of thick slices of bread.
9. Serve the prawns on top with a squeeze of lemon juice and fresh rocket leaves.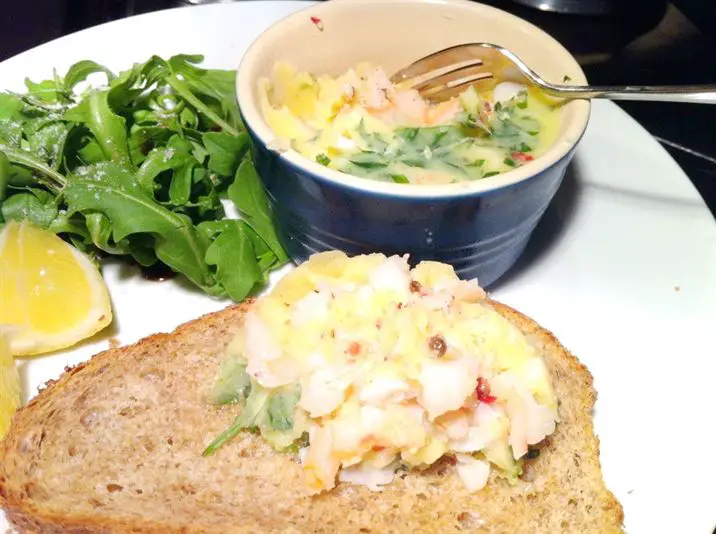 ¢ There are four new products in the Lurpak Cooks Range:
Baking (Blended with a softer texture thats ready to go straight from the fridge, it fols easily into cake mixtures for a light, fluffy golden finish);
Cooking Liquid (Cleverly blended for a delicious taste and golden finish, its great for pan-frying meat, fish and vegetables for a midweek family feast);
Cooking Mist (Offering effortless, even coverage with a minimum of fuss, you can make Sundays roast chicken the highlight of the week);
Clarified Butter (Packed with rich, intense taste, new Lurpak Clarified Butter allows you to turn up the heat when youre cooking perfect for searing and locking in flavours.)