My brother-in-law is a leek farmer, so whenever he visits he brings us a massive bag of Waless finest and I set to work. This recipe combines leeks with some other glorious local produce I picked up on a visit to Bury Market in Lancashire.
Is it good enough to win a Best In Show prize in the fab lovethegardens seasonal contest? Only you can decide by casting your vote over on their site.
In anticipation, many thanks to one and all.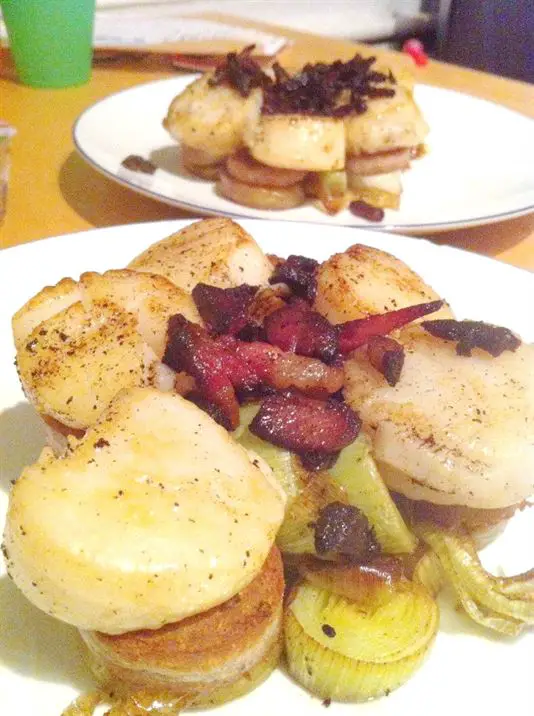 Lets start with a confession: I am allergic to fish. It makes my lips blister and throat swell. Its so bad that I cant even kiss my missus or I have a reaction, hence she tries to eat it every night. Paradoxically, Im not allergic to seafood. Go figure! Im a quirky kind of guy.
Anyway, this recipe brings together some of the best of the ingredients I bought on my visit to the World Famous Bury Market. Its a 10 minute wonder that relies purely and simply on brilliant ingredients.
Serves 2
1 tbsp olive oil
10 king scallops
10 pinky finger-thick slices of white pudding (or black, if you prefer)
2 leeks, cut into rounds
4 new potatoes, boiled until tender and sliced into rounds
1 healthy (!) knob of butter
2 rashers bacon, back or streaky, sliced into strips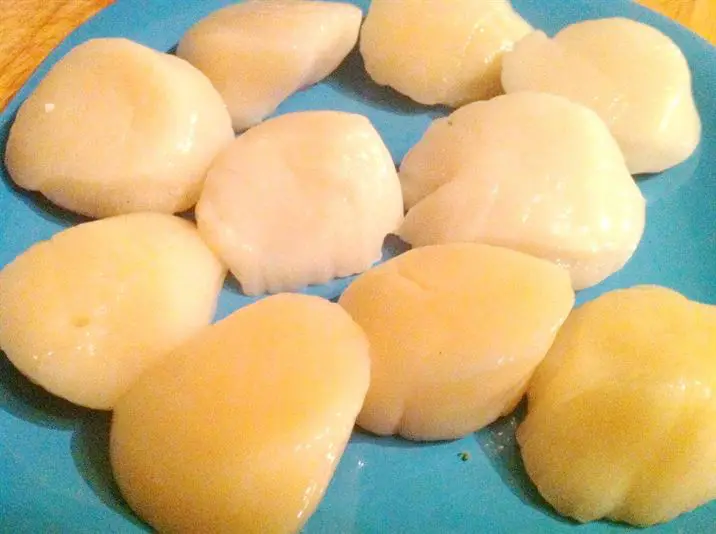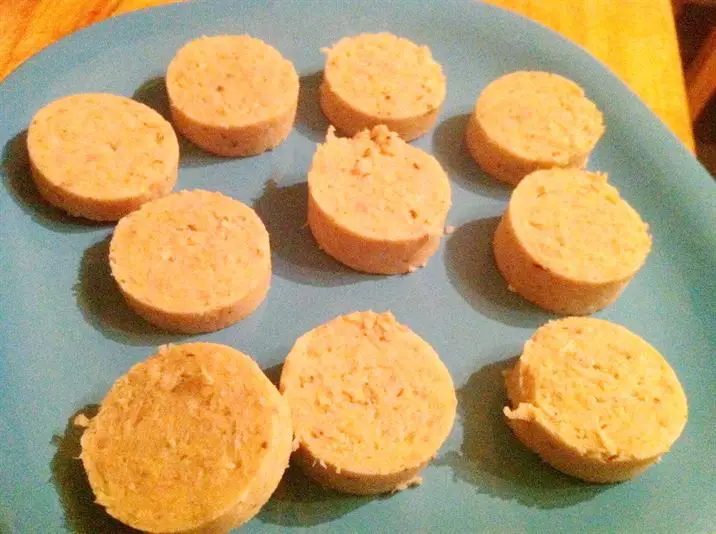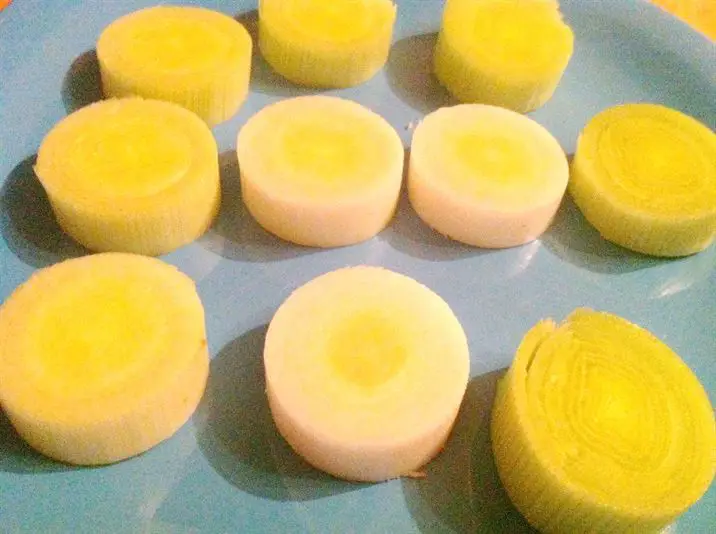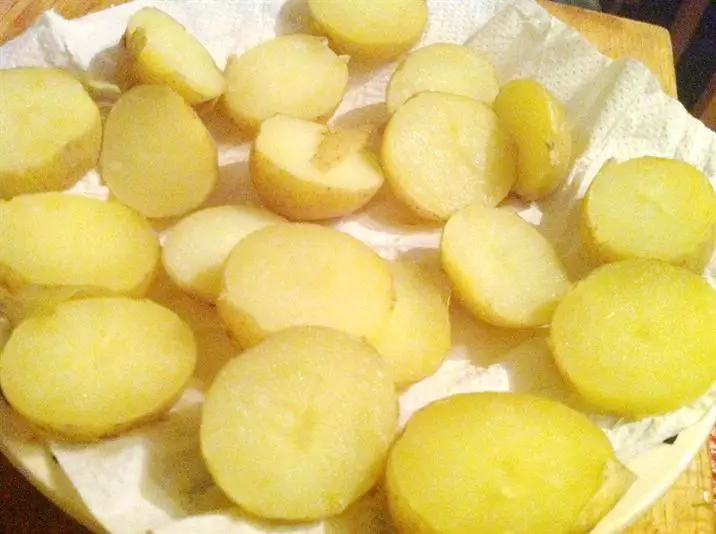 1. Heat two separate frying pans. Gently heat the oil in one and the butter in another.
2. In the first pan, add the leeks, pudding and potato rounds and gently saute for 2-3 mins, until the leeks are tender and the pudding and potatoes are golden brown.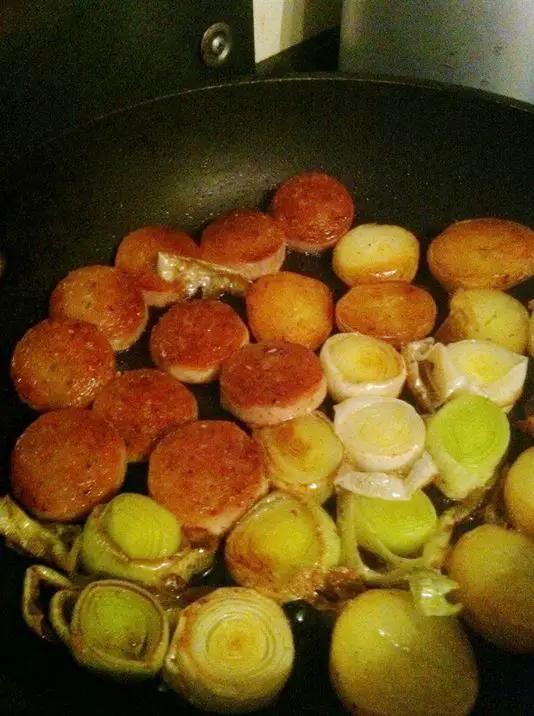 3. In the second pan, heat the butter and fry the bacon until crispy, approx. 4-5 mins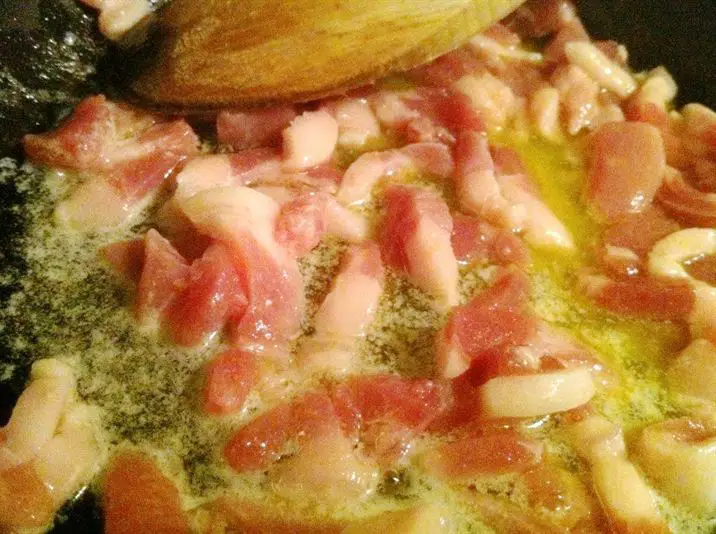 4. Back to the first pan. Add the scallops and cook until translucent, approx. 1 min each side.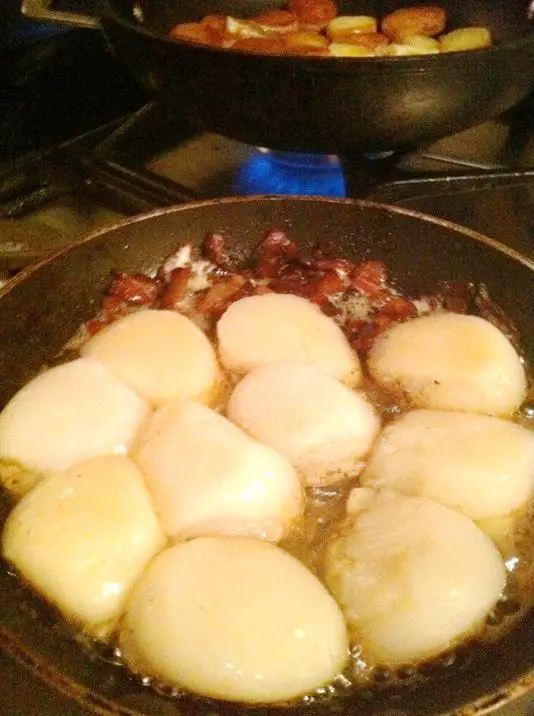 5. Serve on warmed plates by stacking cheffy-style with a slice of each ingredient to make 5 stacks: potato on the bottom, then a leek round, then pudding, then top with a scallop. Drizzle over the crispy bacon and gloriously salty butter to finish.