To give you an idea of how tasty this Wildebeest Fillet Steak was, I asked my wife halfway through our meal what she thought of the meat. 
œDelicious, she said. œIs it rump or fillet? Its got the texture of rump but the flavour of fillet.
Fillet, I replied. œWildebeest fillet.
Thats the joke, you see: she thought she was eating beef. In fact, if I had told her we were having wildebeest for dinner, shed have flatly refused. And I actually thought she would push her plate away when I told her the truth.
But she didnt: she devoured the lot, and finished off a little of mine, too.
To be honest, though, the steak sent to me for review purposes by Alternative Meats wasnt really to my taste. My wife was right: it did have the chewy texture of rump beef steak, but also the blandness of an ordinary fillet of beef. It was nice but for my tastebuds, didnt compare with a well-hung, well-marbled, rare breed beef fillet steak.
However, the dressing Id prepared to go with it, took the meat to another level.
Four-Spiced Chilli Oil is a recipe I found in Ching-He Huangs Chinese Food in Minutes cookbook.  It had a heat that started off as subtle as a lit match from half a mile away, which then built to a ferocious furnace that left my tongue numb and gums glowing.  An addictive heat that you can only get from chillies.
I think Ching-Hes idea was to drizzle the lot over cooked beef, but I bottled out at that and sieved the oil into a separate bowl to remove the spices. Otherwise, I think Id be writing this from hospital.
Serves 2
1 wildebeest fillet steak
1 tbsp sunflower oil
For the chilli oil
4-5 tbsp groundnut or sunflower oil
4 dried red chillies
Half tsp cloves
Half tsp fennel seeds
2 star anise
1 tbsp Sichuan peppercorns
1 green chilli, deseeded and bruised in a pestle and mortar
1 tbsp lemon juice
A few pinches of sea salt
To serve: Hot mixed salad leaves (I used rocket, baby spinach and watercress) and 1 roasted red pepper, deseeded, peeled and sliced.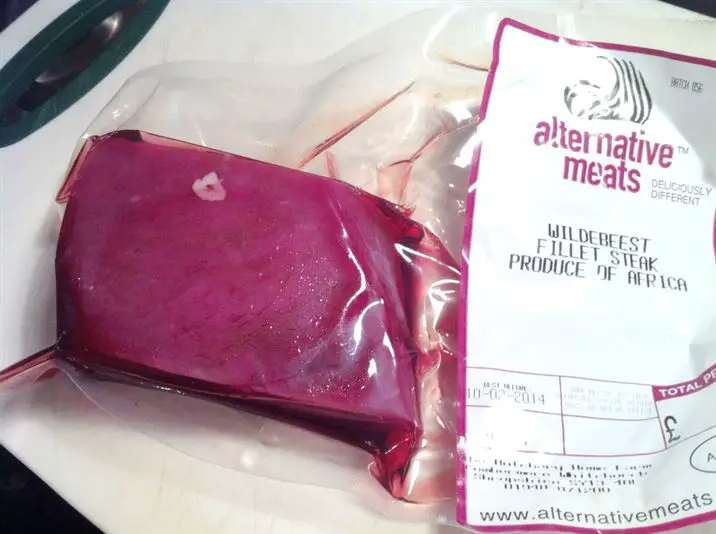 1. Heat a large frying pan until very hot. Rub the wildebeest fillet steak all over with the sunflower oil. Cook in the pan for 3 mins each side. Remove and rest for a couple of minutes.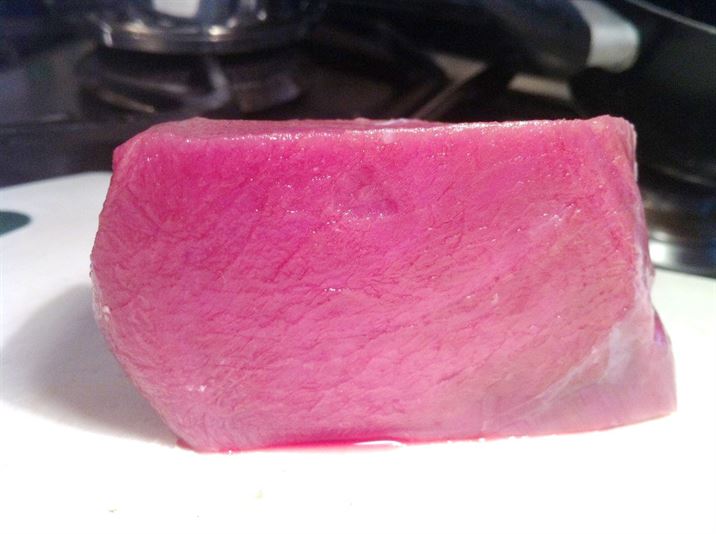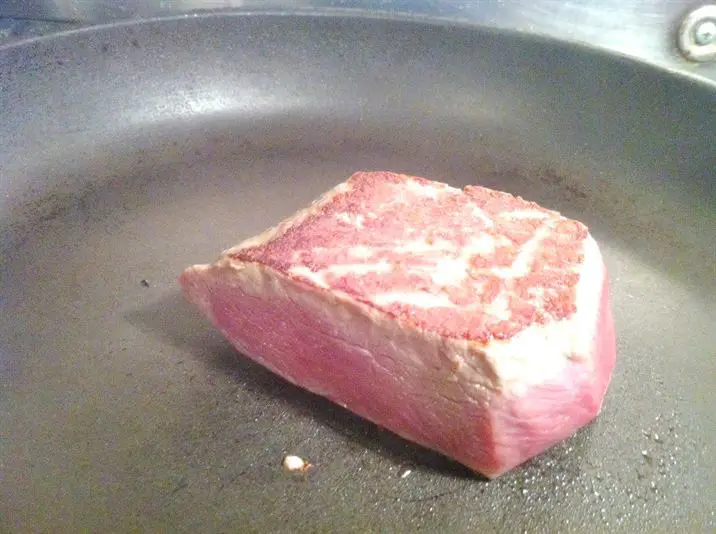 2. In the meantime, make the chilli oil by heating a pan until very hot and adding all the ingredients. Stir for a few seconds and turn off the heat. Sieve into a separate bowl (or dont, if youre a lunatic).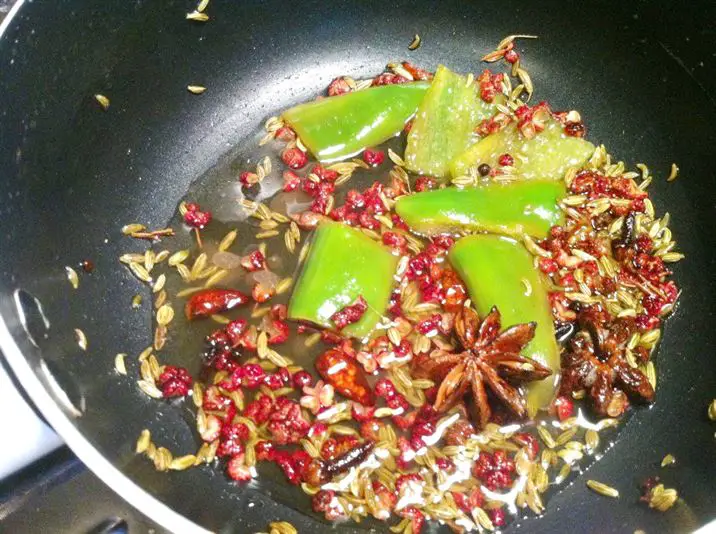 3. Arrange the leaves and peppers on a plate. Slice the wildebeest steak very thinly and drape over the salad. Drizzle the oil over the steaks. Serve.