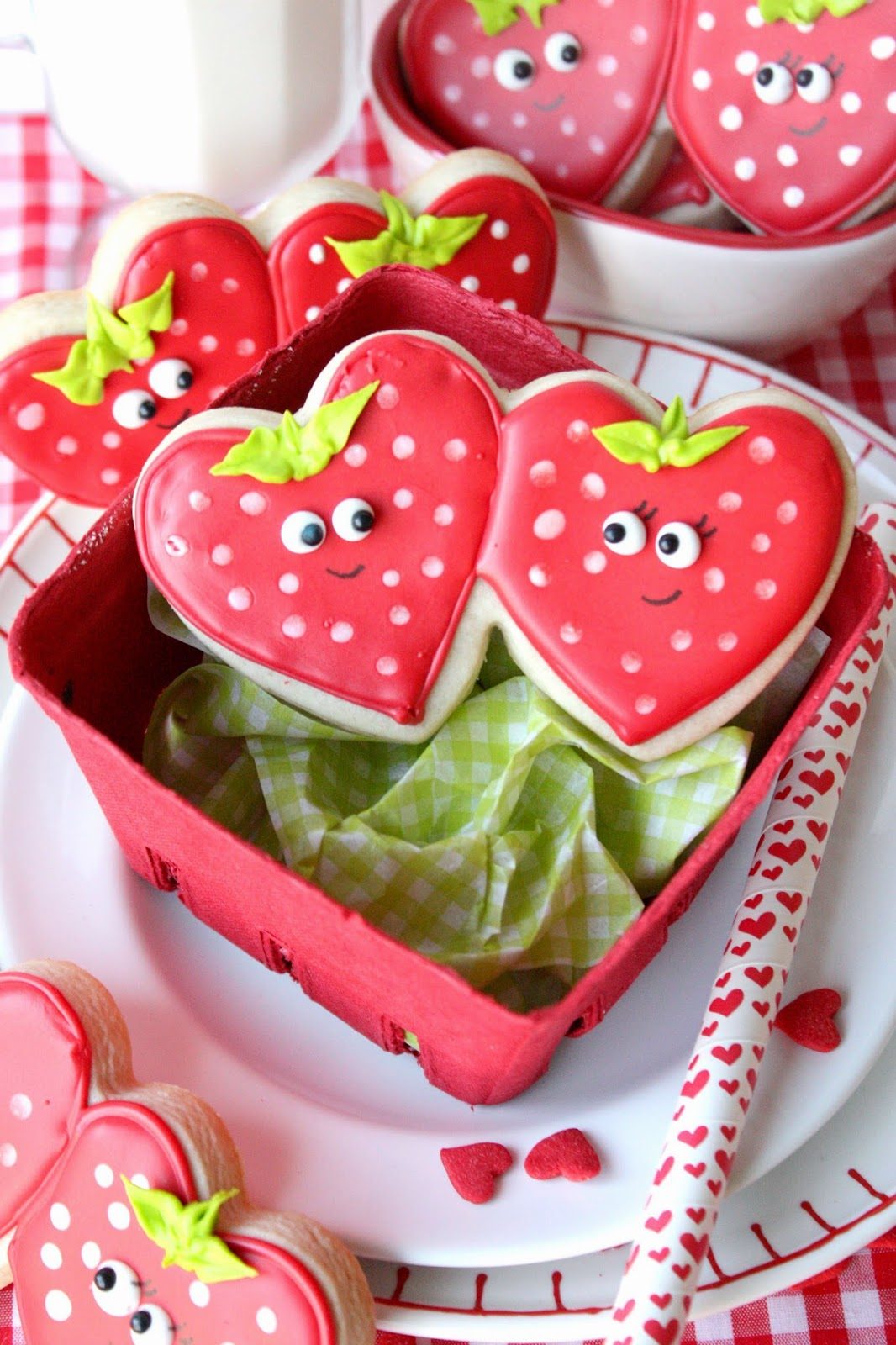 I just love making Valentine's Day cookies! I mean, it's all about love, hearts, the color red, and sweethearts! I have a lot of sweethearts…my husband, my kids, my grandkids…that's 16 1/2 (grandchild on the way:)) sweethearts right there!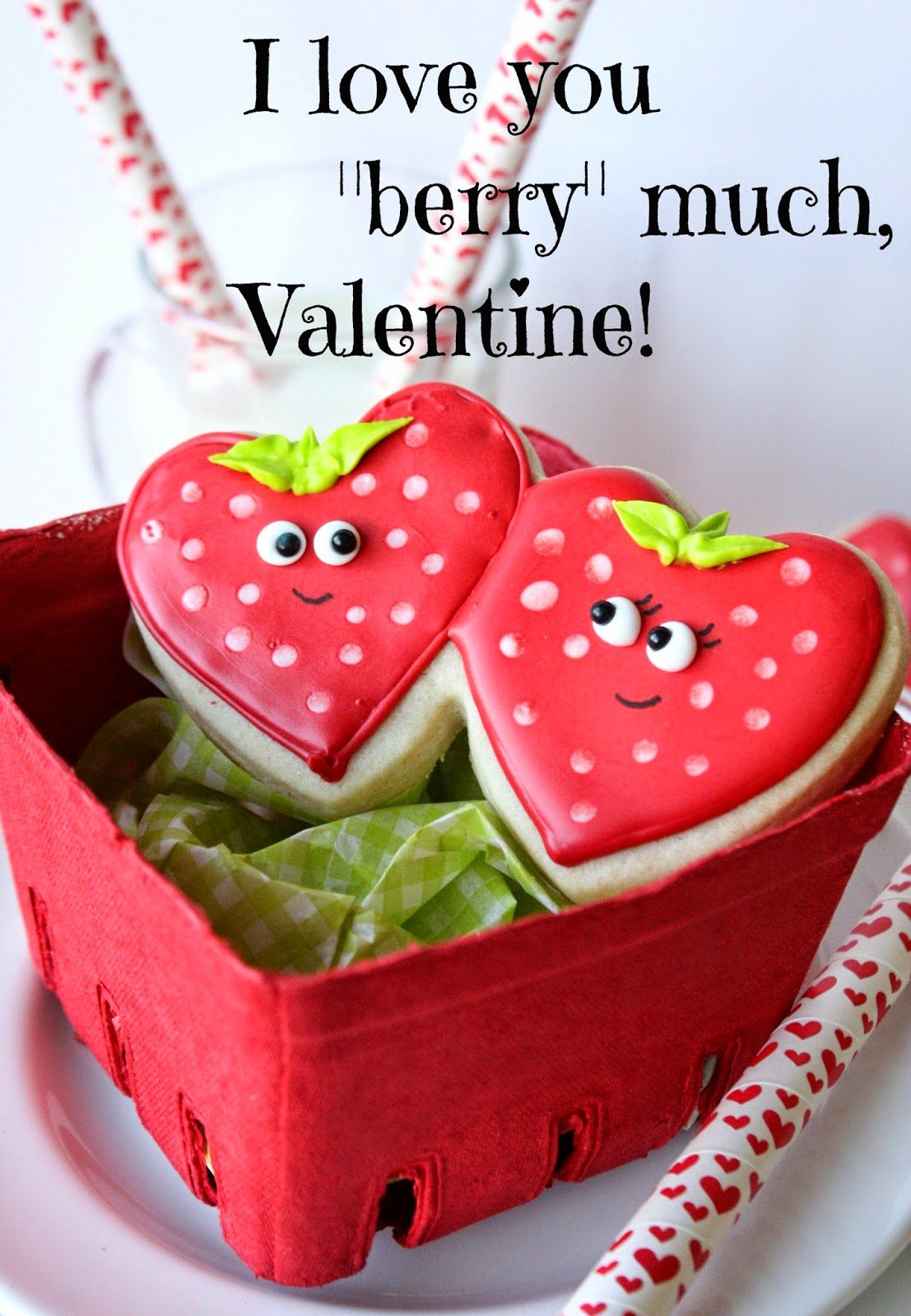 So…staring at my double heart cookie cutter and brainstorming for something other than just regular hearts, I came up with another red heart, from nature…strawberries! I'm sure you've noticed that strawberries are heart shaped, right? It may not be crazy creative, but I was excited to make these cute couples.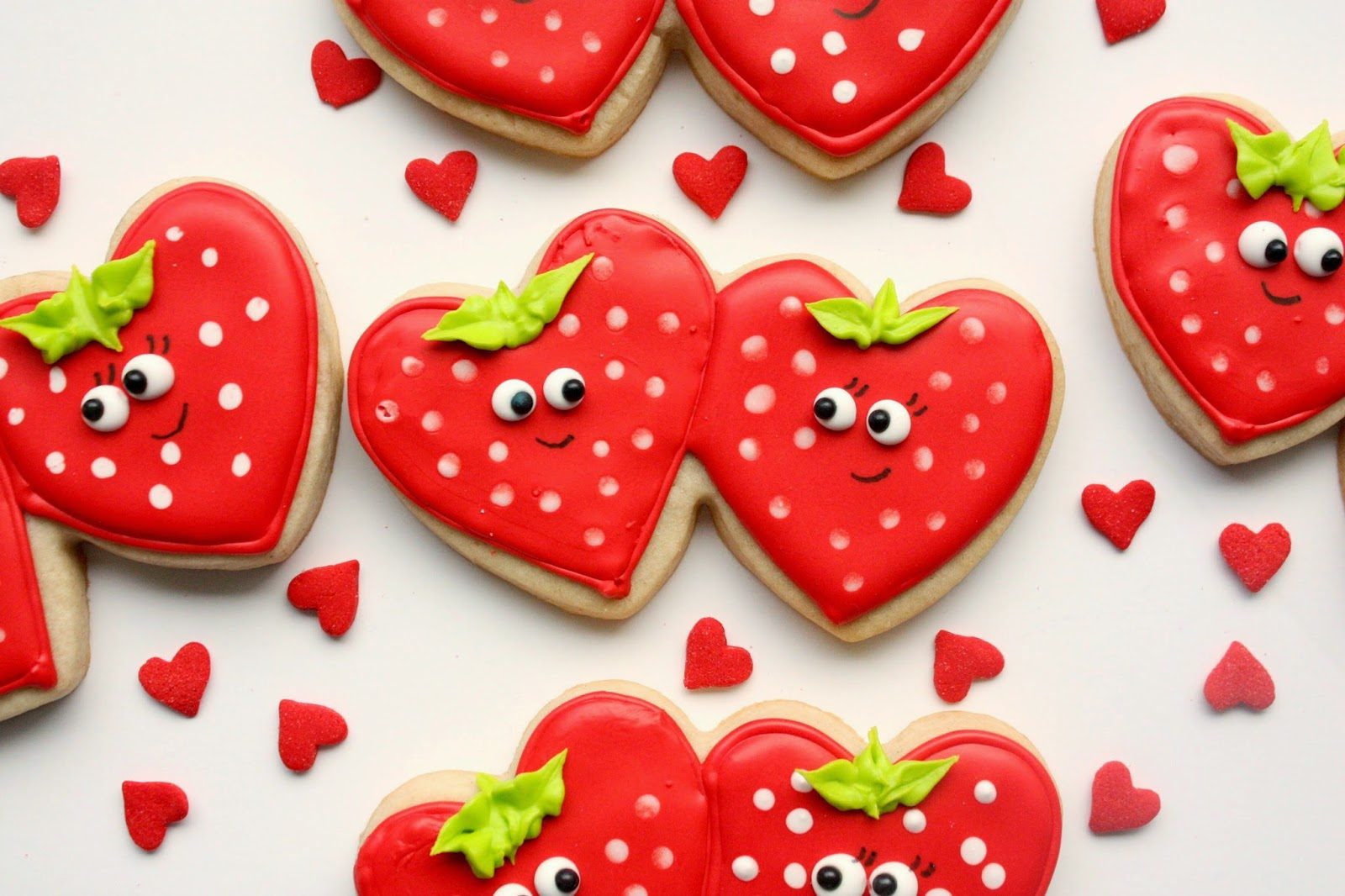 And of course, these strawberries don't have to be a romantic pair, but can be pals, or grandma and grandchild, or…you get the picture.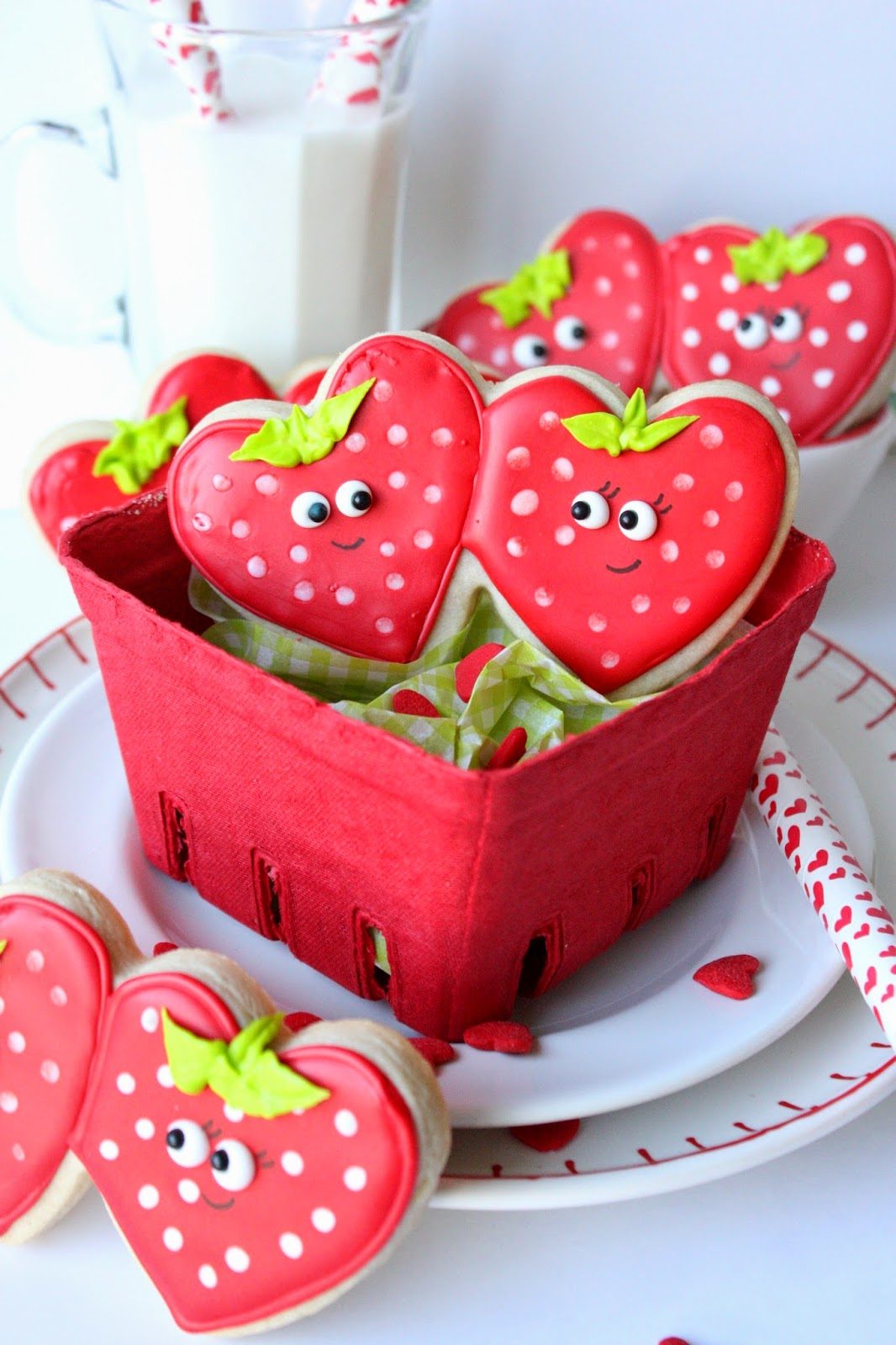 I'm pretty smitten with how these turned out! You know me…simple and cute is my cookie mantra, and these are both.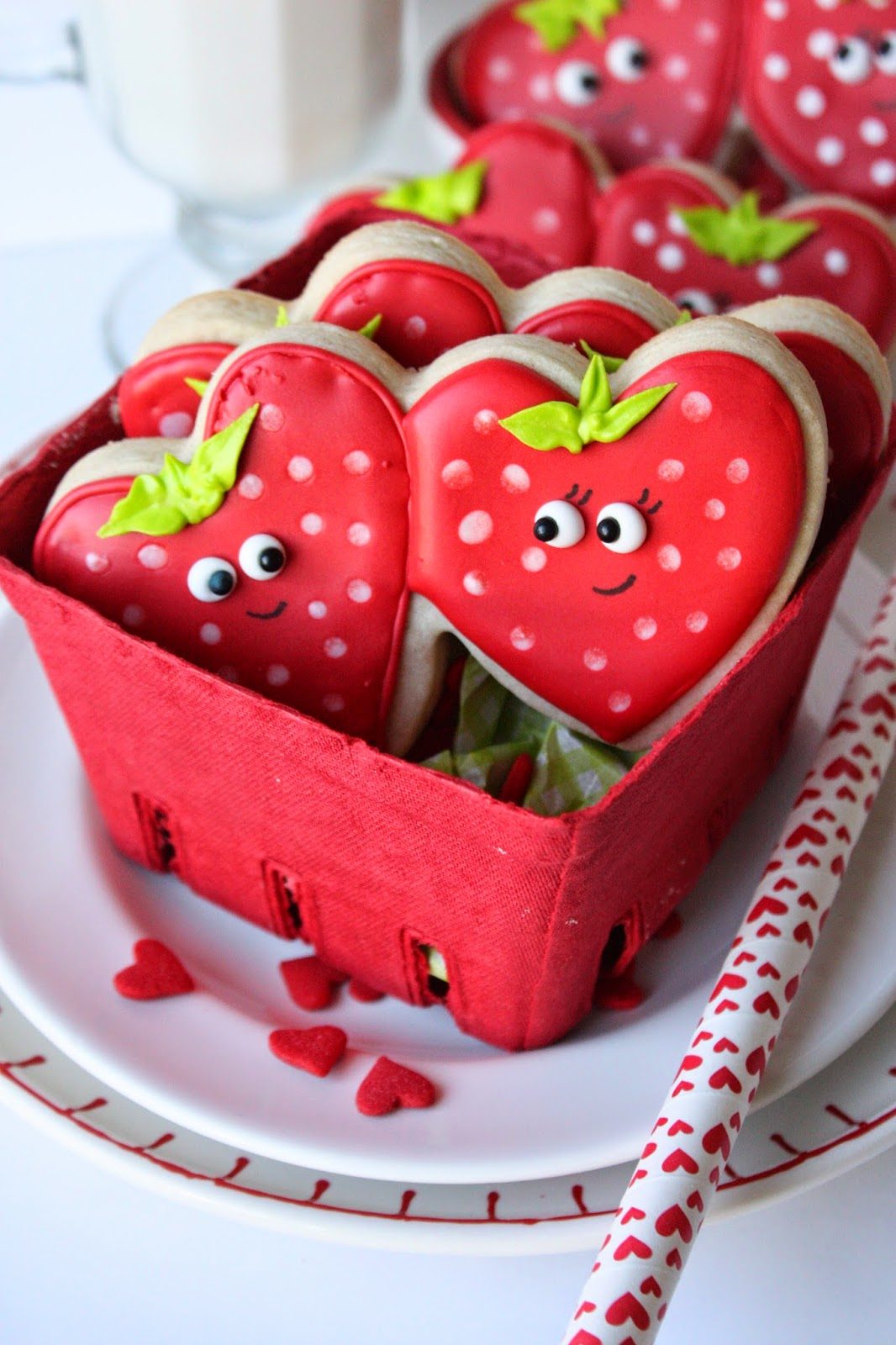 I hope all my sweethearts know how "berry" much I love them when I give them these cookies for Valentine's Day.
Strawberry Sweetheart Cookies
Ingredients
Double heart cutter
Sugar cookie dough
Royal Icing AmeriColor soft gel paste: Super Red, Super Black and Electric Green Black and red FOODoodler food coloring markers, fine point Black sugar pearls
Directions
1. Roll cookie dough out about 3/8-inch thick. 2. Cut out cookies from dough and transfer to cookie sheet with spatula. 3. Place baking sheet in freezer for about 10 minutes to help cookies hold their shape. 4. Bake according to recipe. 5. Let cookies cool. 6. With the red marker, outline the hearts. 7. With the red tinted, medium consistency royal icing, outline one of the hearts on the cookies, and let it set for about 10 minutes. 8. Outline the other heart with the red royal icing. 9. Fill a decorating bag fitted with a #1 tip with some untinted (white) royal icing, with the same consistency as the red. Set aside. 10. ill the hearts with the red royal icing and a #3 tip. Use a toothpick or other touch-up tool, to fill the icing to the edges. 11. Immediately add small dots to each heart with the set-aside bag of white icing. 12. Allow cookies to dry for a few hours, or overnight. 13. With the green icing (on the thick side) and a leaf tip, add the leaves. 14. Add small "globs" of white royal icing for the eyes with a #1 tip. 15. With tweezers (used for food), add the black sugar pearls(try to position them so that the strawberries seem to be looking at each other). 16. Use the black marker and add the smiles.
HAVE FUN!

Linked to:
Kitchen Fun and Crafty Friday
I'm Lovin' it Linky Party
Link Party Palooza