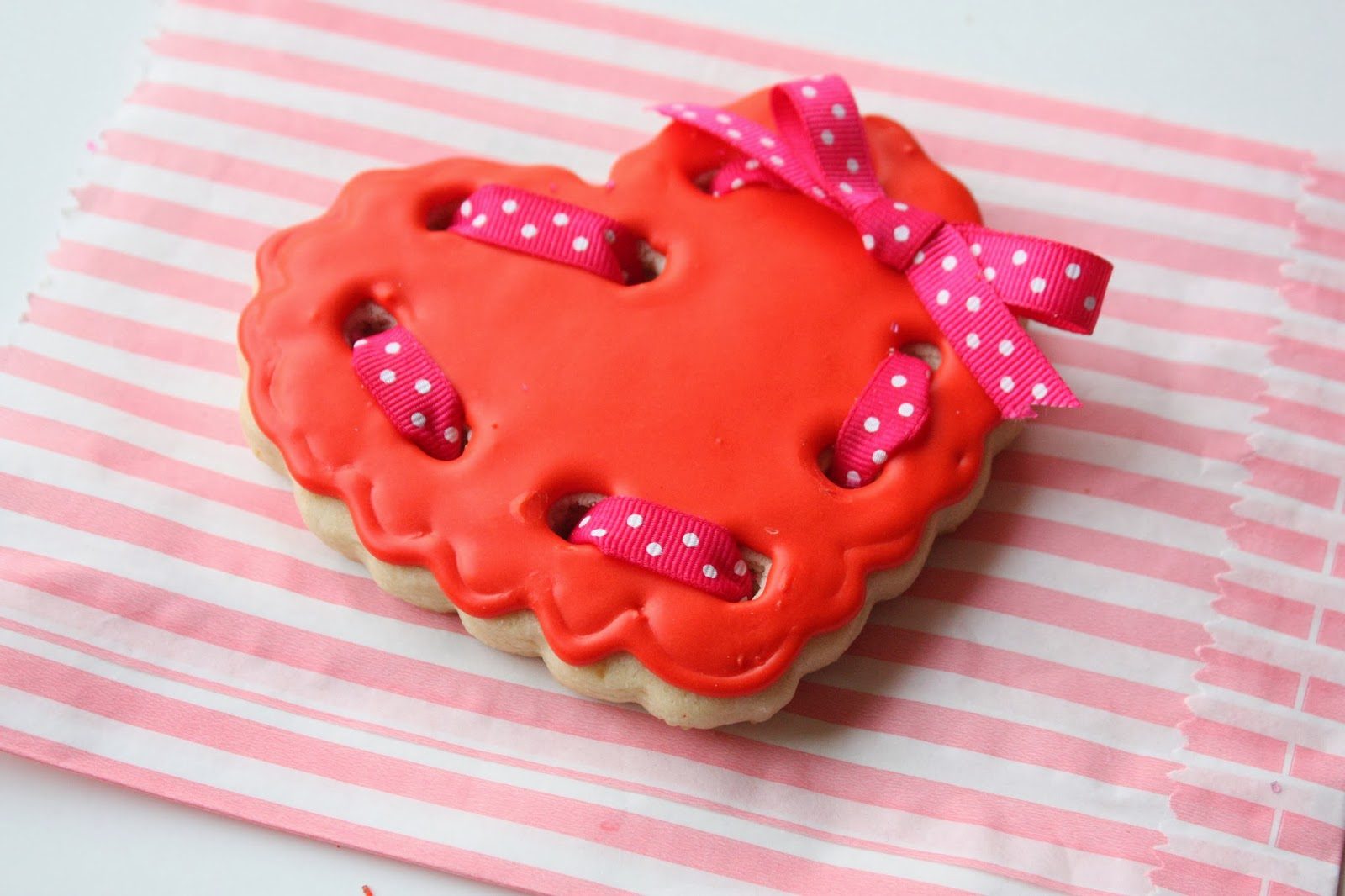 This heart cutter is one of my favorite hearts because of the scalloped edge.  I wanted to dress up the cookies even more, so made holes along the edge to thread some ribbon through it. It wasn't too difficult and the ribbon sure did fancy it up a bit.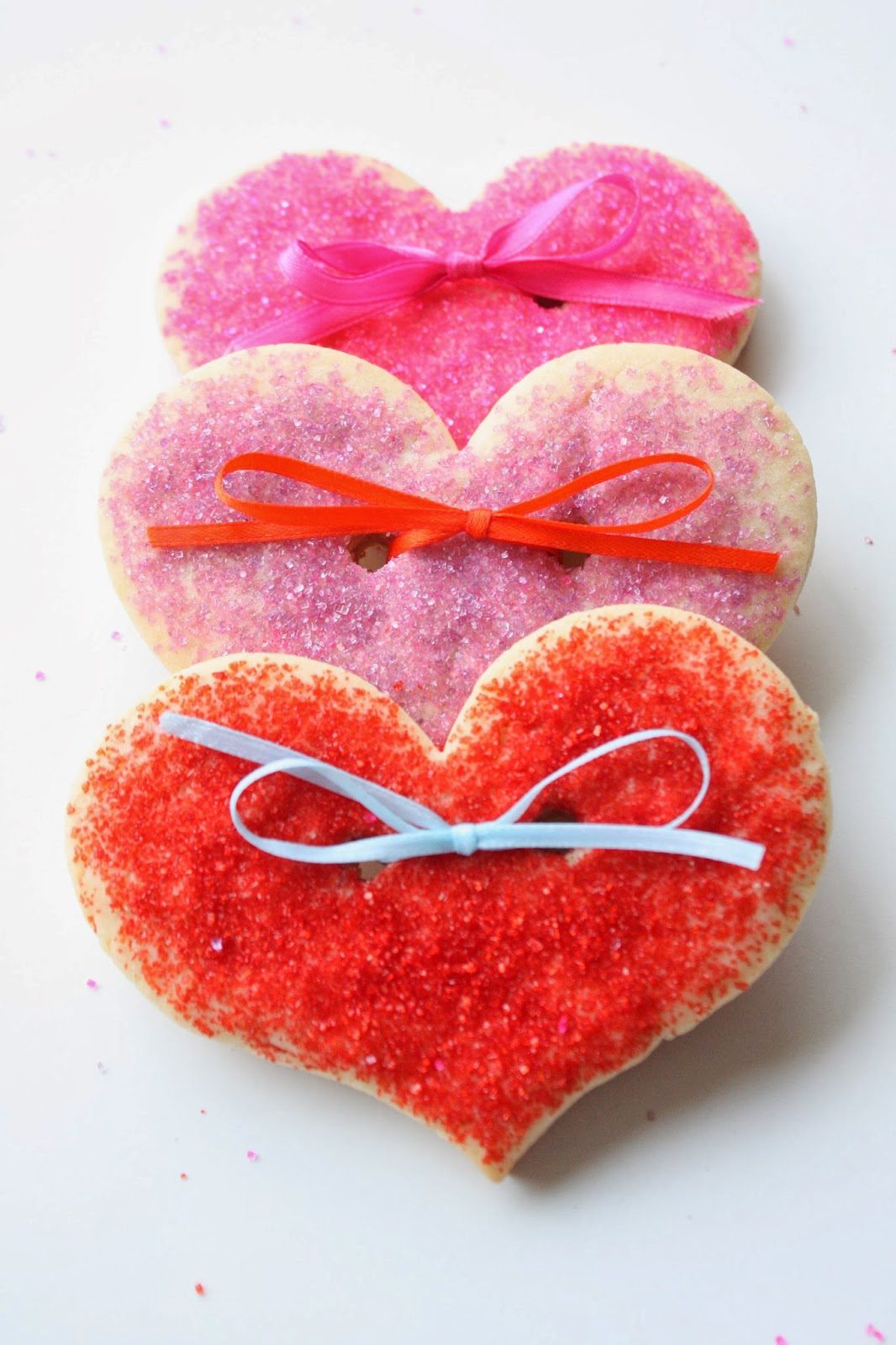 I like this cutter too because the hearts are very rounded.
I decided to make the ribbon threading more simple with these cookies,
adding just two holes for the embellishment.  Adding sugar to these hearts (pre-baking) made them even easier, with no royal icing involved.
I really like both designs, and I hope you do too:)
There's still plenty of time to whip these up for your Valentines!
Scalloped Heart Cookie
Sugar Cookie dough
Royal icing
Drinking straw
Tulip red soft gel paste food coloring (Americolor)
Ribbon (new & clean:))
1.  Roll out cookie dough
2.  Use cutter to cut out hearts and move to cookie sheet. (*At this point you can use the straw to make holes, evenly spaced around the inside edge of the heart, or you may choose to make the holes immediately after the cookies are taken from the oven and are still soft enough. You may need to do that to neaten them up even if you made the holes pre-baking.)
3.  Bake according to recipe and let cookies cool.
4.  Tint the royal icing with the red, and make it thick enough to outline and thin enough to fill.  (I usually use a spoon to lift out a thread of icing and when it "disappears" into the rest of the icing at a count of about 4 seconds, it is ready.
5.  Outline the cookie with a #3 tip, also outlining the holes. let dry for about 15 minutes.
6.   Fill in the heart with the red food coloring and let dry completely, overnight if possible.
7.  Thread cookie with a ribbon and tie a bow when the two ends meet.
Sugar Heart Cookie
Sugar Cookie Dough
Drinking straw
Colored sanding sugar
Ribbon
1.  Roll out cookie dough and use heart cutter to cut out cookies.
2. Make two holes (see photo above) in the heart, according to the directions in #2 above*.
3. Place on baking sheet and add the sanding sugar to the cut out cookies.
4.  Bake according to recipe.
5.  Let cool and add the ribbon.
Have Fun!
Linked to: