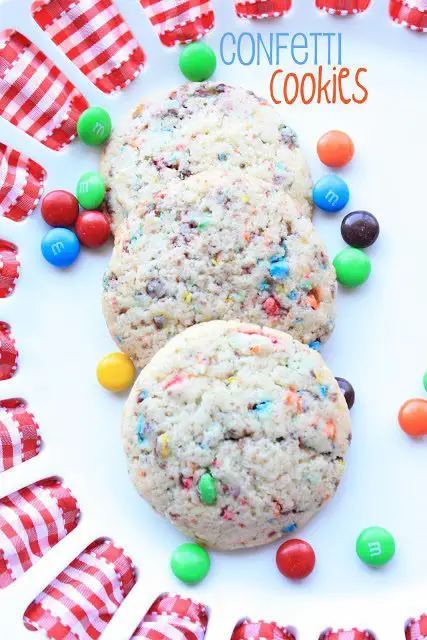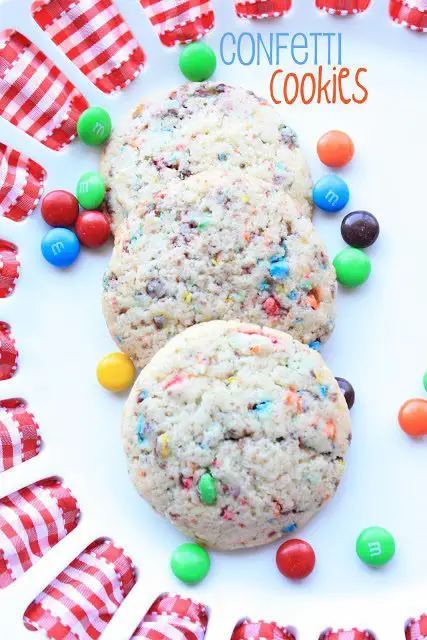 The other day I was making some m&m cookies and when I got to the bottom of the bag there was some m&m dust-like bits left. I thought it looked kind of pretty and would be fun added to a cookie:) Hence, m&m confetti cookies were born!
I searched for a recipe and found a sprinkle cookie recipe on Stephanie Cooks~Thanks Stephanie!
The broken m&m bits remind me more of confetti than sprinkles, which I mixed right into the batter. The result is a buttery cookie with just enough m&m's in there to satisfy your chocolate craving and add some pizazz:) I love how they look!
Before you start the cookies, place some m&m's in a ziploc bag and use a rolling pin to smash them up!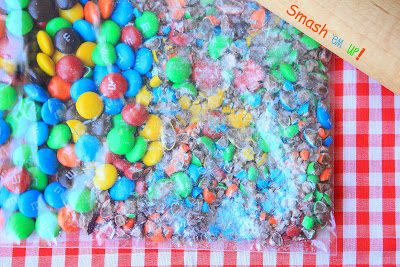 It actually worked better to whack them with the rolling pin more than it did to roll over them with it. I ended up using about 1 cup of candy bits.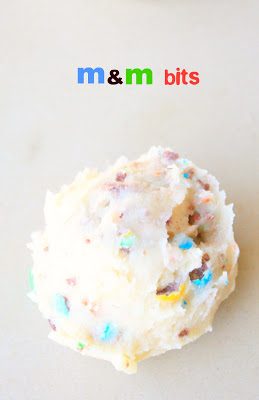 Even at this stage they look pretty!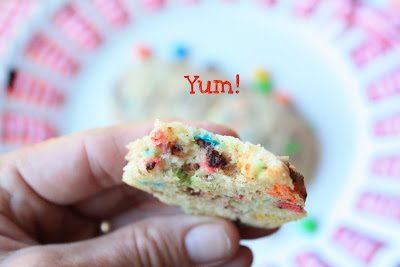 And in the end, they are wonderful!
Confetti (Sprinkle) Cookies (adapted from Stephanie Cooks)
Ingredients:
2 1⁄2 cups unbleached all-purpose flour 1 teaspoon baking powder 1⁄2 teaspoon salt 1 cup (2 sticks) unsalted butter, at room temperature 1 cup sugar 2 large eggs 2 teaspoons pure vanilla extract 1 cup crushed up m&m candies
Instructions:
1. Preheat the oven to 375 degrees. 2. Combine the flour, baking powder, and salt in a medium mixing bowl and set aside. 3. Combine the butter and sugar in a large mixing bowl with an electric mixer on medium-high speed until fluffy, 2 to 3 minutes. Add the eggs and vanilla and beat until smooth. Stir in the flour mixture until just combined. 4. Stir in 1 cup of the m&m confetti bits and mix well with a wooden spoon. 5. Use a medium (walnut size) cookie scoop and place cookie scoops on parchment-lined baking sheet(I used my stoneware~no need for parchment) about 3 inches apart. 6. Bake for about 10 minutes or just until the edges begin to brown. 7. Allow cookies to cool on the baking sheet for about 5 minutes before transferring to a wire rack to cool completely. Makes about 2 dozen cookies.
Enjoy!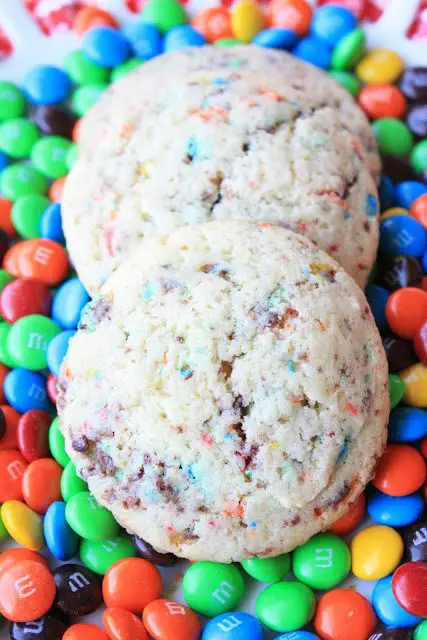 Linked to :
Your Recipe, My kitchen
These Chicks Cooked
I'm Lovin it Fridays
Inspiration Friday
Weekend Wrap Up Party