I had so much fun with my snowmen thumbprint cookies last year, that I knew I needed to make another thumbprint cookie for this Christmas season.  I have a soft spot for gingerbread cookies this time of year and realized that a gingerbread man would make the perfect thumbprint cookie! 🙂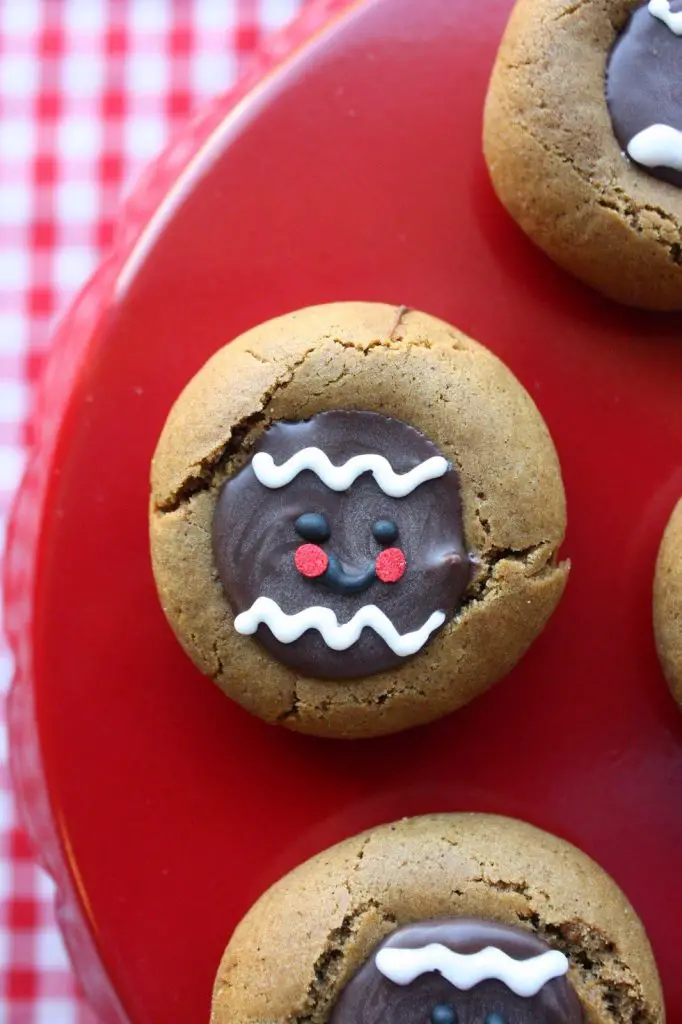 I used my favorite gingerbread cookie recipe, but transformed it into a new cookie by adding chocolate candy melts to fill the thumbprint centers, and royal icing for facial details. I finished them off with red confetti sprinkles for the cheeks. 🙂
The chocolate with the gingerbread is pretty darn yummy!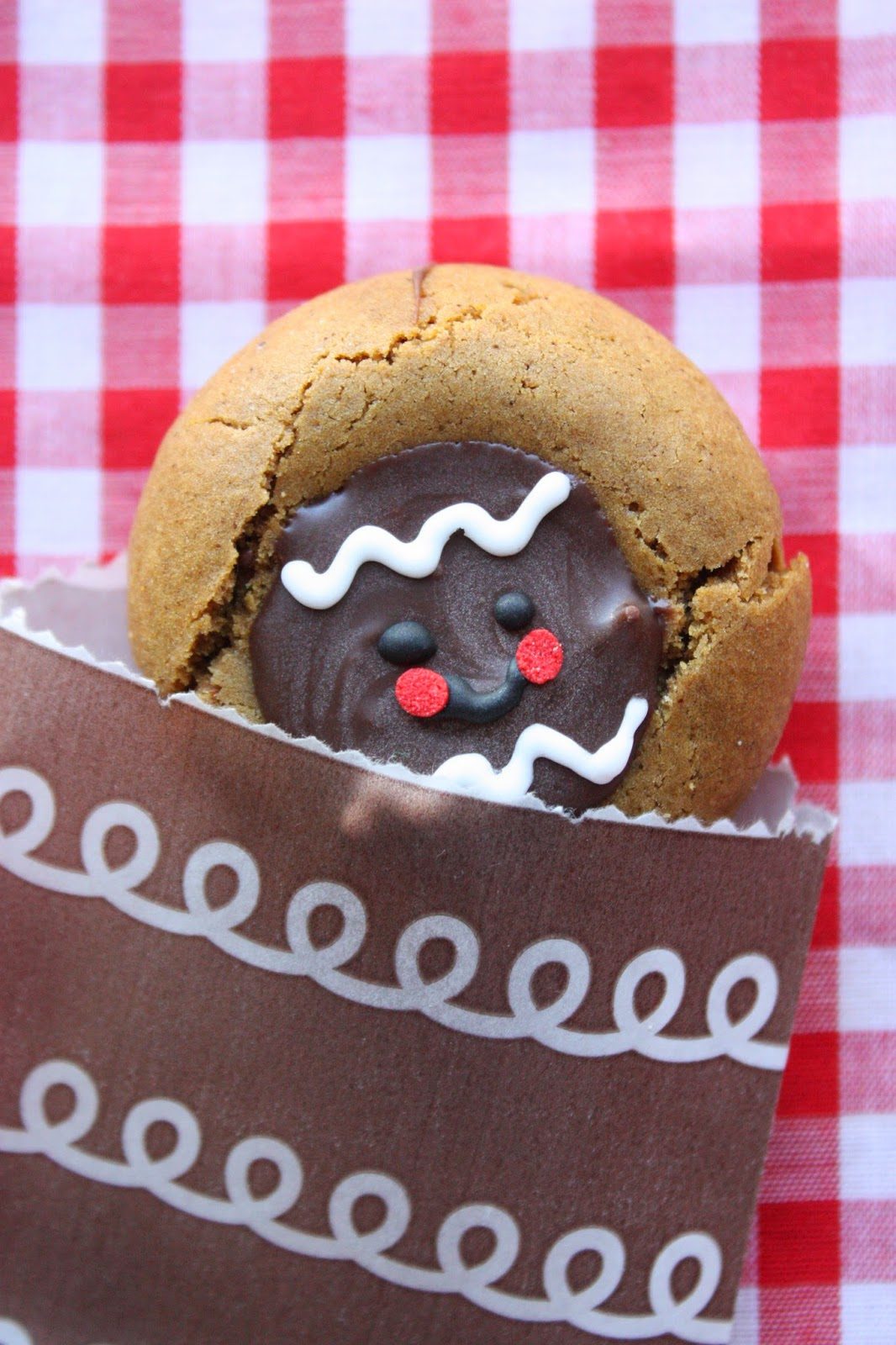 I'm kind of smitten.
Gingerbread Thumbprint Cookies
Cookie Ingredients:
Preheat oven to 350 degrees
Ingredients:
1/2 cup butter at room temperature
1/2 cup brown sugar
1/2 cup molasses
1 egg
3 cups all-purpose flour
1 tsp. baking soda
2 tsp. cinnamon
1 tsp. ginger
1/2 tsp. nutmeg
1/2 tsp. allspice
Chocolate candy melts
Black food coloring
Red confetti sprinkles (small)
Directions:
1. Cream the first four cookie ingredients together and set aside.
2. Mix the flour, baking soda and spices together, and add to the creamed mixture. Mix well.
3. Form dough into balls (rounded tablespoons) and place on parchment-lined baking sheets. 
4. Bake cookies at 350 degrees for 8-10 minutes.
5. After the cookies are removed from the oven, let them cool for a minute or two and then make an indent into each cookie with your thumb. (If you'd prefer, you can use the rounded bottom of a teaspoon.)
6. Let cookies cool.
7. Melt chocolate candy melts according to package directions.
8. Fill decorating bag with melted chocolate.
9. Fill each "thumbprint" cavity with the melted chocolate, and let it dry.
10. Tint some of the royal icing black with the black gel paste and put into decorating bag, fitted with a tip (#1 or #2)
11. Add facial details (eyes and smile) with the black icing to the middle of the chocolate. 
12. Add the red sprinkles for cheeks (I used food tweezers to place them).
13. Fill a decorating bag with white royal icing, fitted with a decorating tip (#1 or #2).
14.  Add the white ric-rac detail to the bottom and top of the faces. 
Makes about 2 dozen cookies.
ENJOY!