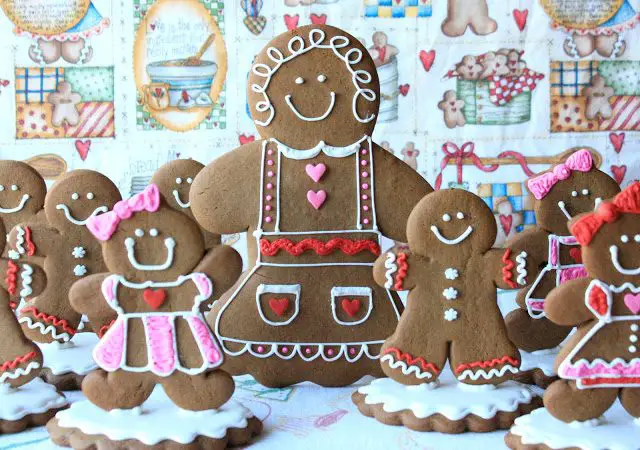 A couple of weeks ago I decided to sweeten my already sweet grandchildren by making them into gingerbread children as fun place cards for when they sit down to dinner on Christmas day(I still need to add their names on the white platforms). I hope they like their surprise!
Of course I couldn't resist adding grandma~I love this 9-inch cutter from Copper Gifts! Maybe I should have added grandpa too:)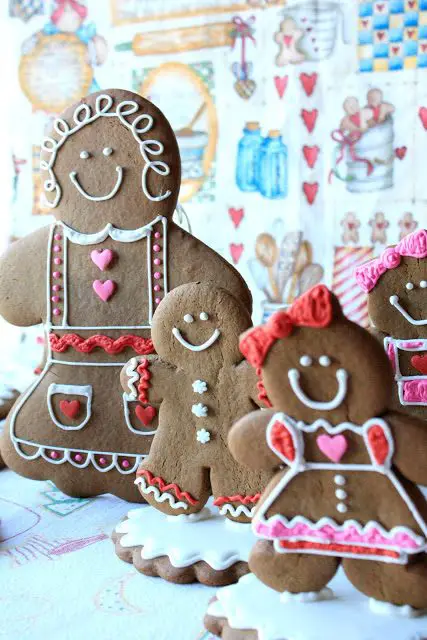 I have some gingerbread cookie dough set aside (and royal icing) in the fridge so that we can do some baking together, and I can't wait! Last week I received a call from my four year old Grandson in Texas asking me if we were going to make a gingerbread house. I could never say "No" to a request like that, so I made this little house and have it waiting for them:)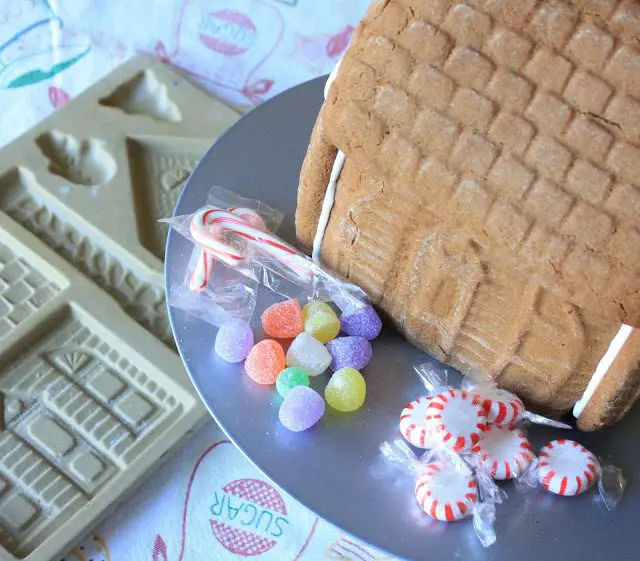 I also have some of these, in case they feel more like decorating a ginger house cookie..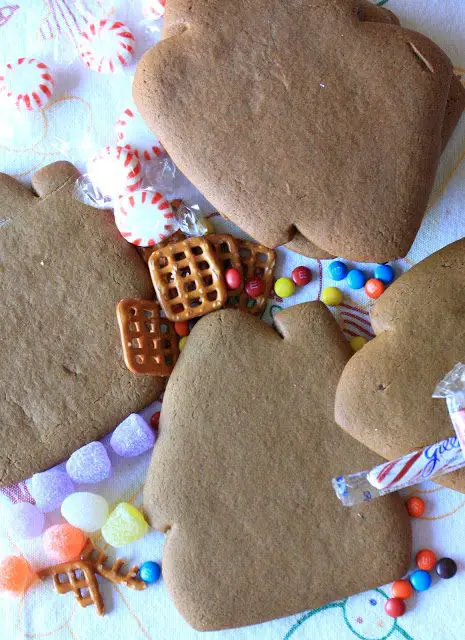 I want to decorate these cute cookies, bag them up with a ribbon and take them (along with our basket of candy canes) to friends, family and neighbors when we go Christmas caroling.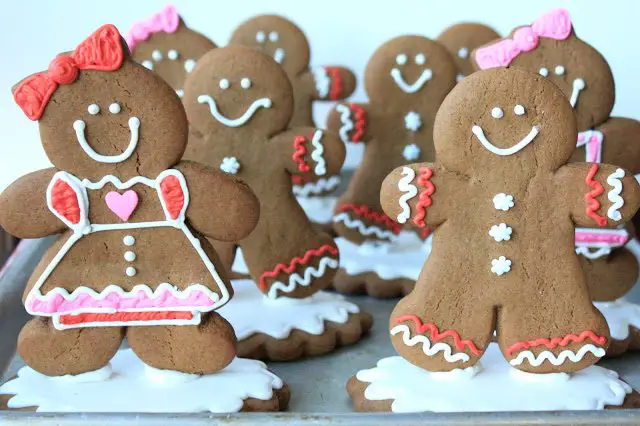 Here's all eight of them~five boys and three girls, from 7 down to 1! The cousins are all looking forward to playing together once again!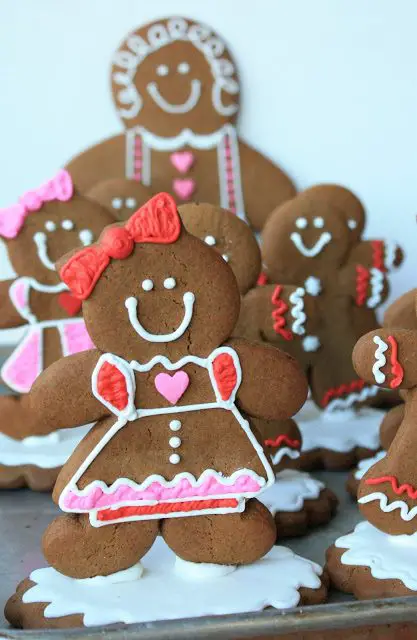 Gingerbread Cookies(I usually double the recipe) Preheat oven to 350 degrees
Ingredients:
1/2 cup butter at room temperature
1/2 cup brown sugar
1/2 cup molasses
1 egg
Mix all of these ingredients together(I use my kitchenAid), and set aside
In large bowl mix together:

3 cups all-purpose flour
1 tsp. baking soda
2 tsp. cinnamon
1 tsp. ginger
1/2 tsp. nutmeg
1/2 tsp. allspice
Add all of this to the other mixture. (I actually put each of these ingredients directly into my kitchenAid.)
On floured surface roll out cookies immediately (and use cutters for shapes), or store in the refrigerator up to a week. You may place baking sheet with unbaked cookies in the freezer for 10 minutes to help keep the shape while baking. Bake 8-12. minutes. Let cool on pan for 10 minutes.
As a mom and grandma, I look forward to all of my family being together and making more sweet memories, and can't help but think of the sad events of last week and the many parents and grandparents that won't be making more memories with certain children (from 6 to 56), each one precious, beloved and missed. These cookies bring them to mind, as a teacher and her students. I hope that the families will hold their own treasured memories close in their hearts, and pray that they will feel comfort and peace from a loving Heavenly Father.
~Merry Christmas~
Linked to:
I'm Lovin' it Party
Kitchen Fun and Crafty Friday