I decided this is the perfect moment to share with you the simplest, fastest, healthiest and most delicious ice cream recipe there is, the Frozen Banana Peanut Butter Ice Cream Sandwiches.
You can basically make this ice cream in 5 minutes from 1 ingredient: FROZEN BANANAS. From this point let your imagination run wild. I know I did, and as a result the amazing Frozen Banana Peanut Butter Ice Cream Sandwiches recipe was born. Prepare to be enchanted!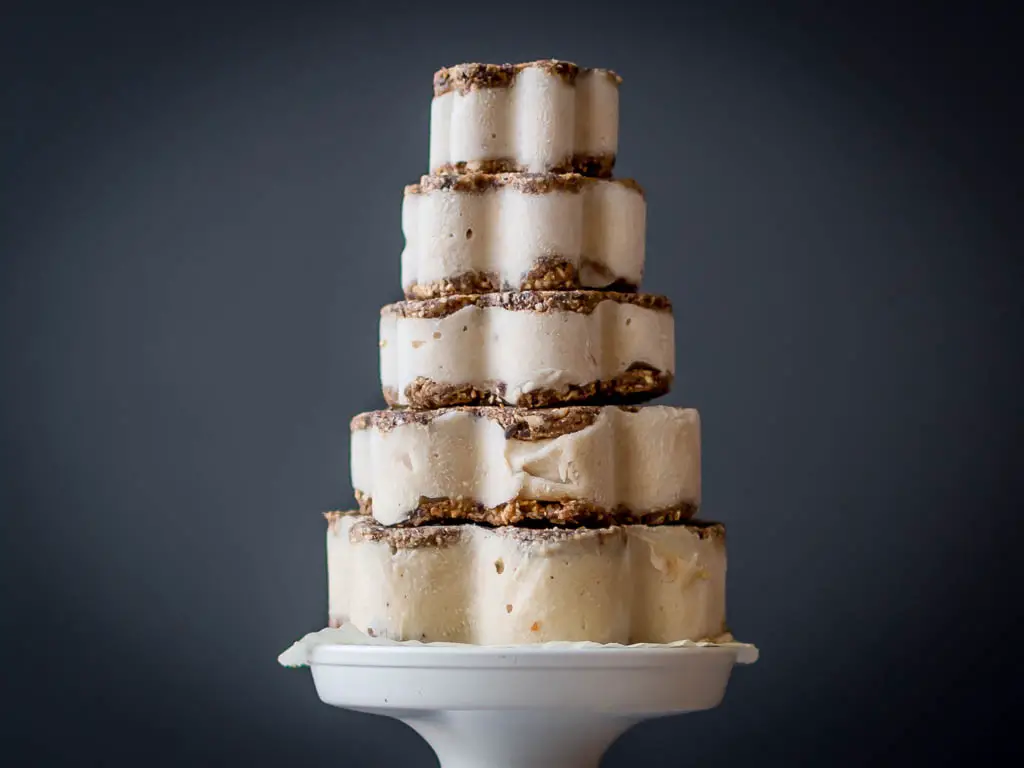 Stunning, right? Ice cream made of frozen bananas is a winner! I must admit, I was a little skeptical when seeing this on Pinterest, but trust me, the end result is fantastic, a must try for everyone, especially since:
It's A very easy to make recipe. It basically contains one ingredient for the actual ice cream. You just need a blender and that's it! You can of course add other delicious stuff to improve it. I added peanut butter, because I just don't think one could turn down "peanut butter banana" anything!
It's super fast! The ice cream takes like 5 minutes to make. The Frozen Banana Peanut Butter Ice Cream Sandwiches were ready in about 20 minutes or so! I choose to prepare a more complex recipe for this post, since I usually just open the freezer, grab the frozen bananas and whip the "Ice cream".
It is extremely healthy. I mean, hello! Bananas! A lot of nutritional benefits, as you know! We talked about that when I shared with you the versatility of bananas in a clean eating kitchen, as it successfully substitutes many bad ingredients. I used this amazing swap in my Peanut Butter Banana Muffins and in the Pancakes recipe.
It`s really tasty! You will never know it's not actual ice cream. Minus the artificial ingredients.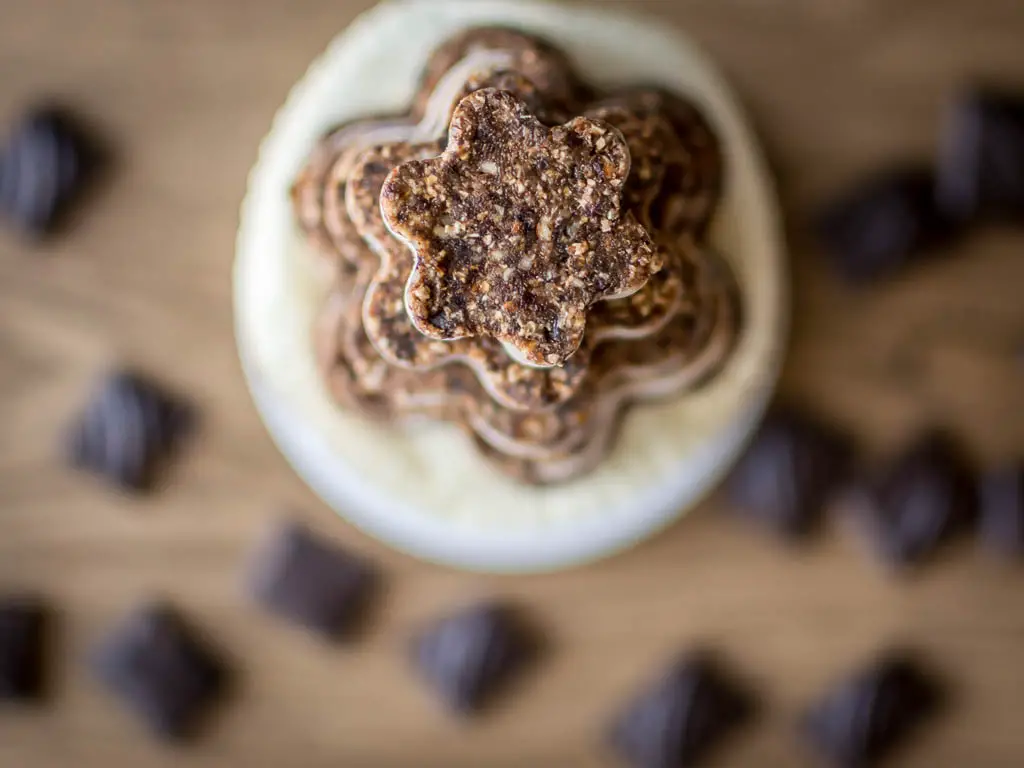 So, as I was saying earlier, the basic recipe is super easy. You just blend the frozen bananas and Voila! The Frozen Banana Peanut Butter Ice Cream is ready to be served and devoured! No ice cream machine! No bake! If you are really organized, like I am, you will never be caught with out a bag of frozen bananas in your fridge. Never again. Just in case you need a healthy midnight snack. Or an late dessert. Or a yummy breakfast. Whatever!
Ok…You got me! Fine, I love Ice Cream! I can take on a half a kilo of my favorite with no problems. I just choose not to (with great difficulty I might add!). Lucky for me, I discovered this guilt free ice cream, made of frozen bananas.
If you want more from this delicious treat, things become really fun! For me it was when I realized it totally needs peanut butter. And almonds. And chocolate. And the list could go on and on! And then, I remembered how much Gabi likes Ice cream sandwiches. Plus, I already imagined how the photos will look. So that`s how the Frozen Banana Peanut Butter Ice Cream Sandwiches recipe was born.
Since I was not going to turn on the oven to bake cookies for the sandwiches, I went with a "no bake cookie recipe", using a blender and the basic ingredients I use to make the granola bars: oats, almonds, dates. And chocolate, of course!
I used cookie cutters for the dough, in different sizes, so I could capture the photos I had in mind. Don`t stress to much over that, the Frozen Banana Peanut Butter Ice Cream Sandwiches will be over before you know it and it really won`t matter if the sandwiches were similar in shape or size.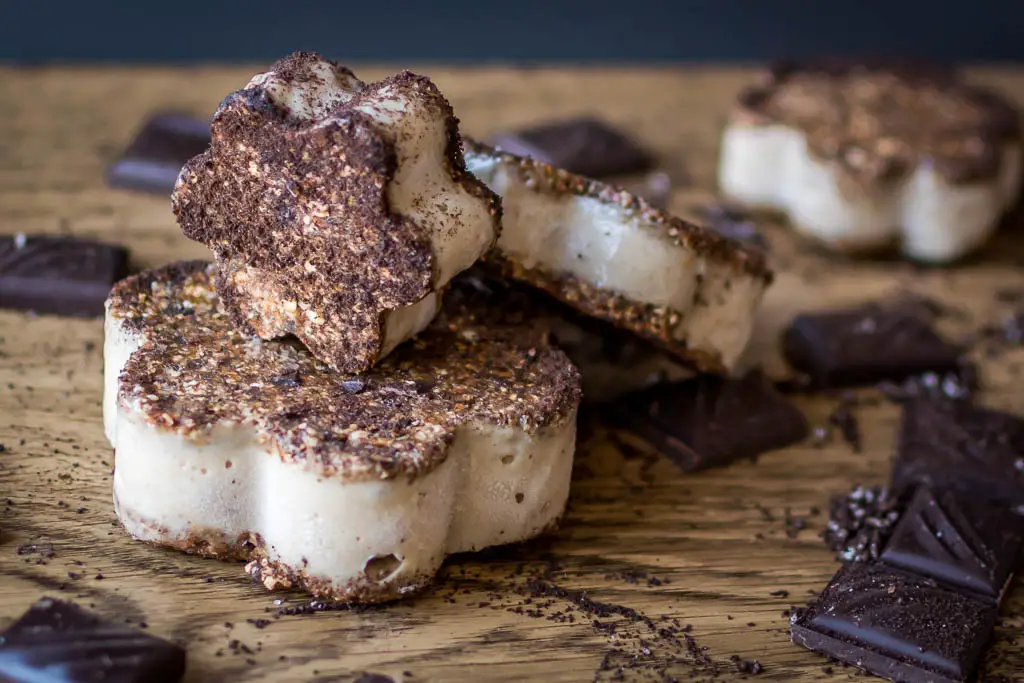 In another train of thoughts, Gabi was so excited when he walked into the kitchen to see what I`m up to, that he decided we should decorate the ice cream sandwich cake with grated Oreos. So, that`s how my clean eating, Frozen Banana Peanut Butter Ice Cream Sandwiches got the Oreo treatment! I don`t recommend it though! Things get really messy as you can tell for yourselves and the calorie count sky rockets! Gabi regretted it badly 5 minutes later, when he started to peel off the Oreo layer off the sandwiches.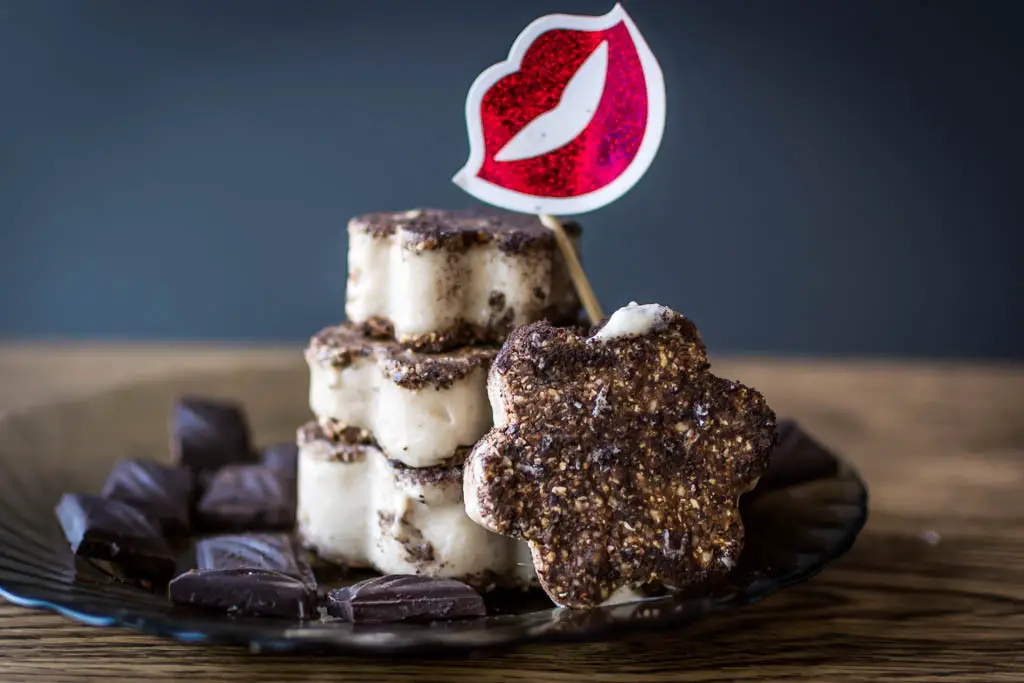 I really hope I convinced you to give this amazing Frozen Banana Peanut Butter Ice Cream Sandwiches recipe a try. The frozen banana ice cream is a must for every one, a great clean eating dessert, but the no bake cookies are also delicious. Plus they go really good together.
So, what do you think? Will you make the Frozen Banana Peanut Butter Ice Cream Sandwiches? Do you have other great recipes for this versatile dessert? Leave a comment bellow!