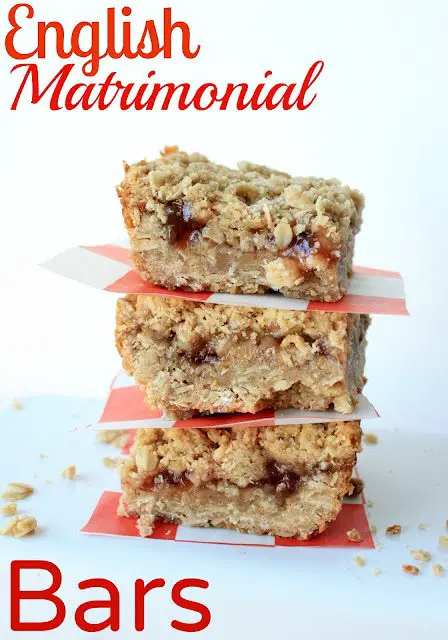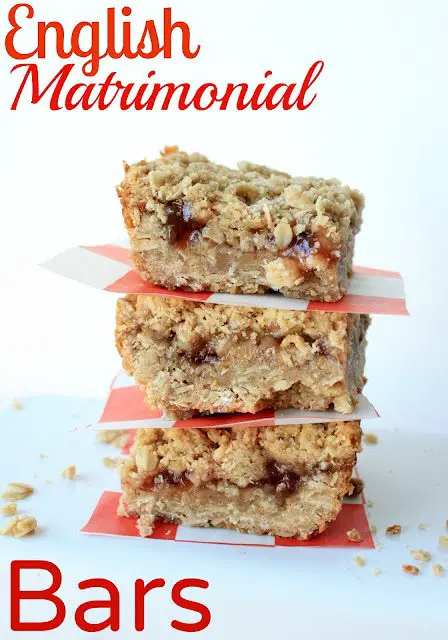 When my friend Hani, of Haniela's, invited me to join in on a "Berrylicious" link-up, I was tickled! The only problem was choosing just one berry recipe! I finally decided on these English Matrimonials (I don't know how they got their name, even though I tried to find out).
Though I have never blogged about these bars, they're one of our very favorite treats, dangerously so! I simply can't make them too often, unless they're earmarked for someone else, otherwise my husband and I will eat them in short order:) To top it off, they are literally ready for the oven in 5 minutes!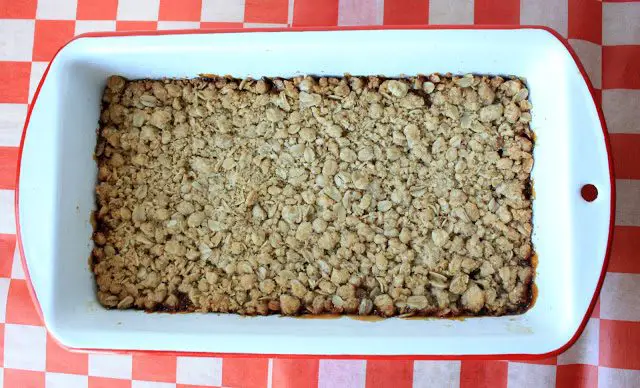 We were first introduced to these bars on one of our favorite weekend jaunts to Pacific Grove. This particular time we picked "The Old St. Angela Inn" as our Bed & Breakfast of choice for lodging. We discovered these very tasty bars in the guest's cookie jar, and were instantly smitten! The inn had a cookbook for sale which included these bars, so I was happy:)
Don't let the unassuming look of these bars fool you; between the texture and the almond extract with the berry jam, they pack a powerful and delicious punch!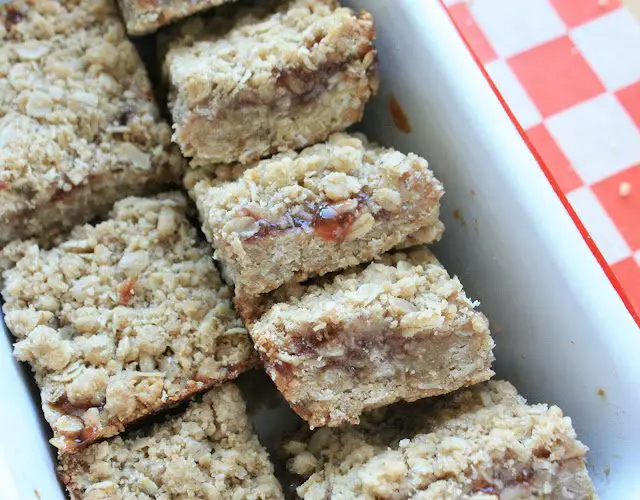 English Matrimonials 1 1/4 cups flour 1 cup packed brown sugar 1 1/2 cups oatmeal 1/2 teaspoon salt 3/4 cup butter, melted 3/4 cup berry jam (I used my homemade strawberry jam) 1 teaspoon almond extract Preheat oven to 325 degrees. Lightly grease a 9-inch loaf pan. Combine all ingredients except jam and almond extract. Pat half of the mixture into prepared pan. Mix jam and almond extract. Spread over oat mixture. Pat other half of oat mixture on top. Bake 40-45 minutes or until light golden brown. Cut into bars when cool. Be sure to click on the links below to see all the fabulous blogs featuring the other beautiful Berrylicious desserts: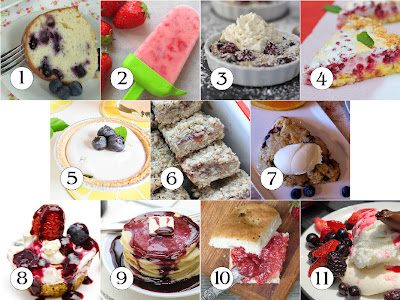 1. Joan, Chocolate Chocolateand More – Lemon Blueberry Pound cake 2. Charity, Foodlets – Strawberry – Banana Popsicles
3. Jamie, Green Beans & Grapefruit – Mixed Berry & Cookie Butter Clafouti 4. Hani, Haniela's – Red Currant Meringue Cake
5. Katrina, In Katrina's Kitchen – Frozen Blueberry Basil Lemonade Pies
6. Sue, MunchkinMunchies – English Matrimonials
7. Bia, Rich and Sweet – Blueberry Blackberry Orange Streusel Scones 8. Sam, SamsKitchen – Eton Mess Mini Cheesecakes
9. Sherron, Simply Gourmet Photography – Mulberry Syrup 10. Ann, Sumptuous Spoonfuls – Strawberry Chia Jam
11. Karen, TrilogyEdibles – Meringue Nest with a Bumbleberry Compote
THANK YOU berry much, Hani! 🙂
Linked to:
I'm Lovin' it Fridays