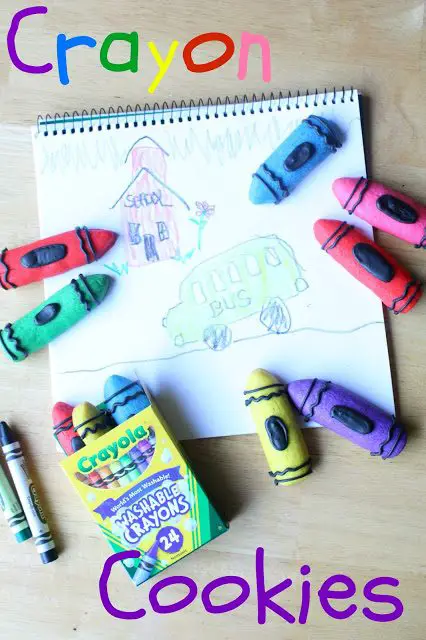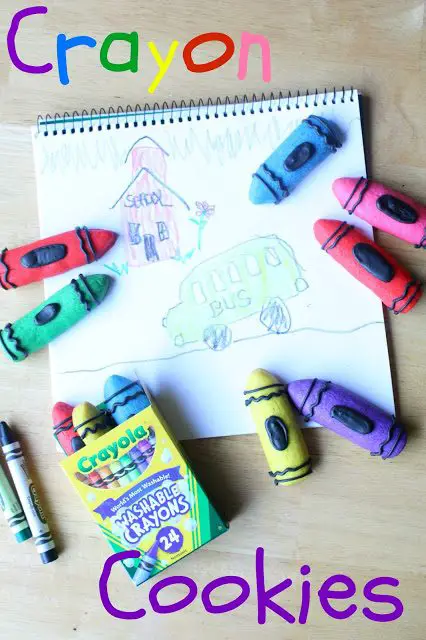 It may seem too early to talk about returning to school, but it's back in session in under a month around here.
Now, I don't know about you, but when I was in elementary school and a new school year began, my favorite part was all the new school supplies. Unlike today, when we arrived at school on the first day, all the basic supplies were waiting for each student at their desk. I'd get to school feeling a bit of the first day jitters, but then I'd see the brand new, familiar box of crayons on top of my desk, and the jitters would give way to excitement:)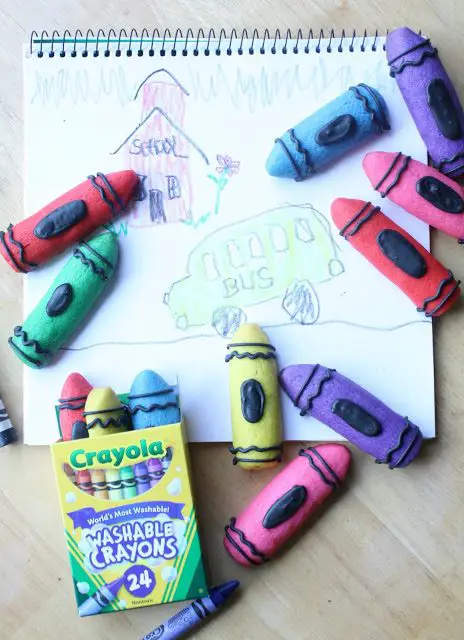 These crayon cookies have me pretty excited too! What's not o love?!? They are easy to make and fun to eat. Due to dyeing the dough, no royal icing is needed other than the simple, black details.
These would be a great treat to pack in your child's lunch, or to serve as an after school snack.
You can bet that these crayon cookies will be a definite favorite among the playground crowd!
Crayon Cookies
Whip up a batch of sugar cookie dough and royal icing.
Divide the dough up and add a different color of food dye (I used Americolor soft gel paste) to each portion, blending it in thoroughly.
Shape the cookies by taking a ball of dough and forming it into a rope. (My cookies baked up to about 1-inch wide and 3-inches long.)
Shape the top end of your cookie into a point. I used a small paring knife to help trim the tip and make it more pointy.
Before baking, place each sheet of cookies into the freezer for about 15 minutes. This will help the cookies hold their shape.
Bake at 350 degrees for 15-18 minutes. Let cool completely.
Using black royal icing and a #2 tip, add the details to each cookie. Let dry.
This recipe makes 7 dozen cookies with a few to spare.
Have Fun!
Linked to:
I'm Lovin' it Party
Kitchen Fun and Crafty Friday
Weekend Wrap Up Party
For the Kids Friday
Two Cup Tuesday