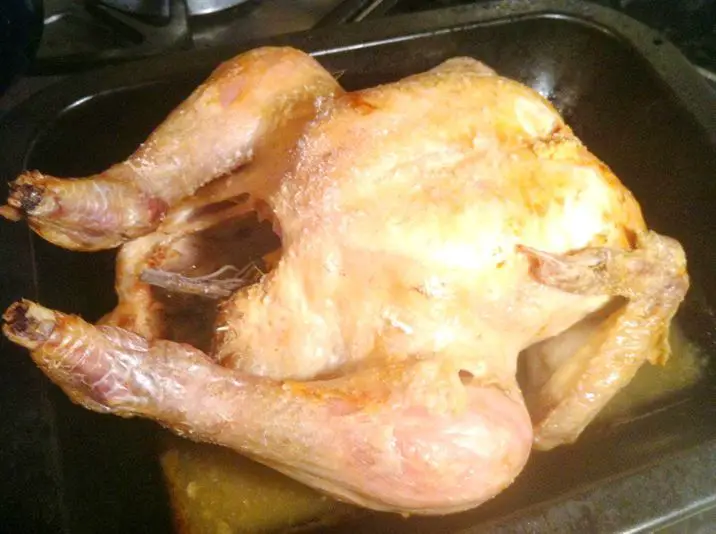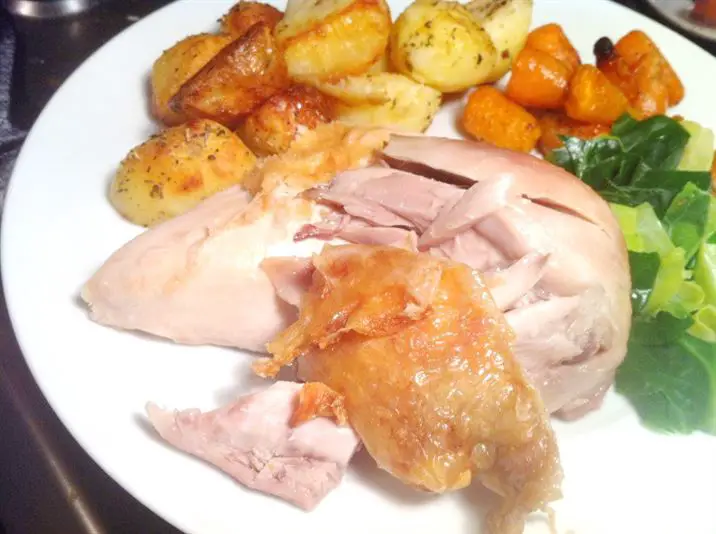 The twist to this classic roast chicken recipe come right at the beginning: bring a large pan of slated water to the boil and dunk the chicken in it for around 10 mins. This fast-brines the flesh, to make it incredibly juicy, but also tightens the skin which, after youve patted it dry, becomes incredibly crispy during roasting.
1 medium free-range chicken (about 1.6kg)
Salt and pepper
Olive oil
1 lemon
2 garlic cloves, crushed
Bunch of fresh herbs (sage, thyme, rosemary)
1 glass white wine
100 ml chicken stock
1. Preheat the oven to 200C/Gas 6. Bring a large pan of salted water to the boil and add the chicken, breast-side down. Turn down the heat and simmer for 10 mins. Remove from the water and pat dry.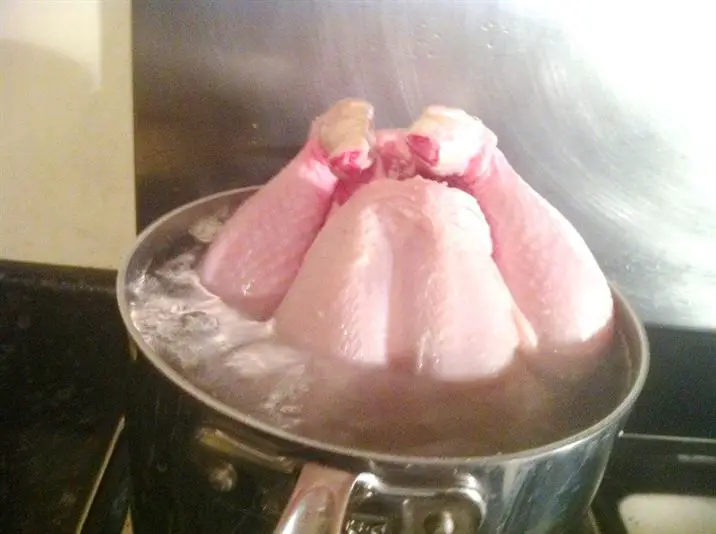 2. Put the chicken in a roasting tin and rub with oil. Season generously and add the lemon, garlic and herbs to the cavity. Tip the wine and stock into the bottom of the tin, and roast for 1 hour  to 1 hour 15 mins, or until the juices run clear.
3. Ten mins before the end of cooking, turn up the oven temperature to 230C/Gas 8 to crisp the skin. Keep an eye on it to prevent it burning.
4. Allow the chicken to rest for 15 mins before carving.
5. Serve with roast potatoes, roast carrots and buttered cabbage, with a gravy made from the juices in the roasting tin.