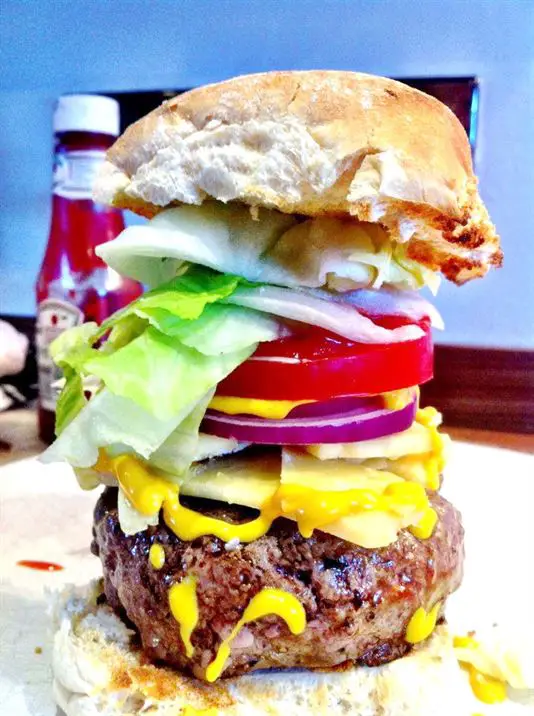 Named in honour of its creator, my fellow foodie dad, Danny Loshak. This is a beast of a burger, and I can do no more justice to its construction than by using the words of the great man himself¦
He says:
œI wish I could glam this up a bit but I cant. I had my heart set on a Heston Burger from Waitrose but they didnt have any so instead I bought some not very lean Duchy mince along with a pack of floured buns, both at half price.
œAll I did was massage and squeeze a large handful of mince between my fingers for 5 minutes, added some seasoning, a splash of Lea & Perrins before pressing it into a instant coffee jar lid to shape it and then popping it in the fridge for 30 minutes.
œCooked on my trusty griddle pan for 4 minutes-ish either side before the final turn to place some sliced mature cheddar on the top.
œStraight onto the slightly toasted and buttered floured bun, topped with tomato, iceberg lettuce, Frenchs mustard, tomato ketchup, and red onion. Just wish I had some gherkin!
œThats all. Squashed down to fit into my mouth, it was lovely; juicy medium rare in the middle and burnt just right outside. I just wish I had bigger buns. (Dont we all!)