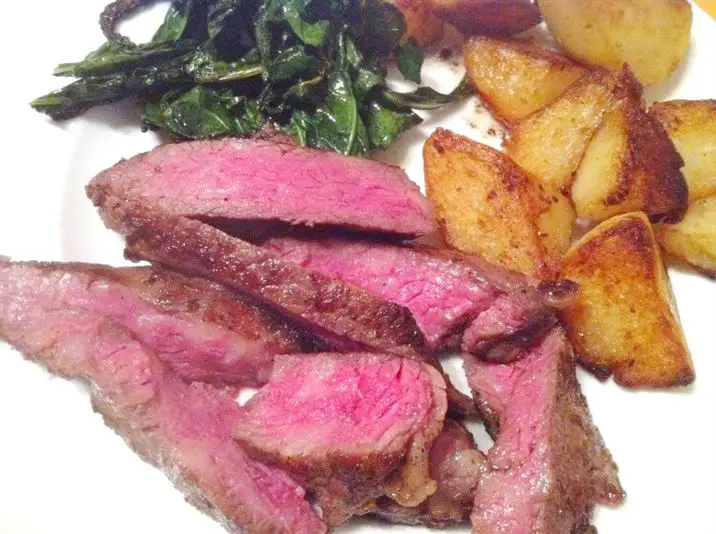 Apologies for the pretentious title of this dish, but theres a reason for it. This was originally going to be plain old roast beef and roast potatoes a manly, meaty feast for Fathers Day.
But then my bloody oven broke! One of the setting buttons went kaput in a blue flash of light putting one of the best eating opportunities of the year into serious doubt.
Cue the cavalry in the form of my trusty Sous Vide, a saucepan and a frying pan.
1. First I vac-packed a hunk of truly beautiful wagyu sirloin and put it into the Sous Vide water bath at 55c for 2 hours.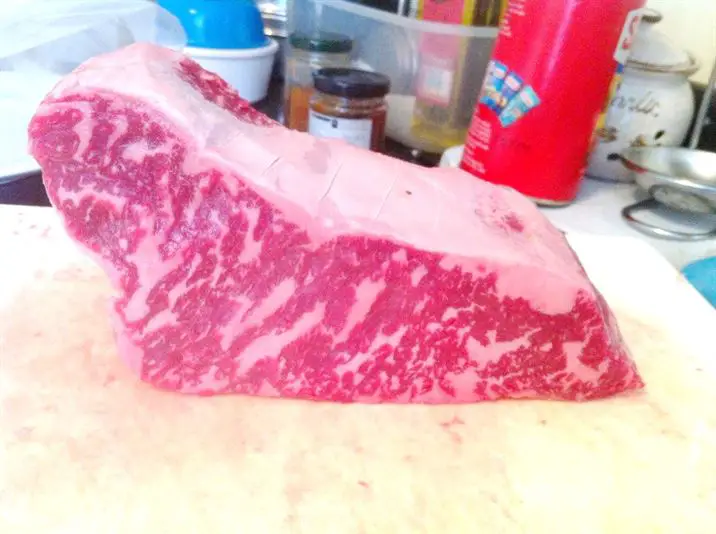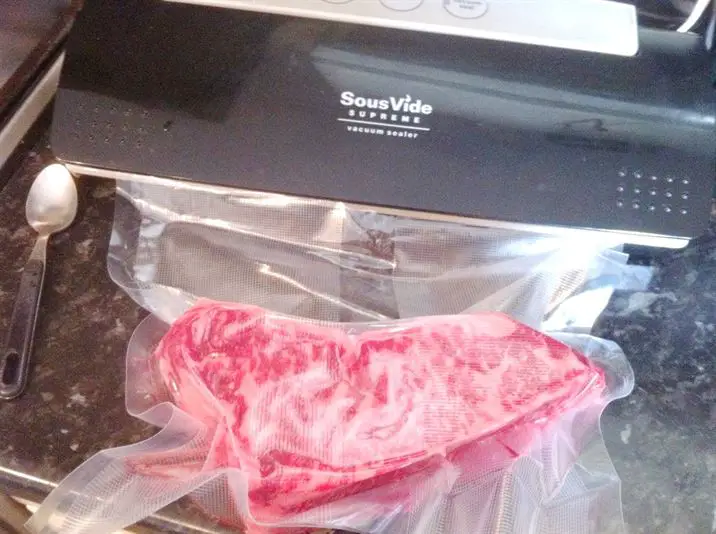 2. Next I par-boiled some peeled King Edward potatoes for 12 mins, then pan-roasted them in a combination of butter and olive oil for 10 mins.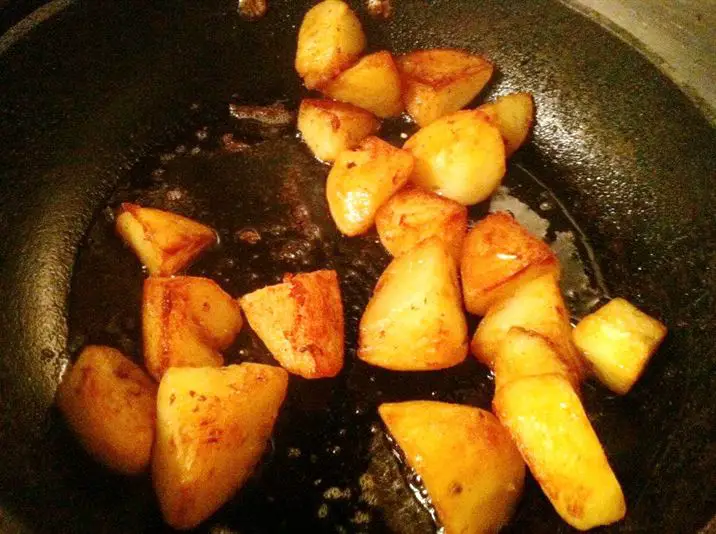 3. Next, I removed the beef from the Sous Vide and sliced it into thick steaks. Then I roasted these in a white hot frying pan for 2 mins each side.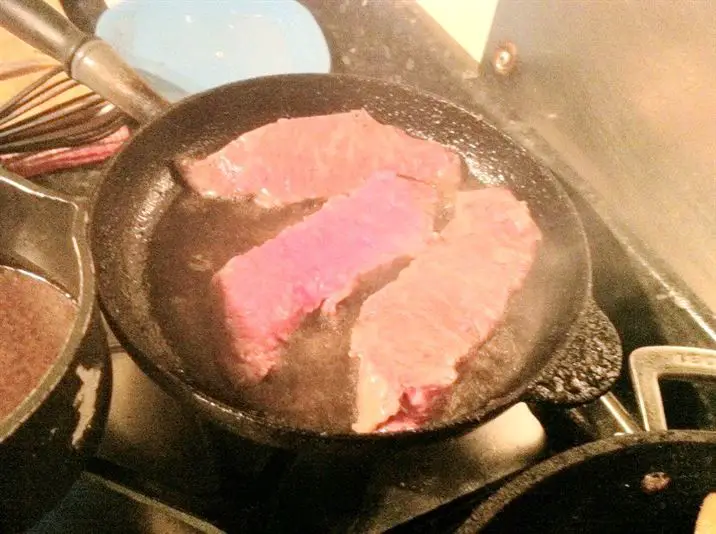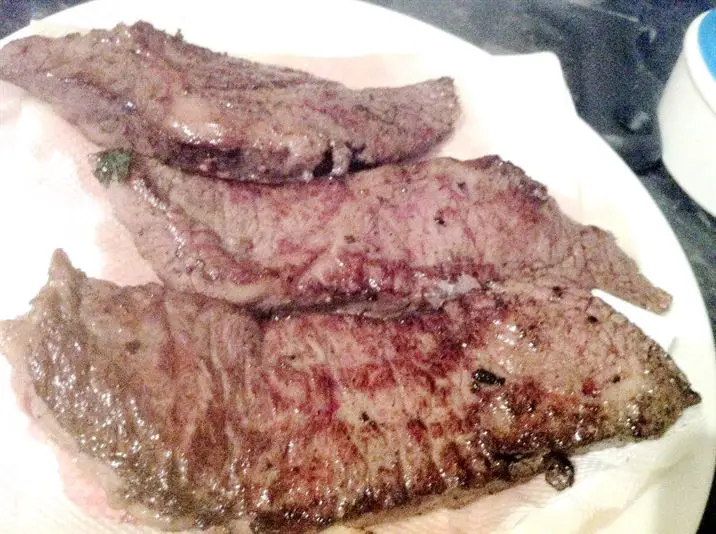 4. While the steak was resting for 7-10 mins, I made a gravy from the beef juices, 2 sprigs of thyme, homemade chicken stock, red wine and 1 tsp english mustard.
5. Then I sliced the Tuscan kale and steamed it for 3-4 mins.
6. Finally, I sliced the steaks into thick slices and served with the potatoes, kale and gravy.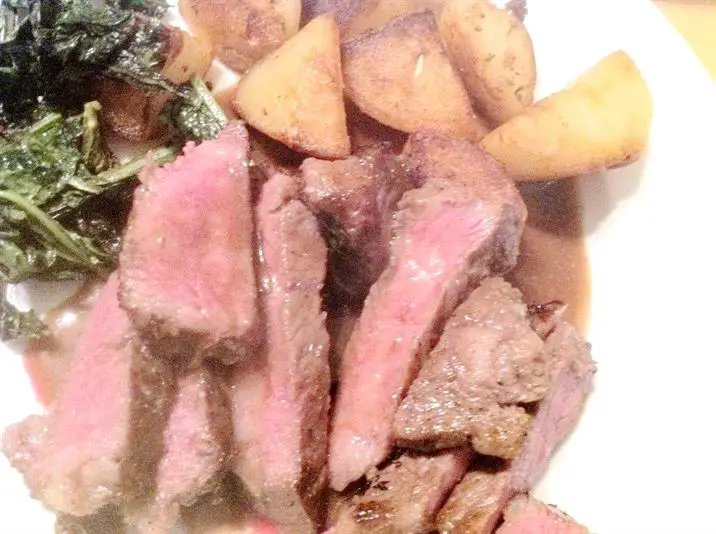 And the results? Superb. Who needs an oven?