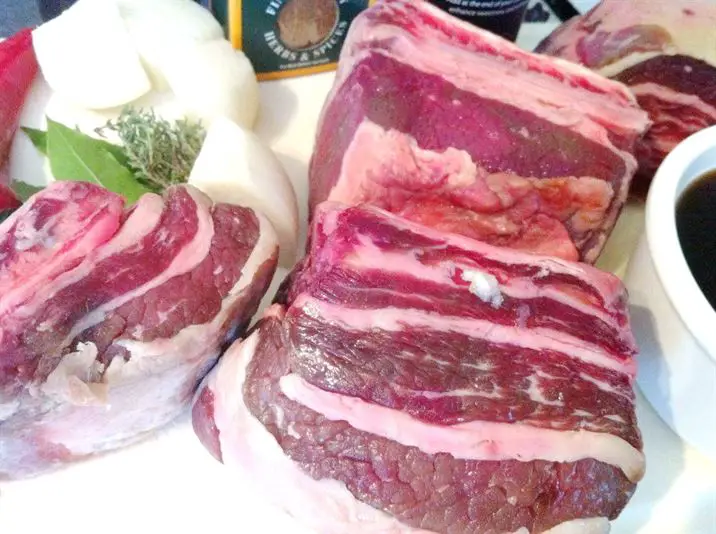 Ive been dying to cook these for ages but for some reason theyre not widely available. Thankfully, I have a friendly butcher who sourced some for me and it was well worth the effort.
Cooked long and slow, the meat falls off the bone in great, soft, succulent strands. Not so much finger food, but fist food.
I made up this recipe as I went along and Im delighted to report that it worked a treat.
Serves 4 (or 2 gluttons)
4 beef flat-ribs (get them from your butcher)
1 tbsp vegetable or sunflower oil
500ml beef stock
350ml good quality red wine
1 tbsp dark soy sauce
2 tsp Chinese 5-spice powder
4-5 sprigs fresh thyme
4 bay leaves
3 garlic cloves, roughly chopped
1/2 long red chilli, deseeded and sliced
1/2 onion, roughly chopped
5-6 whole black peppercorns
To finish
1 tbsp honey
1 tbsp dark muscovado sugar
4 tbsp tomato ketchup
1/2 tsp chilli powder
2 tbsp tomato ketchup
1 tsp Dijon mustard
1 tbsp honey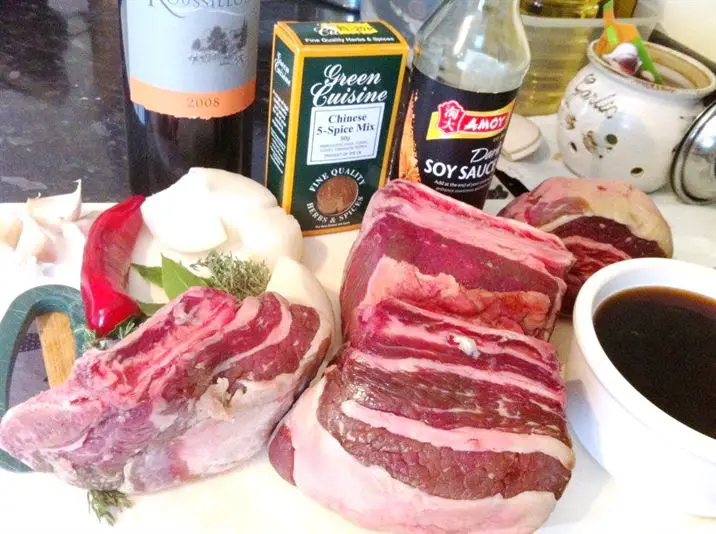 1. Add the oil to a large frying pan and seal the ribs all over until brown.
2. Transfer the ribs to a slow cooker or casserole dish along with the stock, wine, onion, garlic, thyme, chilli, 5-spice powder, peppercorns and soy sauce. In the slow cooker, cook on LOW for 4-5 hours until the meat is falling off the rib bones. In a casserole, cook in a preheated oven at 160C/Gas 3 for 2-3 hours.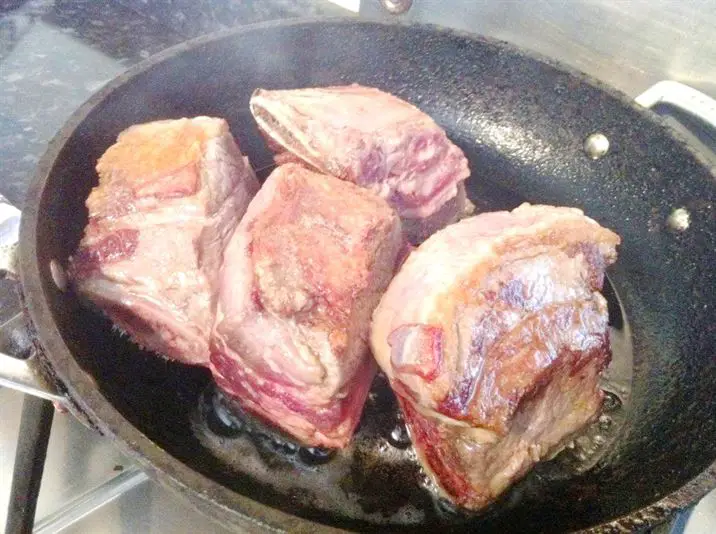 3. Remove the ribs from the cooker and transfer to a plate. Drain the braising liquid into a jug and put in the fridge until the fat rises to the surface and sets. This will make it easier to remove the fat (there will be a lot).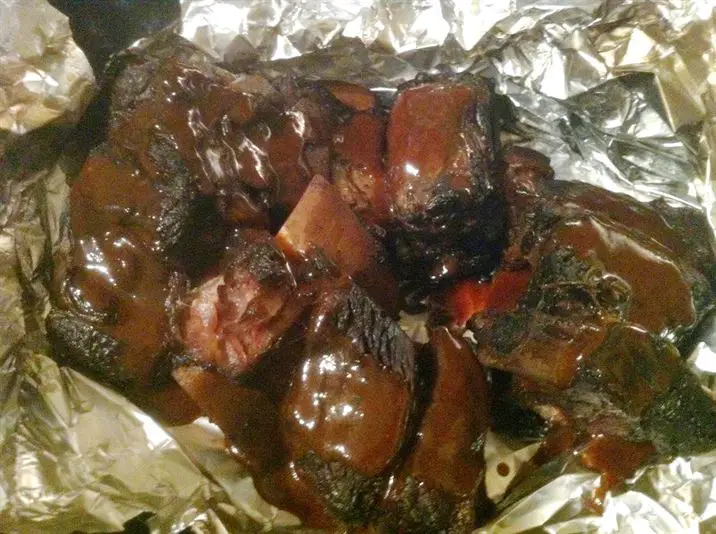 4. When youve removed the fat, pour the stock into a small saucepan. Reduce by half, then add the ketchup, mustard and honey and sugar. Stir until it becomes syrupy and coats the back of a spoon.
5. Preheat the oven to 180C/Gas 4. Brush the glaze all over the ribs, then put in the oven for approx. 20 mins.
6. Serve with a buttery baked potato.